New Easton-area school graduates 1st class of certified nurse assistants
Written by Jim Deegan on July 20, 2022
New Easton-area school graduates 1st class of certified nurse assistants
By Brittany Sweeney
July 20, 2022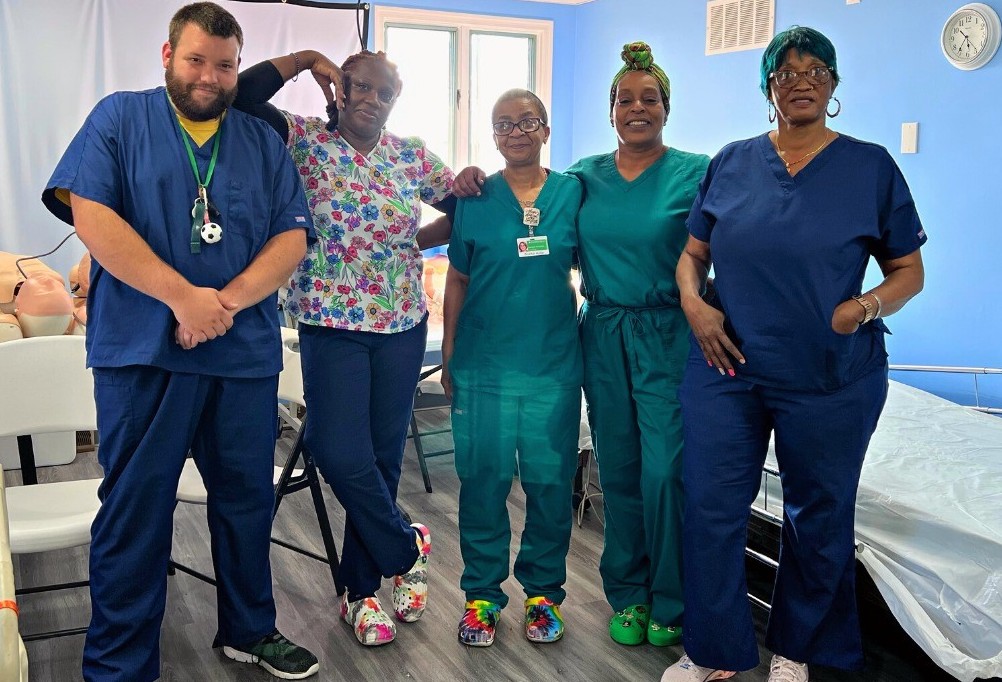 The first class will graduate this week from a newly formed nursing school in Wilson Borough.
Diadem Nursing Institute and Allied Health offer programs to become a certified nurse assistant or a home health aide.
Five students will graduate Friday from the school founded by Doris Ezomo.  She immigrated to the U.S. from Nigeria 25 years ago, became a nurse and professor.  Later she used her own money to get Diadem Nursing Institute off the ground.
The school's business advisor, Thomas Stine, works closely with the Ezomo.
He explains: "She said, I feel deep obligation to pay this forward. She said, `I never would have dreamed in my life I could have the life that I have here and in New Jersey and Pennsylvania where I'm finding this business and as you said, I know I know I can pay this forward for a whole lot of young people.'"
The school at 301 S. 22nd St., near Easton Hospital, offers four and six-week certification courses. Program participants are eligible for reimbursement from CareerLink. The next semester will start in the fall.
Sign up for our WLVR weekly newsletter to stay up to date with the latest news from the Lehigh Valley and across Pennsylvania.
---