Pa. budget would provide more school funding and a boost for mental health
Pa budget would provide more school funding and a boost for mental health
By Hayden Mitman
July 8, 2022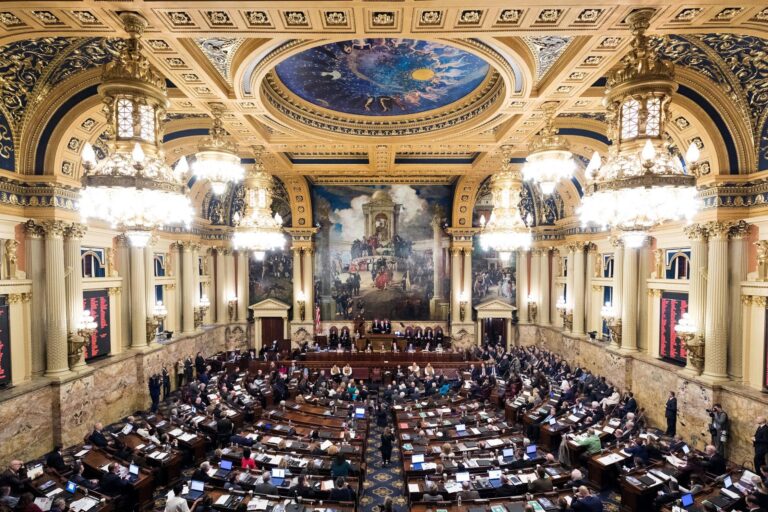 Pennsylvania's state budget isn't finalized yet. But, it's close.
And if everything goes as planned, schools in the Lehigh Valley could be getting a major injection of new funds. 
As proposed, more than $750 million in new funding would go to schools throughout the state.
And, while the budget isn't final, state Rep. Mike Schlossberg (D-Lehigh), said it's all but a done deal. 
"The governor's going to sign it and it's coming this way," he said.
Locally, the Allentown School District is slated to receive an additional $38 million, Parkland School District would get nearly $2.5 million and the Bethlehem School District should get nearly $10 million.
Schlossberg said the money will come from the state's funding surplus.
"Pennsylvania as a state is stepping up its game in terms of the amount of money that we put into our schools," he said.
The representative said it won't be long before schools see the increases. He noted that the funding should arrive this year, once, of course, the budget is approved.
Other school districts in our region that would see additional funding added to their budgets include:
Catasauqua Area School District – $5 million
Salisbury Twp. School District – $3 million
Whitehall-Coplay School District – $10 million.
Along with this funding increase, the representative also touted an additional $15 million in the proposed budget for mental health services.
"We got the number, which is huge. We got $100 million dollars for adult mental health needs," he said.
Schlossberg had previously fought for this funding through his Hope for PA initiative.
He said the plan was intended to restore support after former Gov. Tom Corbett slashed mental health funding 10 years ago.
A 24-member commission of mental health and law enforcement experts will determine how the funds will be spent.
Produced with assistance from the Public Media Journalists Association Editor Corps funded by the Corporation for Public Broadcasting, a private corporation funded by the American people.
Sign up for our WLVR weekly newsletter to stay up to date with the latest news from the Lehigh Valley and across Pennsylvania.
---