Task force hails new law aimed at curbing illegal dirt bikes, ATVs on city streets
Written by Aliya Haddon on July 14, 2022
Task force hails new law aimed at curbing illegal dirt bikes, ATVs on city streets
By Aliya Haddon
July 14, 2022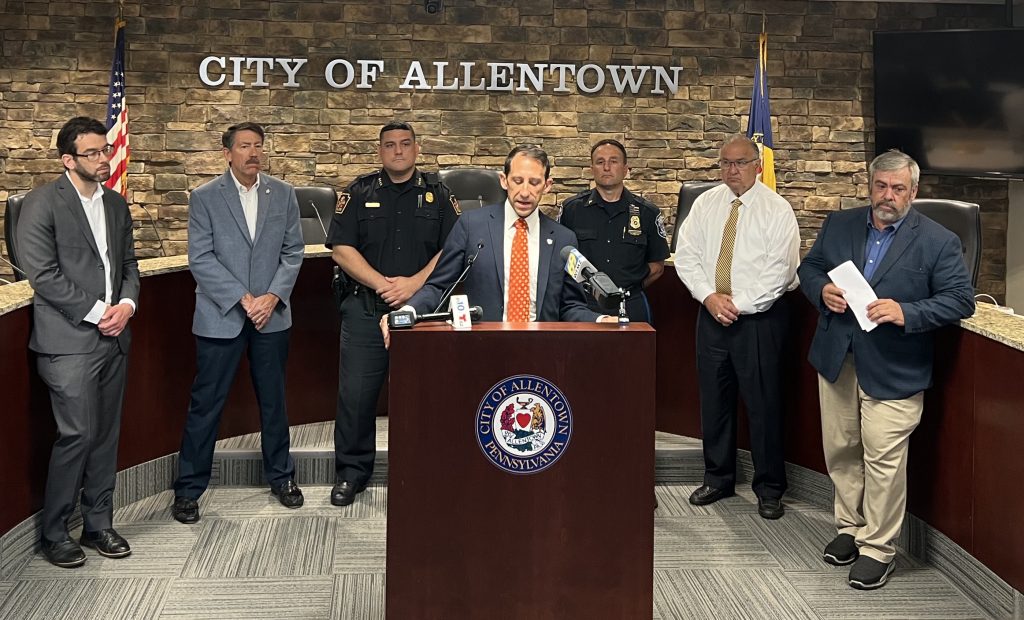 ATVs and dirt bikes ridden illegally on public streets are now vulnerable to seizure, forfeiture and disposal under a new law.
Gov. Tom Wolf signed the legislation this week. A Lehigh Valley task force created to address the issue outlined the legislation Wednesday in Allentown. The group is made up of police departments and elected leaders across the Lehigh Valley.
ATVs and dirt bikes aren't permitted on public roads. The law toughens consequences for riders who drive there.
Police now have the power to confiscate the vehicles subject to the state's asset forfeiture law. Fines are also stiffer. First offense violators are subject to $50 to $200 fines and following offenses rise to $100 to $300.
Allentown Mayor Matt Tuerk started the task force that lobbied for changes.
"My hope is that it will take some bikes off the streets – that people will look at the cost of operating a motorbike or a dirt bike in the street as being too high to actually take the risk," he said. "And that they'll start to explore some of the other recreational activities that we have available in the city of Allentown."
Besides confiscation, the law gives police authority to dispose of a vehicle through sale or destruction once someone is convicted.
Police Chief Charles Roca said this is one of the top public safety and quality-of-life issues in Allentown. Both Tuerk and Roca said it is a nationwide problem, too. 
"There's nothing wrong with having a dirt bike or an ATV," Roca said. "They are legal to purchase, but there comes a responsibility with it." 
The new law applies in Pennsylvania cities – Allentown, Bethlehem and Easton among them – but not in other municipalities.
State Sen. Pat Browne (R-Lehigh) introduced the bill just two months ago. It will take effect in 60 days.
Sign up for our WLVR weekly newsletter to stay up to date with the latest news from the Lehigh Valley and across Pennsylvania.
---