Wilson Borough gets $100,000 grant for long-stalled Meuser Pool project
Written by Aliya Haddon on July 22, 2022
Wilson Borough gets $100,000 grant for long-stalled Meuser Pool project
By Aliya Haddon
July 22, 2022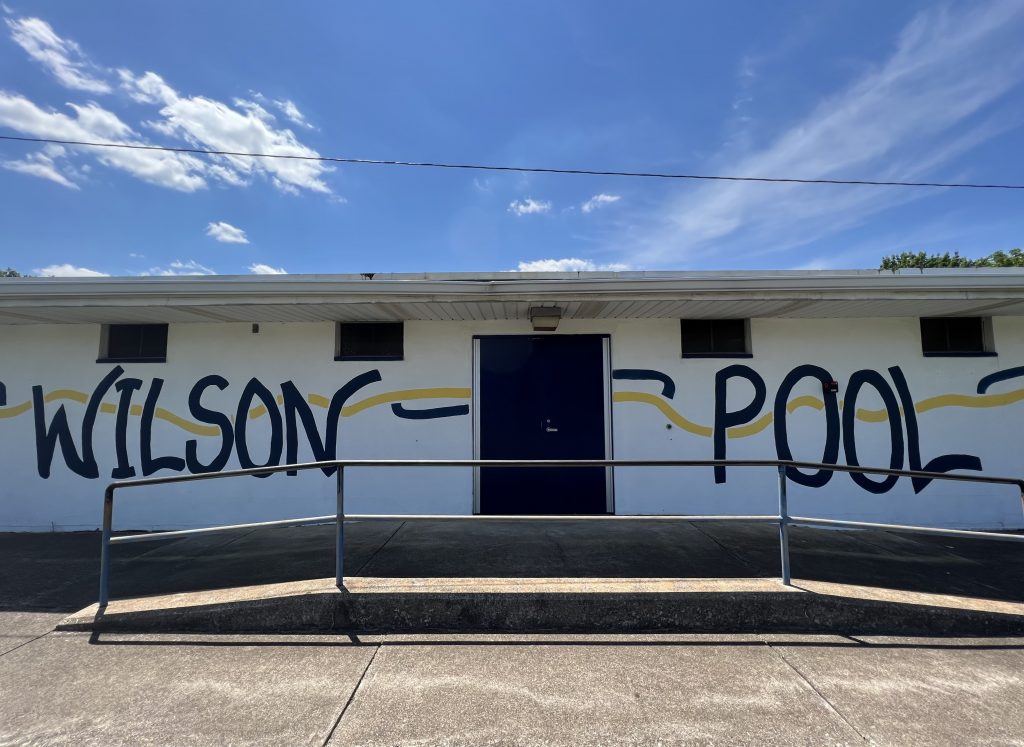 It used to be a lively hub of community gathering in Wilson Borough. Now, Meuser Pool sits idle – fenced-in, empty and five years removed from the last time it welcomed swimmers.
Jennifer Ostrander met her husband at the pool and now brings her children to the adjacent park along Northampton Street.
Like many in the borough, she hopes to see the pool reopen.
"I've got six kids. I have to know where I can take my kids," she said.
But Wilson is short on money to invest in the community pool, and getting it repaired and back into shape seems a long way off.
The borough was recently awarded a $100,000 state grant to aid with the construction of a new pool complex. State Rep. Robert Freeman (D-Northampton) helped secure the money. He said the pool has entertained generations.
"For the folks in Wilson Borough in particular, Meuser Pool was a center of family activity with the pool facility, and of course, the tennis courts and bandshell as well, made a real draw for people in the community," Freeman said.
In 2018, officials discovered a large leak that prevented them from opening the pool for the summer season. Plans were made for significant upgrades – a $6 million project that also included a kiddie pool, splash park and slides.
The proposal in 2019 also called for a concession stand, restrooms, upgraded bathhouse and landscaping. But Wilson hasn't had the money to begin construction, and costs for upgrades have surely grown since before the pandemic, according to borough Solicitor Stan Margle.
Even with the recent grant, it's a fraction of the overall cost and borough officials have other priorities now, such as the proposed redevelopment of the old Dixie Cup plant, Margle said.
Mayor Donald Barrett Jr. and Borough Manager Jill Garcia did not respond to WLVR's requests for an update on pool plans. Borough council Vice President Justin Woodring referred questions to Margle.
"I do know that there is interest in continuing to discuss exactly what to do and move forward with something, but a final decision has not been made," Margle said.
He said while there hasn't been much movement the past couple of years, the pool is a topic of great interest among borough council. But budget limitations have been an issue, he said.
"It's not exactly a great time to go out and spend several million dollars," Margle said.
Freeman helped secure this funding as a return from Pennsylvania's gaming revenues. The money for Meuser Pool and other community projects in Freeman's district is coming from Gaming Local Share Account funds.
Sign up for our WLVR weekly newsletter to stay up to date with the latest news from the Lehigh Valley and across Pennsylvania.
---