1st annual Knauss Homestead Peach Festival to give a taste of Emmaus' past
Written by Jim Deegan on August 19, 2022
1st annual Knauss Homestead Peach Festival to give a taste of Emmaus' past
By Jay Bradley
August 19, 2022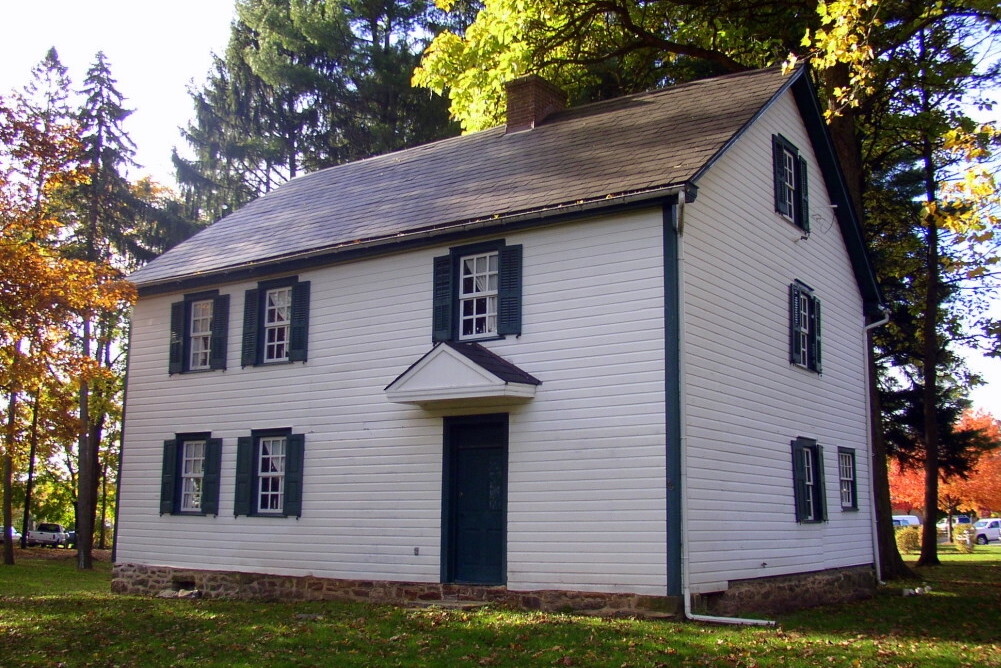 EMMAUS, Pa. – The inaugural Knauss Homestead Peach Festival is set to bring Emmaus residents closer to their history — and to help support that history's preservation.
The festival will take place 11 a.m. to 4 p.m. Saturday, Aug. 20, at Knauss Homestead, 152 E. Main St.
It will feature about 20 arts and food vendors. Visitors also can tour the historic building, which is the restored home of Emmaus founder Sebastian Knauss' immediate descendants.
Gene Clock, president of the Knauss Homestead Preservation Society, said organizers hope to bring people closer to the local past.
"Back in that day, they had a peach orchard, where they brought in fruit for other services in the borough," Clock said. "So we're kind of reviving history by having a peach festival."
The volunteers and board who now care for the 1777 homestead hope the event can raise money for the site's preservation and give it attention – while also providing a fun event for the town.
"Our first hope is to just create more awareness of the homestead and the history and the history in Emmaus, and, of course, to provide services for our vendors," Clock said.
According to the Knauss Homestead Preservation Society's website, the home was occupied by the Knauss family until 1935, then was continually occupied until 1970 until it was left vacant for 37 years. The preservation society was formed in 1992 and has since worked to restore the site as a part of local Emmaus history.
Organizers hope to continue their preservation of artifacts from the site and utilize the building for more community events.
Sign up for our WLVR weekly newsletter to stay up to date with the latest news from the Lehigh Valley and across Pennsylvania.
---