Allentown Fire Department breaks ground on spacious new training academy
Written by John Moser on August 31, 2022
Allentown Fire Department breaks ground on spacious new training academy
By Hayden Mitman
August 31, 2022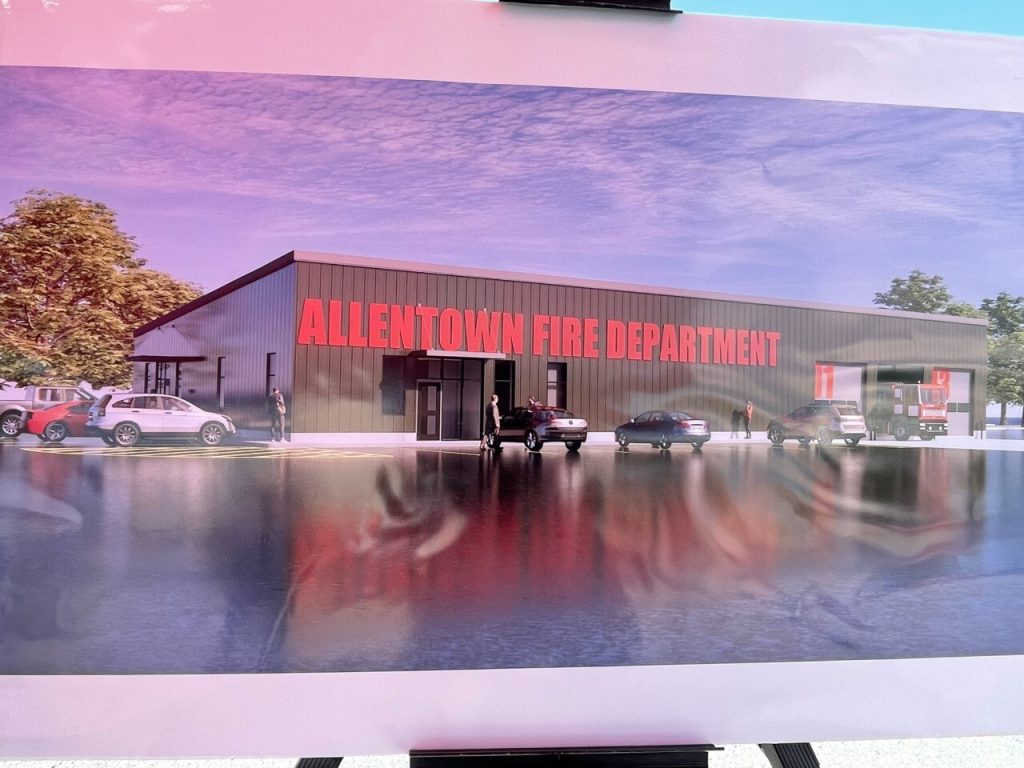 ALLENTOWN, Pa. — The Allentown Fire Department on Wednesday broke ground for a new, multi-million dollar fire academy that will have classroom space for up to 100 people and include administrative offices.
The facility will be built using $2.36 million in American Rescue Plan Act funding that Allentown City Council set aside for the project. Additional funding was provided by the offices of U.S. Rep. Susan Wild and state Sen. Pat Browne.
Construction is expected to be finished by February.
For nearly a decade, the city's fire training abilities have been limited, Fire Chief Efrain Agosto said.
Agosto said there used to be a large training facility behind Mack South Fire Station along Lehigh Street, but that land was put up for sale in 2013.
"When they decided there was going to be a potential sale going to be happening for this property here, they decided to eliminate those training facilities that were sitting here," he said. "So we got down to a point where we really didn't have a lot available to us."
The new facility also will house the city's first Emergency Operation Center — a space devoted to support and recovery operations in times of emergency weather and other public safety events.
Allentown Mayor Matt Tuerk said the new, state-of-the-art facility also will let firefighters from other communities train alongside the city's fire department.
"We're making this significant investment to create this hub because we realize the long-term impact it will have, not just for our community, but also for the entire region," Turek said.
---