Allentown police say they're steadily cracking down on illegal dirt bikes, ATVs
Allentown police say they're steadily cracking down on illegal dirt bikes, ATVs
By Megan Frank
August 10, 2022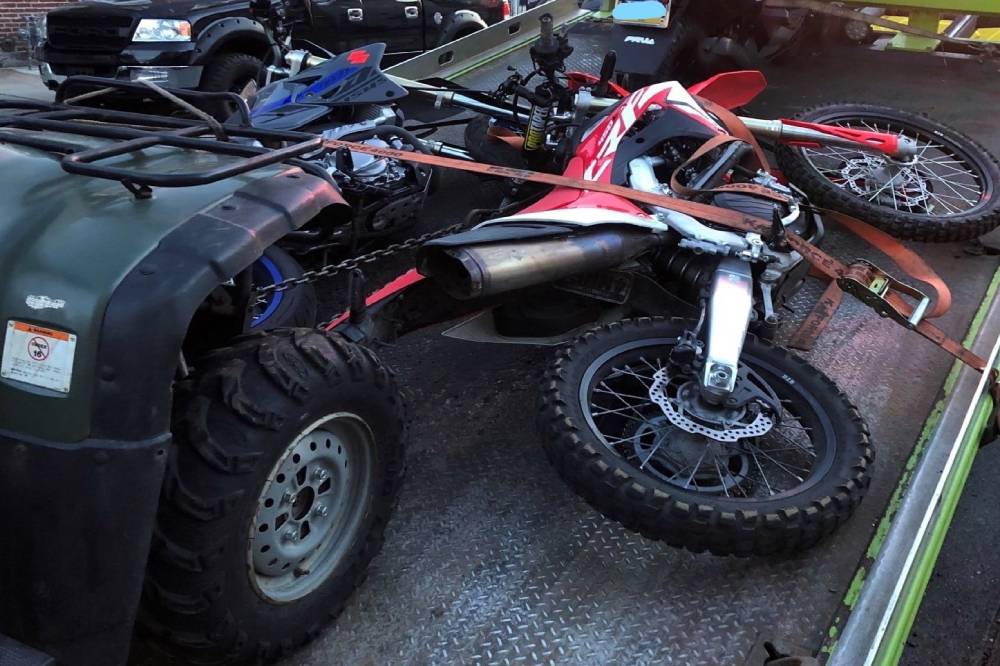 ALLENTOWN, Pa. – Police in Allentown say they're actively reducing the number of illegal dirt bikes and ATVs on city streets.  
Over the last few weeks, police have impounded eight dirt bikes and all-terrain vehicles that have caused hazards on roads, they said.
Drivers were cited for violations that include failure to be licensed and for operating an unregistered vehicle.
Allentown is part of a regional task force, which includes Bethlehem, that focuses on tracking down illegal vehicles.
Last month, Gov. Tom Wolf signed a law that bans ATVs and dirt bikes from operating illegally on public roads and allows police to seize them.
The new law, which goes into effect next month, increases penalties that carry fines up to $300.
Sign up for our WLVR weekly newsletter to stay up to date with the latest news from the Lehigh Valley and across Pennsylvania.
---