As food prices continue to climb, two discount grocers adding Lehigh Valley store
Written by John Moser on August 19, 2022
As food prices continue to climb, two discount grocers adding Lehigh Valley stores
By Ryan Kneller
August 19, 2022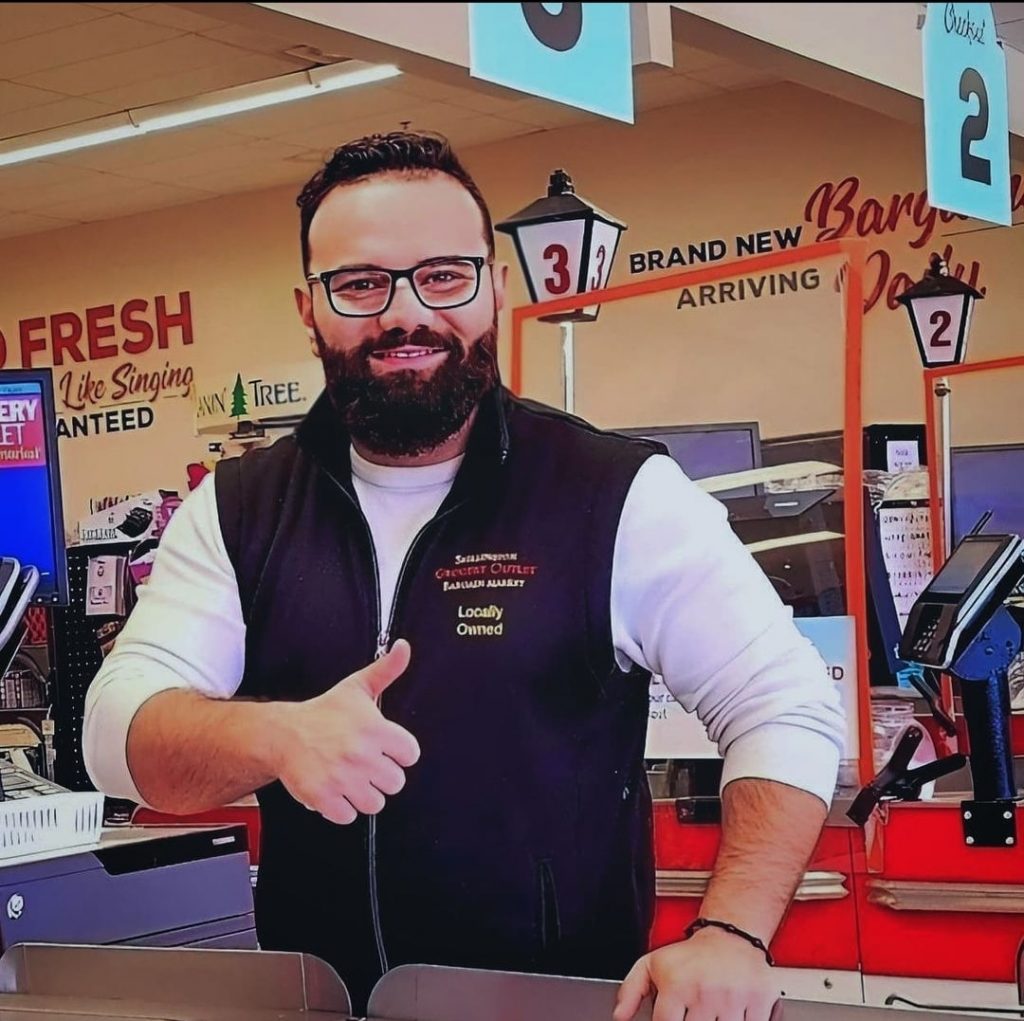 ALLENTOWN, Pa. – As prices of meat, produce and other foods continue to rise amid inflation, two discount grocery store chains are expanding their footprints in the Lehigh Valley.
Grocery Outlet, an "extreme value retailer" of quality, name-brand consumables and fresh products sold through a network of independently owned and operated stores, is expected to open in mid-October at 1401 Allen St. in Allentown (in Allen Street Shopping Center), owner Fayez Abboud said.
Also set to open in fall is another location of ALDI, a retailer offering "a unique shopping experience where customers never have to compromise on quality, selection or value," at 3235 Hamilton Blvd. in South Whitehall Township (in Dorneyville Shopping Center), ALDI Center Valley Divisional Vice President Bob Grammer said.
The stores are likely to offer some economic relief for cash-strapped people looking to stock up on milk, bread and other food and drink staples.
Despite the cost of gas and inflation overall easing last month, food prices jumped further to 13.1% in July, the U.S. Bureau of Labor Statistics reported. That number marks the largest one-year increase since March 1979.
"These are interesting times because in addition to the inflation, we obviously still have the impact of COVID playing out and the concerns that it has," said David Bishop, a partner at Illinois-based grocery research firm Brick Meets Click.
"With that being said, in general, we do see consumers fleeing for value or shifting to value. In the case of groceries, the conventional grocers, which could be a Weis, Giant Eagle or Kroger in your markets, they're generally seeing a headwind on traffic – meaning people are making less trips to their stores. And consequentially, they're making more trips to discounters."
Discounters could be big box stores or "mass discounters" such as Walmart, Bishop said. They also could be extreme-value retailers or "hard discounters" such as ALDI, Grocery Outlet and various dollar stores.
"So what we're seeing in dollar stores and hard discount is high-single-digit increases in foot traffic," Bishop said. "In conventional grocers, we're seeing low-single-digit declines in foot traffic."
The numbers back up Bishop's claims.
Grocery Outlet's net sales increased 15.7% to $897.7 million in its second quarter ending July 2 compared with the same time last year.
Additionally, the company opened seven new stores, ending the quarter with 425 stores in eight states.
"We are extremely pleased with our second-quarter performance and the continued momentum in our business," Grocery Outlet CEO Eric Lindberg said.
"Our mission of 'Touching Lives for the Better' has always been firmly rooted in providing customers access to affordable quality food at unbeatable savings. As consumers are faced with record levels of inflation, our business is well-positioned to help them stretch their budgets."
Similar progress is occurring at ALDI, which saw its foot traffic increase 8% in March relative to a year prior and 6.1% relative to March 2019, according to data from foot traffic analytics firm Placer.ai.
The growth in discount supermarkets is not surprising to Bishop, who noted that 70% of U.S. households earn less than $100,000 a year and about 45% of U.S. households bring in less than $45,000.
"There's a large market toward the lower end of the income range," he said. "So from an opportunity perspective, those retailers have probably more runway for growth as a result of that.
"There's an old adage in branding: a premium brand can't move down market, but a value brand can move up market. And we've seen that with ALDI. As they've renovated and refreshed their image – the layouts and atmosphere of their stores – they're appealing to a broader income segment.
"It's harder for a premium brand like a Whole Foods to make changes to appeal to the lower income segments because the primary thing that would attract the lower income would be prices, whereas what attracts a more affluent customer into a discount store is quality of produce, maybe the atmosphere and the range of products."
In addition to lingering pandemic-related effects, which included a wide range of supply chain disruptions, today's high food prices also stem from other global and domestic issues.
For example, energy prices jumped 41.6% from June 2021 to 2022 – the biggest 12-month increase since 1980 – and a wheat shortage has resulted from the War in Ukraine as Russia and Ukraine account for 30% of all wheat exports, according to a recent Forbes Advisor article.
Shoppers can avoid spending more than is necessary on groceries by buying in bulk (especially on nonperishable items), using cash-back apps such as Ibotta and Checkout 51, analyzing sales (especially on generic brands versus well-known counterparts) and planning meals so you buy only what you need, a recent CNBC article reported.
"Switching from organic to just conventional produce, for instance, is also going to be another way to avoid paying more than you need to," Bishop said. "Of course, there is now an uptick in store brands or private labels as people try to economize in other ways.
"So if you're thinking about your ketchup or sugar – your staples that may be ingredients or components of a larger item – those categories are more ripe for that type of shift."
The new Grocery Outlet in Allentown will occupy a renovated space that previously housed an Ahart's Market, which closed in late 2021.
Abboud, who recently sold his five-year-old Grocery Outlet location in Shillington, Berks County, to focus on his Allentown store, brought in a team of contractors to gut the structure and add "new everything – from the pipes and concrete floor all the way up to the ceiling," he said.
"Construction is mostly done," he said Wednesday. "Floors are being done this week. Coolers and freezers are already installed. On Monday, we'll start putting up shelves and registers. Hopefully by the end of next week, we'll be done with the interior."
Based in Emeryville, California, Grocery Outlet has more than 425 stores in California, Washington, Oregon, Pennsylvania, Idaho, Nevada, New Jersey, and Maryland.
he roughly 22,000-square-foot Allentown store, expected to operate 8 a.m. to 9 p.m. daily, will supplement more than 20 outposts in Pennsylvania, including other Lehigh Valley area locations in South Whitehall Township, Palmer Township and Quakertown.
"I'm really excited to give back to the community," Abboud said. "We will be giving a donation of $1,000 to an Allentown food bank when we open. Going forward, we'll work with them and other groups on a monthly basis giving out donations, and we might also hold food drives at the store."
ALDI, which opened its first United States store in 1976, also plans to open another Lehigh Valley location in the Bethlehem Plaza on Route 191 in Bethlehem Township, according to the James Balliet Property Group, which disclosed the lease on its Facebook page.
Grammer could not share a general time frame for opening or other information regarding the Route 191 outpost.
The store would fill a 20,000-square-foot space that previously housed a Laneco-operated Food Lane supermarket, which shuttered in 1997, along with a small part of a former Kmart store that closed in 2013.
Sign up for our WLVR weekly newsletter to stay up to date with the latest news from the Lehigh Valley and across Pennsylvania.
---