As inflation persists, parents look to score back-to-school deals without breaking the bank
Written by John Moser on August 17, 2022
As inflation persists, parents look to score back-to-school deals without breaking the bank
By Ryan Kneller
August 17, 2022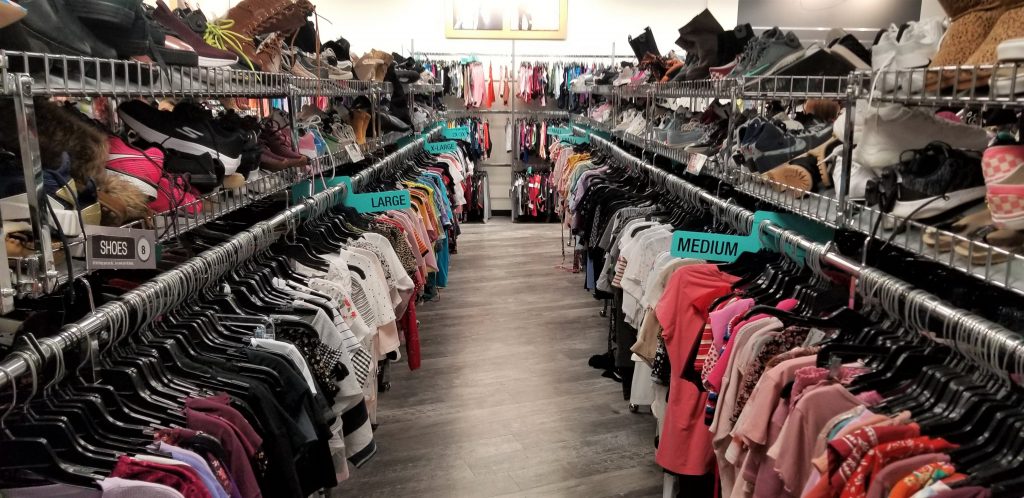 BETHLEHEM, Pa. – As children sharpen their pencils and dust off their backpacks, parents are digging a little deeper into their pockets to stock up on back-to-school staples.
U.S. families with school children plan to spend an average of $864 on back-to-school items in 2022 – $15 more than last year – while college students and their families plan to shell out an average of $1,199 on necessary items – roughly the same as 2021, according to the National Retail Federation's annual survey conducted by Prosper Insights & Analytics.
Overall, total back-to-school spending is projected to reach $36.9 billion this year, similar to the record high of $37.1 billion in 2021. Top categories include electronics, at $13 billion; clothing, at $11 billion; and shoes, at $7 billion, according to the survey.
Total back-to-college spending is forecast to hit $74 billion, a $3 billion increase from 2021, with top categories including electronics at $18 billion, dorm/apartment furnishings at $10 billion and clothing at $10 billion, the survey found.
Lingering inflation is weighing on many individuals' minds, with a majority (68%) of survey respondents saying they have seen higher prices on school items and about a third (38%) of consumers saying they are cutting back spending in other areas to afford the cost of back-to-school fashions, tech gadgets and more.
"Families consider back-to-school and college items as an essential category, and they are taking whatever steps they can, including cutting back on discretionary spending, shopping sales and buying store- or off-brand items, in order to purchase what they need for the upcoming school year," NRF President and CEO Matthew Shay said.
"The back-to-school season is among the most significant shopping events for consumers and retailers alike, second only to the winter holiday season."
One back-to-school category to which families should pay close attention is clothing, which costs 5.1% more than it did at this time last year, according to Claire Tassin, retail and e-commerce analyst at Morning Consult, a global decision intelligence company delivering insights and custom market research on what people think in real-time.
Apparel spending also is up, Tassin noted. However, there are ways to save money this season, including shopping at thrift stores or other businesses selling pre-owned fashions.
"More and more people are in the secondhand space now, which means the inventory should be a little bit better," Tassin said. "So, look both at your local thrift stores as well as online. There's a lot of online secondhand marketplaces, where it's peer-to-peeer now. Also, Facebook's 'Buy Nothing' groups in your community are a good place to find stuff."
In the Lehigh Valley, shoppers can visit a multitude of thrift shops, including The Salvation Army Family Store on Mickley Road in Whitehall Township and Family Thrift Shoppe by American Family Services Foundation on Leithsville Road in Lower Saucon Township.
There also are other secondhand clothing shops such as The Attic on Main Street in Bethlehem, Let's Play Tag Consignment on Route 309 in Germansville, Neomi D's Thrifty Boutique on Bath Pike in Nazareth and The Yellow Balloon Consignment Shop on North Third Street in Easton.
Also, Caring Hearts Clothing Closet & More (nonprofit-business offering items for free) on West Linden Street in Allentown and Route 873 in Washington Township, Lehigh County.
On Catasauqua Road in Hanover Township, Lehigh County, the nine-year-old Plato's Closet in the Valley Plaza shopping center is one of the most popular destinations for scoring the latest looks at low price points.
The business offers gently used, brand-name clothing, shoes and accessories for teens and 20-somethings.
Individuals can receive cash for their clothing on the spot, with offers being based on condition, brand, style and demand. Only current styles are accepted and then sold on the floor.
"We're a really great option because we carry popular teen casual brands like American Eagle, Hollister and Abercrombie & Fitch, and our items are priced 50 to 70% off their original retail value," said Alexis Heffelfinger, key holder at Plato's Closet.
Friends Maddie Hernandez and Jasleen Sandhu, both seniors at Lehigh University in Bethlehem, browsed the aisles of Plato's Closet earlier this week for new summer and fall styles. Each found a coat and a couple of other pieces.
"I'm just shopping a lot less due to the rising prices," Sandhu said. "When I do shop, I'm looking to save money however possible. I also try to get the most out of each item that I buy."
A couple of aisles down from the Lehigh seniors, Donna Carroll of Easton had several pairs of jeans draped over her arm. She was shopping for her four high school- and college-age sons, two of whom – Sean and Ryan – were with her.
The prices are definitely more affordable than most mall stores," Carroll said. "I picked up a pair of shoes that my other son wanted to get when we went shopping previously. They're only $25 compared to the $60 or $70 that the department store had them priced."
Further bolstering inflation's effect on back-to-school shopping, a Morning Consult survey (conducted in May and June) of 2,760 U.S. parents planning to make such purchases showed that 36% of respondents felt that they could afford to do so without any financial problems.
That number is a significant drop from the 52% who answered the same question last year and the lowest it's been since the global intelligence company began tracking the data in 2018.
"I will say that last year we had the benefit of those advance child tax-credit payments and federal stimulus checks due to the pandemic," Morning Consult's Tassin said. "So last year was a little bit higher than previous years. But this year's number is substantially worse – like 10 points down from 2018 in terms of that affordability of back-to-school."
In addition to scouting out secondhand clothing deals, Tassin advises families on a tight budget to browse retailers' websites and compare prices before heading out to a store or making a purchase online.
"In terms of retail, it's a really competitive environment right now for retailers," Tassin said. "They're having a lot of inventory challenges that are leading to markdowns."
Despite all of the financial challenges facing shoppers, 25% of parents surveyed in the Morning Consult survey said they plan to spend more than $500 on their children's supplies – a significant increase from the 7% of parents who said the same at this time last year. The number had never previously exceeded 10% since the surveys began in 2018.
The larger concern about inflation is just the overall strain on household budgets rather than it being specific to a back-to-school category," Tassin said.
"It's the gas and groceries that are just making everything else so hard to afford. So we know that families are deferring discretionary purchases, but they are still spending on back-to-school because that is an essential purchase."
Sign up for our WLVR weekly newsletter to stay up to date with the latest news from the Lehigh Valley and across Pennsylvania.
---