Children's health and wellbeing is the focus of new LVHN center
Children's health and wellbeing is the focus of new LVHN center
By Brittany Sweeney
August 11, 2022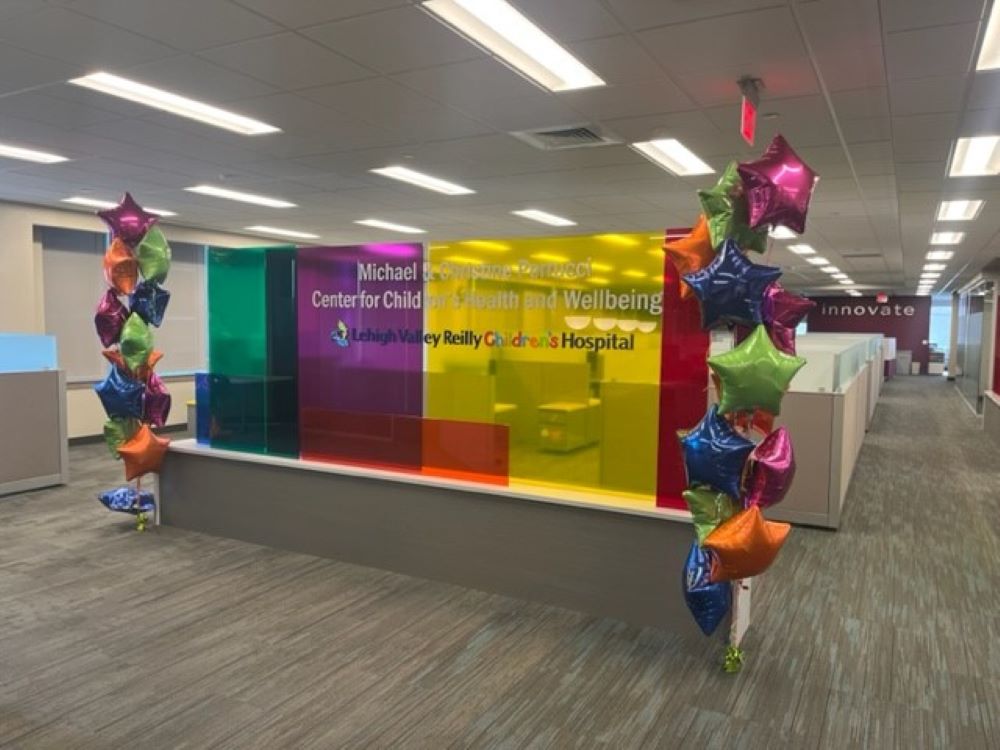 ALLENTOWN, Pa. – Lehigh Valley Health Network is opening a health and wellbeing center for children that offers public health experts a place to look at some of the issues facing Lehigh Valley children and offer solutions.  
The Michael & Christine Perrucci Center for Children's Health and Wellbeing that opened earlier this week is an extension of Lehigh Valley Reilly Children's Hospital located at LVHN One City Center in downtown Allentown.
Dr. Nathan Hagstrom, chair of Pediatrics and Physician in Chief for the children's hospital, explained how the center will work.
"The center will bring together leaders from the Children's Hospital as well as leaders throughout LVHN and will bring in leaders and experts from the community," Hagstrom said, "so that we can address important health outcomes in children and adolescents — everything from premature birth to suicide in adolescence.
"These needs are there because you know, our children have chronic illness, they have social determinants, and we need to address them to optimize their health and wellbeing," he said.
With that information, he said, the group will create projects to address those issues.
LVHN is still assembling a team to staff the Center for Children's Health and Wellbeing and is expected to begin work there in a few weeks.
The center bears the name of the Perruccis, both attorneys whose gift to Lehigh Valley Health Network helped to establish it.
"With children of our own, this cause is near to our hearts and allows us to contribute to not only our community's present, but its future as well," Michael Perrucci said in a news release.
Sign up for our WLVR weekly newsletter to stay up to date with the latest news from the Lehigh Valley and across Pennsylvania.
---