Das Awkscht Fescht highlights classic cars from across the pond at Macungie Memorial Park
Das Awkscht Fescht highlights classic cars from across the pond at Macungie Memorial Park
By Jay Bradley
August 5, 2022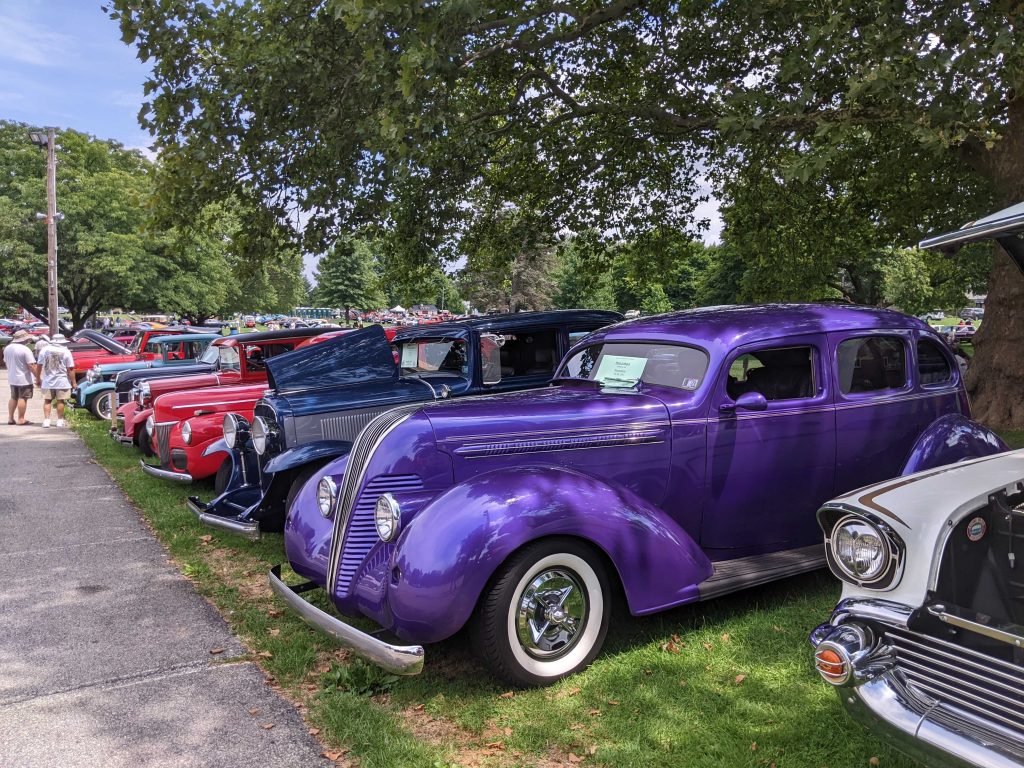 Das Awkscht Fest revved up Friday to kick off its part in one of the Lehigh Valley's biggest festival weekends. This year, organizers hope to draw in crowds to Macungie Memorial Park with a focus that goes 'across the pond.'
British and European cars will take the highlight in a weekend that features hundreds of classic and specialty cars, dozens of vendors and live music.
Organizers and volunteers hope that for the 58th iteration of the show, this year's focus on European cars can bring new eyes.
"This is one of the first times we're actually having British cars out here," said volunteer Isaac Manwiller. "Normally, we don't have them. In the past, we've had brands [be the spotlight], but now we're having this larger crowd to bring in more people to the hobby."
Manwiller says he expects a few thousand people to attend over the weekend.
For those who collect European cars, this is their time to shine.
Michael Lopsonzski is the owner of Eurosport Classic Motors in Allentown. He says what came out of a bond with his father grew into the collection he has now.
"I grew up around cars, specifically coming to this show," Lopsonzki said. "My dad pretty much inspired me to get involved in and love cars."
He says since graduating college, he has been collecting and restoring cars with a focus on European models. Attending with his friend and mechanic Barry Stettler, they said they planned to showcase many cars from their collection that those locally might not have ever seen before.
"Tomorrow we're bringing a 1958 Mercedes 22-window bus, it's called an O319 and there's only two known in the United States," Lopsonzki said.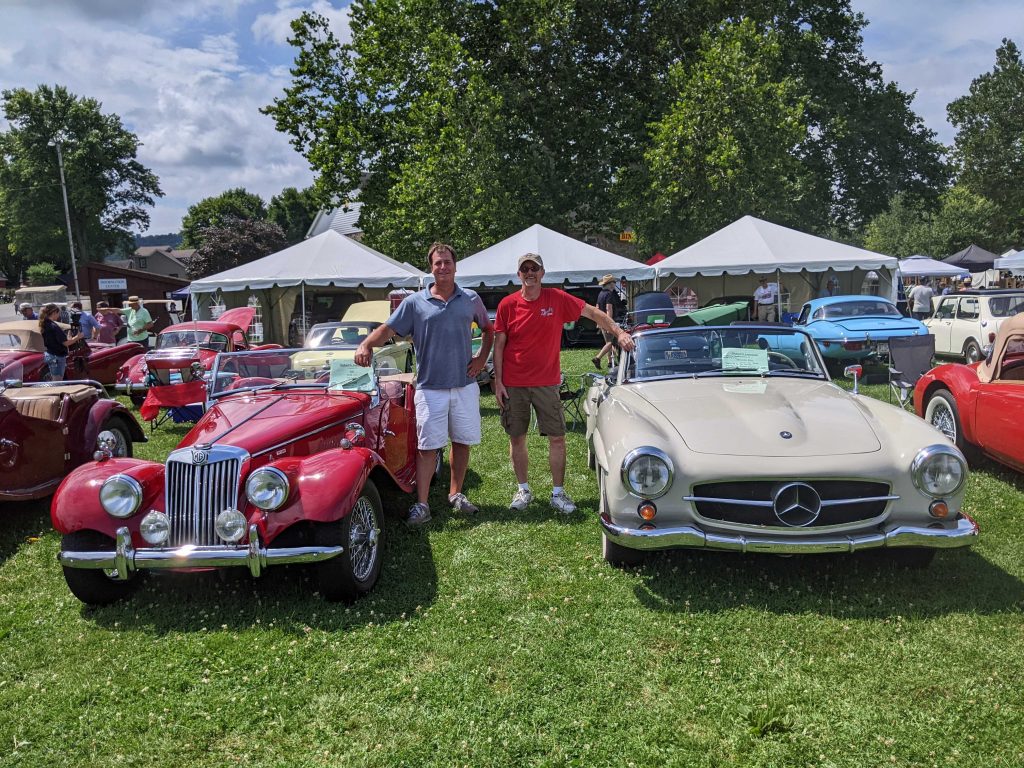 "It's a great hobby," said Stettler. "My friends laugh at me because I'm not retired yet. I work in a factory and I'm a line mechanic, I fix all the machines. And so what do I do when I come home? I play with cars, you know. 'Don't you get enough of that?' [they say]. This is different. It's fun."
Lopsonzski and Stettler say this is an annual tradition for them. Not to miss the other festivities of the weekend however, Lopsonzki always pairs it with an evening trip to the other big event in the area.
"I really like to come to this show till about 3 to 4 p.m. and then head over to Musikfest, stay until 11 p.m., so I'm always able to do both," said Lopsonzki. "Anybody who wants to go to Musikfest, they should be able to do both in one day. It really is my favorite weekend of the year, we never miss it."
Throughout the grounds, cars were shown from the 1930s to the 2000s, and even some new Mini Coopers were on display.
In the flea market, vendors sold, bought, and traded classic car parts, toys, and collector's memorabilia.
Vendor Patrick Miller drives a classic 1940 Chevy truck himself, and says the hobby is great to use as a bonding experience.
"It's fun to do with my kid," explained Miller. "He's got a '58 Ford Fairlane, and he's just turned 20 so you know, it's just something to do together and it's fun."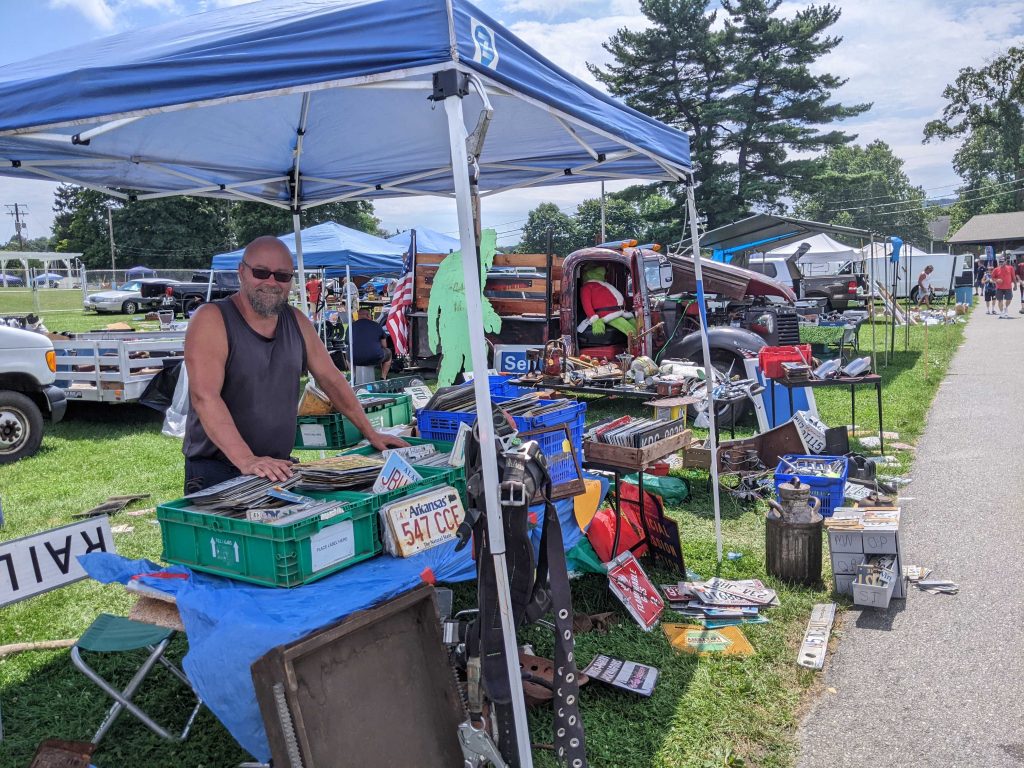 While there are opportunities for cars to be judged, many enthusiasts and vendors like Miller are there to share their passion for the hobby.
Others, like Drew Corinchock and his wife, do not come to sell or showcase. Instead, the show is about fun and nostalgia.
"They're just really interesting to look at, particularly the older ones, like in the 1930s," Corinchock said. "I was just looking at a '57 Chevy, which was the year I was born."
Attendees can also take part in children's shows and activities, bingo, Saturday night fireworks, and take a dip in the pool.
The festival acts as a fundraiser for the nonprofit Macungie Memorial Park, and takes place from 6 a.m. to 10:30 p.m. Friday and Saturday; and 6 a.m. to 4:30 p.m. Sunday.
Sign up for our WLVR weekly newsletter to stay up to date with the latest news from the Lehigh Valley and across Pennsylvania.
---