'If we get sued, we get sued': Allentown City Council at odds over move to codify abortion rights, access
"If we get sued, we get sued': Allentown City Council at odds over move to codify abortion rights, access
By Stephanie Sigafoos
August 11, 2022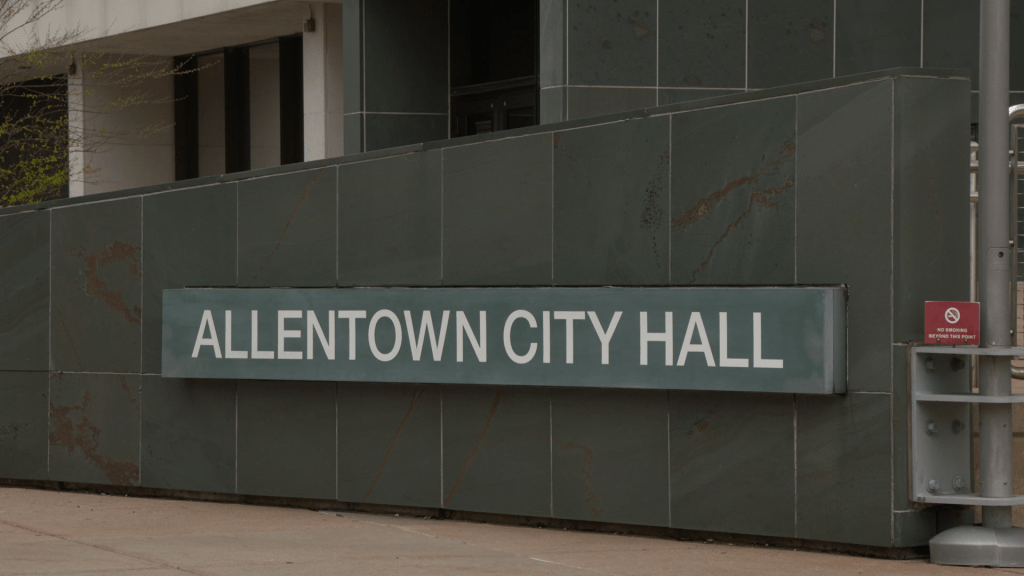 ALLENTOWN, Pa. – As the country continues to grapple with the issue of abortion, legislative bodies across the Lehigh Valley are launching efforts to safeguard the procedure and advance reproductive health care.
The moves stem from the Supreme Court's decision to overturn Roe v. Wade, holding that there is no federal constitutional right to abortion and that states have the power to decide whether to allow it.
Though the procedure is still legal in Pennsylvania, local officials worry about what the future could hold. Now, they're following in the footsteps of larger cities, such as Pittsburgh, which recently passed several bills affirming abortion rights.
Last month, Easton's all-Democratic city council voted unanimously to alter language in a resolution about abortion rights and called for state and federal legislation to protect "the rights of people capable of becoming pregnant, to make choices over their own bodies, reproductive health and family planning."
But recent efforts to codify Allentown's role as a safe harbor for abortion have divided its city council, with some members opposed to newly proposed ordinances that would seek to prevent restrictions on abortion access.
The ordinances, spearheaded by council member Joshua Siegel and co-sponsored by four other members, call for:
A 15-foot buffer zone around facilities where abortion is provided.
"Deprioritizing" police enforcement of any abortion-related crime if abortion becomes illegal in Pennsylvania or nationwide.
Protecting health care service providers from investigation or prosecution for providing abortion care – including protection from out-of-state investigations.
Restricting the "deceptive advertising practices" of crisis pregnancy centers.
Siegel, a Democratic nominee for the state House of Representatives in the 22nd District, said the goal of the legislation is "to draw attention to the state of affairs and the current discourse about abortion access and reproductive health care" in the United States.
"I think the rest of council that supports the bill understands the kind of moment we're in and how important this is," he said, calling the ordinances "pretty straightforward and pretty rational measures to put forward as a city."
Council members Ed Zucal and Daryl Hendricks were the only two not to co-sponsor the proposals, which have been referred to a special committee that will meet Aug. 24.
"I believe we have overstepped our bounds as a council," Hendricks said in a phone interview Monday. "It's one thing to suggest a resolution or such. But it's totally another thing when you actually draw up and draft ordinances. And then in doing so, you state that you're not going to enforce local laws. We don't have that right."
Zucal did not return repeated requests for comment.
Hendricks said he believed Siegel "has taken advantage of the fact that he's a candidate for [state] office" and the proposals are simply "bad legislation."
But Siegel had a different take.
"At this moment, abortion hangs by a thread," Siegel told WLVR. "It's very important that at every level of government, we're doing our part to protect and codify access to abortion because [Pennsylvania gubernatorial candidate Doug] Mastriano is as extreme as it gets … we need to prepare for a worst-case scenario."
Mastriano, the Republican nominee, has called banning abortion his No. 1 issue. Meanwhile, Josh Shapiro, the Democratic nominee, said he would be the "last line of defense for Pennsylvanians" and would veto any bill that would restrict abortion rights.
John Kincaid, a government and law professor at Lafayette College, said a lot of this is about "the politics of the situation."
"I think the thing that's happening here is mobilizing support to oppose the constitutional amendment that the Republicans have proposed for the Pennsylvania constitution," Kincaid said.
Hendricks said he will go on record again during the special committee as opposing the ordinances, but Siegel said he's not worried about any of the co-sponsors changing their minds.
Siegel also said potential lawsuits challenging the ordinances shouldn't deter council members from acting, and he expects other cities such as Philadelphia to address abortion access in the near future.
"Your values are only worth as much as you're willing to defend them," Siegel said. "And so I think the city has an obligation, you know, the council, the mayor…if we believe in a woman's right to choose and we believe that there is a right-wing very extremist minority that's trying to roll back the clock on abortion, then I think we have to make a decision about how hard we want to fight back against that tide.
"If we get sued, then we get sued. It's just a matter of whether or not you think that the risks outweigh the rewards or that it's more that you stand up for this value than not."
Siegel said he believes a coalition of local municipalities would ultimately band together to fight legal challenges, though the likelihood of that is unclear.
Bethlehem City Council member Hillary Kwiatek recently confirmed there is nothing in the works by council to address abortion rights, but she had asked the city solicitor to review the matter.
Kwiatek said she was concerned about "pre-empting commonwealth law" and believes any action taken would need to be within the bounds of the authority of city council.
Hendricks called that a "good assessment" and said he agreed with it wholeheartedly.
"I don't think Josh Siegel did his homework on this," Hendricks said. He said Siegel should have contacted Lehigh County District Attorney Jim Martin, "and I have a pretty good understanding of what Jim Martin would say when you try to dictate to him what you're going to do or what you're going to instruct your police officers to do.
"Again, that's not within our jurisdiction to determine that."
Sign up for our WLVR weekly newsletter to stay up to date with the latest news from the Lehigh Valley and across Pennsylvania.
---