Inflation Reduction Act could mean funding for planned Lehigh Valley programs
Written by John Moser on August 29, 2022
Inflation Reduction Act could mean funding for planned Lehigh Valley programs
By Jay Bradley
August 29, 2022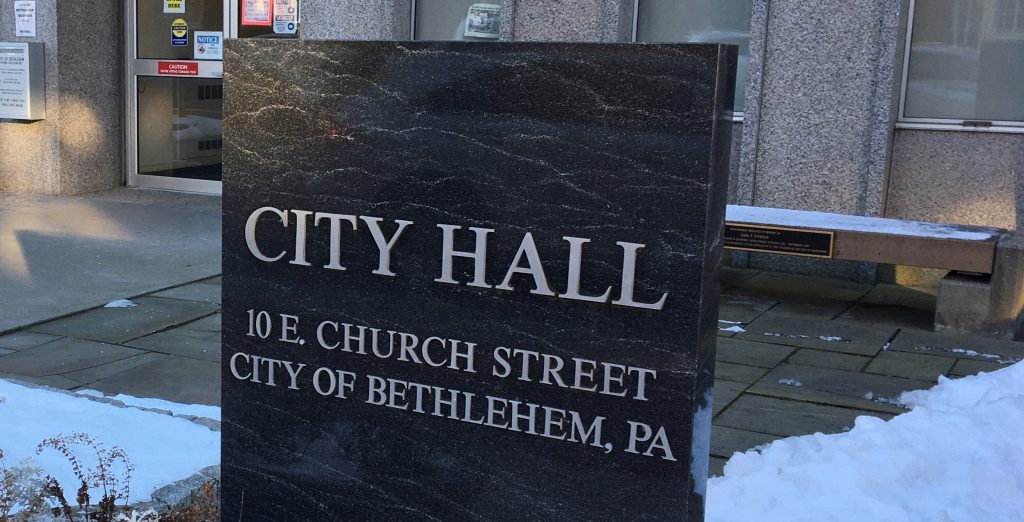 ALLENTOWN, Pa. – The federal Inflation Reduction Act passed this month may be a big help to local climate initiatives in the Lehigh Valley.
While the measure is not expected to make much of an impact on the recent price hikes of gas, rent and food in the short term, it is expected to make billions of dollars in investment toward cleaner energy.
And that, Becky Bradley of the Lehigh Valley Planning Commission says, might be a big help.
"There's going to be tax credits … and grants for clean fuel and clean commercial vehicles," Bradley said. "And boy is that important in the Lehigh Valley, with our heavy growth in freight traffic, because of our growth in the industrial economy, and the real significant air quality issues that we have."
The Inflation Reduction Act has been hailed by the White House as legislation that will "lower costs for families, combat the climate crisis, reduce the deficit, and finally ask the largest corporations to pay their fair share."
Signed by President Biden this month, the bill arose after tense negotiations with moderate Senate members to achieve a scaled-back result from the sweeping Build Back Better bill's failure to pass.
The Inflation Reduction Act passed only after Vice President Kamala Harris delivered the tie-breaker vote in a Senate divided purely along partisan lines.
What the act would do
The new law tackles major climate, health and tax initiatives of the administration, such as letting certain prescription drug prices be negotiated for Medicare plans, continuing the pandemic Affordable Care Act subsidies and establishing a 15% minimum corporate tax for corporations making $1 billion or more in income, bringing the United States closer in line with an international OECD agreement made this year.
The cornerstone of the legislation, however, is the more than $300 billion investment into climate change-combatting initiatives that Democrats hope can bring sharp reductions in greenhouse gas emissions in coming years through tax credits and investments in renewable energy.
Bradley and other Lehigh Valley public officials have said the Inflation Reduction Act and the recent federal infrastructure bill can make it easier to bring initiatives such as the region-wide Future LV plan's sustainability goals into reality.
That would be especially true as it relates to energy transitions due to parts of the law such as increased tax credits for electric vehicles.
"This is now making our hopes more of a reality in a faster time horizon," Bradley said. "This is exactly what we want to see, and the pace at which we're seeing it has been much accelerated again and it really ties nicely with the adopted policy."
Effects on the Lehigh Valley
Effects on the Lehigh Valley FutureLV regional plan, to which many Lehigh Valley municipalities and stakeholders contributed, encompasses large goals for the area, such as increased mixed-use development with a focus on pedestrians and public transit accessibility.
Stipulations of the Future LV plan include preserving natural and farmland areas, making alternative transit more accessible, mitigation of climate change impacts, improving technology access, and designing communities to encourage healthy living.
Within those larger goals are specific initiatives the Inflation Reduction Act and the recent Bipartisan Infrastructure Bill tax breaks might assist, such as the eclectic vehicle plan.
Many environmental-minded goals are further elaborated on in the 1LV sustainability plan, also published by the Lehigh Valley Planning Commission with input from various local municipalities and stakeholders.
Bradley is optimistic about how this investment and these plans can not just affect the climate, but also improve people's lives long-term.
"I think that will affect people's bottom line, the hope is in a positive way," Bradley said. "People's cost at the pump, as well as their electric bills, have gone up, so the idea of it [is] that there'll be investments in new technologies that will help lower energy prices, as well as lower emission, to improve our air quality is a really exciting thing."
Bethlehem's climate plan
After a resolution calling for its development passed unanimously in 2017, the City of Bethlehem released its own citywide climate action plan last year.
Bethlehem Mayor J. William Reynolds was part of the initial proposal and development of the plan as a councilman. He said he and others in the city government are excited about the segments of the bill dedicated to climate justice, renewable energy and other similar provisions.
"It's very important that the federal government is showing that this can be a priority," Reynolds said. "Specifically, if you take a look at the tax credits with the clean energy, the increases in renewable energy production, those are all things that are a part of our local climate action plan."
The plan focuses on reducing municipal operations emissions 67% by 2025, with the goal to reach net-zero by 2030, reach 100% communitywide renewable electricity consumption and reduce building emissions 30% by 2030.
It also has a goal to work to educate and engage the public toward those and other goals. The plan sets out the goal to reach net-zero in the Bethlehem community by 2040. The city soon plans to hire a director of sustainability to help lead the initiatives.
The Lehigh Valley's other major cities, Allentown and Easton, also have individual climate action plans.
"A lot of people on the local level have felt the need to do everything we can because of inaction on the state and federal level," Reynolds said. "I am hopeful that we will be able to see that type of movement in Harrisburg as well in the coming months and years."
Some local businesses already got a jump on sustainable initiatives that might get a boost from the tax credits, such as Air Products' hydrogen fuel investments or Mack Trucks' new fully electric vehicles.
Criticism from some
While many climate activists and Democrats are optimistic because of the bill's provisions, others have criticized the legislation for being a misnomer and not doing much to help the present inflationary concerns.
And for its high cost, despite the White House reporting the bill's tax provisions will lead to an overall net reduction of the national deficit.
Additionally, some environmental activists are concerned the law doesn't go far enough in transitioning to green energy.
Maya van Rossum has led the advocacy group The Delaware Riverkeeper Network for nearly 30 years. The group works to safeguard and restore the health of the Delaware River watershed and has helped lead advocate for policies such as the Delaware River Basin Commission's ban on fracking.
While van Rossum said the investment in advancing clean energy such as wind, solar, and other methods is powerful, as well as its focus on environmental justice through financial benefits and home, there still are concerns that it perpetuated fossil fuel investment.
She pointed to some parts of the bill and its negotiation that included compromises for natural gas and drilling.
"The fact that a deal had to be cut to undermine the protective efforts of the communities, both on the climate front and environmental front, and in terms of their own health, safety and families was really distressing to see," Rossum said. "Those are the big negatives."
She pointed to a recent Yale University study that tied fracking sites to increased risks of childhood cancer like acute lymphoblastic leukemia to emphasize that there are health as well as climate concerns attributed to fossil fuels.
"We just need to reorient everybody's thinking, including our laws, to make sure it is about protecting and restoring nature, Rossum said. Understanding that is the best way to protect and restore human health and our economies."
---