Monkeypox vaccines reaching Valley as more are hit by virus cases
Written by John Moser on August 30, 2022
Monkeypox vaccines reaching Valley as more are hit by virus cases
By Brittany Sweeney
August 30, 2022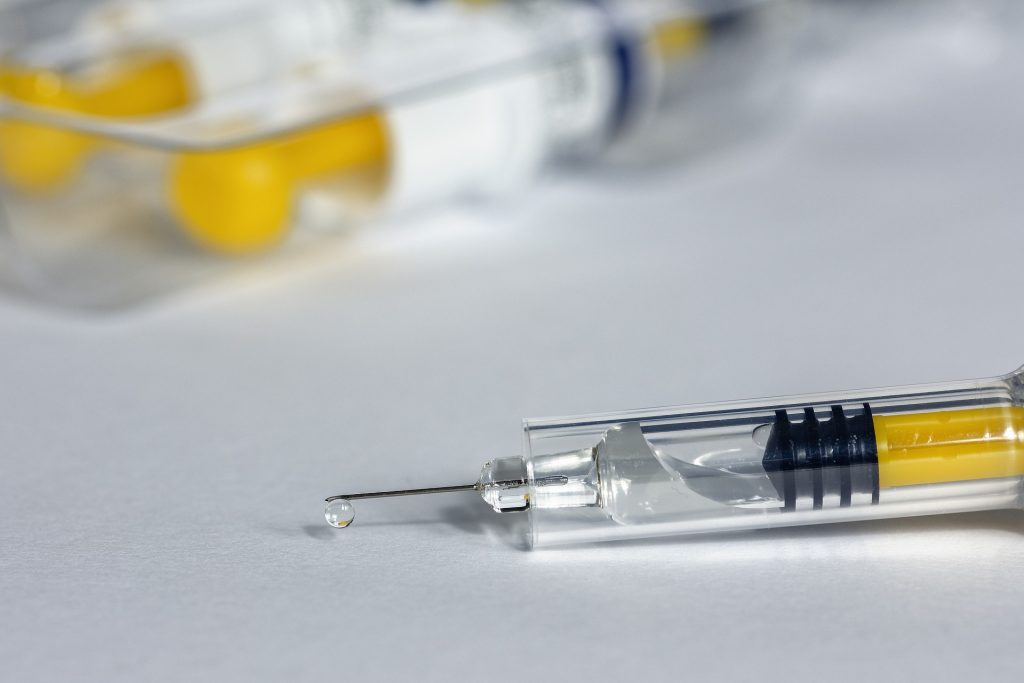 NEW HOPE, Pa. – At the end of June, Shaw Civitarese of New Hope, Bucks County, spiked a fever and became very sick.
"When you go to the hospital and they ask you how intense your pain is and they say, 1 through 10, I was like, 'a 10 or an 11,' " Civitarese said.
Civitarese soon learned he had contracted monkeypox, an infectious viral disease that causes painful swollen glands and lesions. A recent outbreak has caused public health concern, as nearly 50,000 cases worldwide have been reported, with most in the United States.
When Civitarese contracted the virus in early summer, vaccinations and treatment for monkeypox were scarce.
But the vaccine's availability now seems to be opening up, according to Dr. Lisa Spacek, chief medical officer for Novus Medical Services, a sexual health center with locations in Bethlehem, Bridgeport, Doylestown, Lehighton and Stroudsburg.
"At this point, I think we've crossed into a better place because early on, there was a degree of scarcity that made it very difficult," Spacek said.
"We've been very closely working with the state of Pennsylvania, we have contacts with the state that have allowed us to access vaccine, in light of the fact that we are very close to the LGBT community and this is where we practice."
Battling infection
Civitarese said that when he became sick, he thought he might be fighting a bout of COVID-19.
"So I ran out and got some COVID tests and kept taking COVID tests and nothing came up positive," he said. "By day two, the fever increased significantly. I had body aches, I had night sweats, and overall just felt really uncomfortable. I took more COVID tests and it was still negative."
Civitarese said his pain increased.
"I was on the toilet and was so much in pain I actually blacked out and was unconscious on the floor and woke up and was like, 'maybe I should go to the ER now.' "
At the hospital, he was told he could be experiencing a bacterial infection and was prescribed medication.
When he returned home, he said, his symptoms persisted. He said he noticed bumps on his hands and feet, but thought they were from his time spent outdoors.
"I realized a day or so later that these mosquito bites on my hands didn't look like mosquito bites anymore," he said. "They were pus-filled and they then ruptured."
Now, nearly two months later, he said, he still has scars from the lesions.
After receiving limited information from the hospital, Civitarese contacted a friend who works in health care who explained his symptoms were those of monkeypox.
Civitarese said he self-quarantined for four weeks, until symptoms subsided.
Still on the rise
Spacek, the infectious disease specialist, said monkeypox cases have been on the rise throughout the region.
She said that across Novas ACS's five locations, "we are seeing quite a number of cases and we've been managing the manifestations of monkeypox. It can be very painful rash, so we have been managing the pain that is part of monkeypox rash."
Spacek explained that monkeypox is not new, but the spread in the United States is.
"What we saw early early on in this epidemic was rave parties in different parts of the world, where people were gathering and having contact that was intimate in nature, sexual in nature, definitely not a casual spread of virus," she said.
Along with Novus Medical Services, Bradbury-Sullivan LGBT Community Center in Allentown is offering monkeypox resources, including where to get a vaccine and guidelines for navigating the outbreak.
"Mostly, we're seeing people who are interested in being vaccinated, either because they think they've been exposed or they're just trying to be proactive," said Chrystina Obleschuk, the center's health equity programs manager.
"So right now, that's most of what we're doing is we're connecting people to the Allentown Health Bureau for vaccination."
Vaccines available
The Allentown Health Bureau last week opened up two vaccine clinics with 30 vaccine spots each.
Erin Barron, clinical services manager with the bureau, said those eligible for a shot must meet certain criteria.
"Due to the small volume of vaccines available at this point from the state, we need to make sure that we are getting those that are most at risk for the virus," Barron said.
She said people interested in the vaccination should call the health bureau.
"We do have a lot of folks who are asking questions, we do want people to be advocates of their own health," she said. "So when they're self-identifying into a group that might be at risk, we certainly want to get them vaccinated."
However, Barron went on to say that "once these vaccine spots are closed or are booked, unfortunately, you know, we have a limited number at this time, but as we get more, if we're told we get more, we certainly would open up."
Spacek said vaccines are not just preventive; people who contract monkeypox can get a vaccine as treatment.
"The vaccine is also used after the fact," she said, explaining that it can be administered within four days of the contact, or up to 14 days after infection.
She said that in addition to using the vaccine as early treatment, there's an antiviral treatment called TPOXX.
Treating a case
Spacek said those who get sick need to be monitored "because this can be a painful condition, we've monitored patients to make sure that, you know, they're able to eat and be able to take in enough fluids."
"I think the best way to protect yourself is to stay covered, at least for the time being," she said. "I think that that's probably the most prudent approach that as we start to roll the vaccine through more and more people, we will be able to potentially bring this under control."
Civitarese, the New Hope man who was afflicted, said he struggled to find a vaccine for himself and his partner and had to to travel out of state to get it.
"So because it was such a struggle to get it in Bucks County, we had to take a whole Saturday out and drive an hour and a half to Jersey City just to get something that should be basic health care," he said.
He advises anyone who believes they are in the at-risk group should get a shot if they can to avoid his experience with monkeypox.
"I used to have a threshold of the illest I've been in my life, and this has redefined that and then some," he said of being sick. "And this is completely avoidable."
---