Musikfest shuts down early for the night amid reports of a shooting
Written by Jim Deegan on August 14, 2022
Musikfest shuts down early for the night amid reports of a shooting
By Jen Rehill
August 14, 2022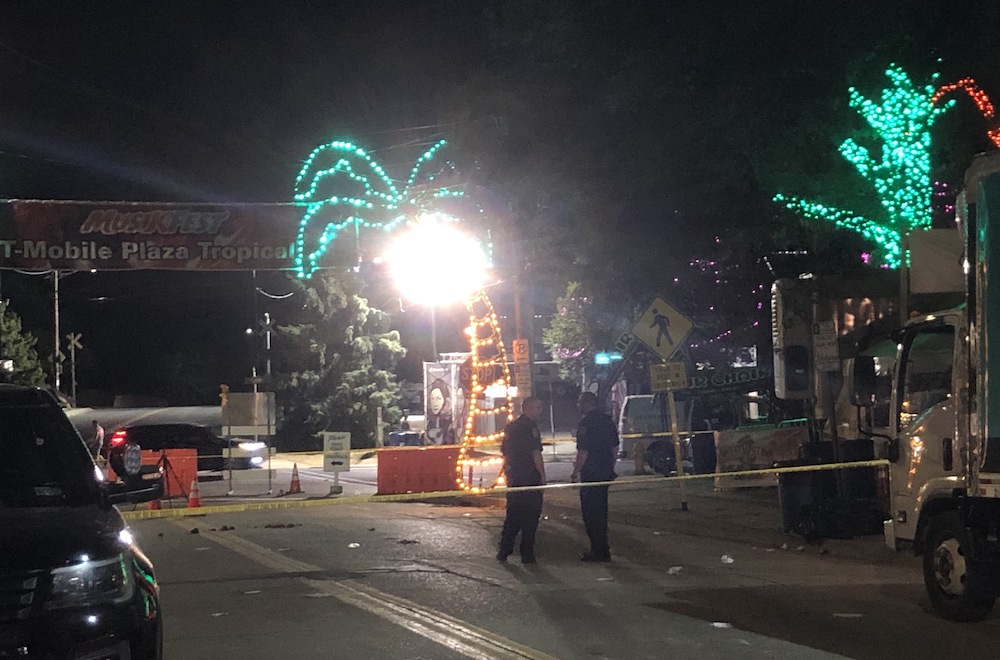 UPDATE: Bethlehem police say the city has authorized resumption of Musikfest at noon Sunday, as planned. Scheduling updates are available on the Musikfest website.
BETHLEHEM, Pa. – The sounds and revelry of Muskfest came to a halt in Bethlehem late Saturday amid reports of a shooting.
Police Chief Michelle Kott described it in a news release as "an isolated incident."
"There was an isolated incident tonight at Musikfest and the festival was shut down as a precaution for the safety of patrons," Kott said in a statement issued shortly before 12:30 a.m. Sunday.
"Law enforcement is on site and in control of the situation. There is no known continuing threat to the public. This is an active investigation and no further information will be released at this time," Kott said.
Police Sgt. Brad Jones said it was a shooting but did not provide more details. Festival-goers in several different areas said on social media they were told to leave the fest grounds before 11 p.m.
The area leading to Plaza Tropical — one of the festival venues, or "platzes" — was cordoned off near Main and Lehigh streets. Several police officers were there.
Dirk Piper, 28, of Bethlehem Township, told WLVR News on social media, the shooting "happened about 10 feet from me at the beer line by the concert area." Piper said it "sound[ed] like a small caliber. Some people ran, most people just thought it was a firecracker. Single guy was holding his stomach and lied down on the ground as a officer on a bike went to his side."
Kott said people with information or videos of the incident are asked to contact the Bethlehem Police Tipline at 610-997-6660 or email Detective Klingborg at nklingborg@bethlehem-pa.gov.
It happened on the ninth day of the festival. Sunday is the final day of the 10-day musical celebration that brings hundreds of thousands of people to Bethlehem.
Mayor William Reynolds declined to comment early Sunday but said the city would be releasing a statement.
It wasn't clear what impact, if any, the incident would have on Sunday's scheduled festivities and concerts.
"The city of Bethlehem is leading the charge regarding this incident," said Shannon Keith, director of communications for ArtsQuest, which puts on Musikfest. Keith referred to the police chief's statement and didn't respond to questions about any impact to Sunday's schedule.
Sign up for our WLVR weekly newsletter to stay up to date with the latest news from the Lehigh Valley and across Pennsylvania.
---