New Bethlehem restaurant offers authentic Asian eats, including Cantonese cuisine and dim sum
Written by John Moser on August 30, 2022
New Bethlehem restaurant offers authentic Asian eats, including Cantonese cuisine and dim sum
By Ryan Kneller
August 30, 2022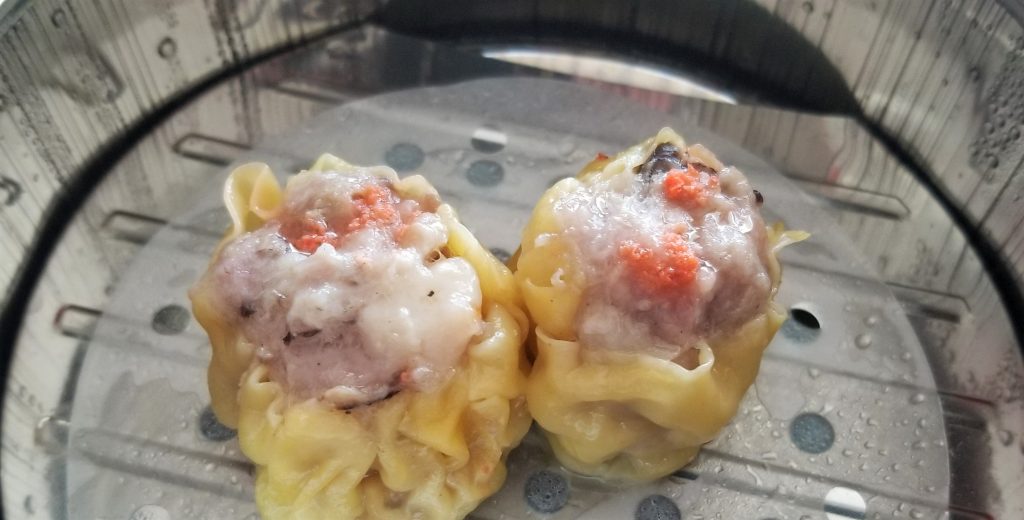 BETHLEHEM, Pa. — An eatery offering authentic Asian food has joined Bethlehem's restaurant roster.
Noval Kitchen, specializing in Cantonese cuisine, Hong Kong barbecue and dim sum, opened Tuesday, Aug. 30, at 2342 Easton Ave.
The renovated building previously housed Tokyo Do Japanese Restaurant & Sushi Bar, which closed a few years ago.
Noval, with seating for about 40 guests, serves specialties from various parts of Asia, including Singapore mai fun, Vietnamese cube steak and Thai-style hot and sour soup with chicken or seafood.
The location's wide variety of Cantonese dishes, hailing from the southeastern part of China, include popular picks such as roast duck (half or whole), salt and pepper shrimp and chow fun (vegetable, roast pork, chicken, beef or shrimp).
Dim sum, a traditional Chinese meal consisting of small plates or snack dishes, also is available.
More than a dozen dim sum options include chicken feet, stir-fried sticky rice, beef tripe with ginger and scallion, bacon rolls with shrimp, ha kaw (steamed shrimp dumplings) and shu mai (shrimp and pork dumplings).
"Dim sum is very popular in Asian culture because you get to enjoy a little bit of several kinds of food, making it perfect for sharing," co-owner Justin Tang said.
"So, a party of two, for example, would typically order around six or seven options, giving them a nice variety of flavors. On the other hand, if the couple orders their own entrees, that's typically all they're going to be eating."
Tang, of New York City, operates the business with Ryan Nguyen and a few other business partners.
A Malaysian-born chef who worked for many years alongside a Hong Kong chef, is heading the culinary team, Tang said. He's had cooking stints in restaurants around the world, including California and Puerto Rico.
"Our head chef has more than 30 years of experience, bringing a world of knowledge to our restaurant," Tang said. "I'm working with him on some of the dishes, and we are really trying to offer items that are popular throughout Asia and that we, ourselves, enjoy."
Other menu highlights include appetizers ($5-$10) such as fried oysters, scallion pancakes and salt and pepper calamari; and roast meat dishes ($14-$55) such as barbecue spare ribs, pork over rice and Peking duck.
Also, fried rice and noodle options ($14-$18) such as pineapple fried rice, lo mein and mai fun (choice of vegetable, roast pork, chicken, beef or shrimp); and vegetarian selections ($12-$14) such as braised tofu, sauteed bok choy and sauteed snow peas.
There are also three dozen beef, chicken, pork and seafood options, including Mongolian beef, lemongrass chicken, baked pork chop, lobster in black bean sauce and Penang curry shrimp.
"Any of our dishes can be customized," Tang said. "If a customer prefers their food mild, we can make sure it's mild. If they want it spicy, we actually feature our own homemade spicy sauce."
Tang and his team spent more than a year upgrading the Easton Avenue property.
The partners removed a sushi bar and implemented other renovations such as new lighting, wall paint, entry doors and an outdoor ramp with railings.
"We spent many months improving the space, and we're excited to finally welcome guests," Tang said.
Hours for Koval Kitchen, which is BYOB, are 11:30 a.m. to 9:30 p.m. Tuesday through Sunday. Info: 610-663-4205.
---