Phillies star Bryce Harper headed to IronPigs for weeklong rehab assignment
Written by Jim Deegan on August 23, 2022
Phillies star Bryce Harper headed to IronPigs for weeklong rehab assignment
By Jim Deegan
August 23, 2022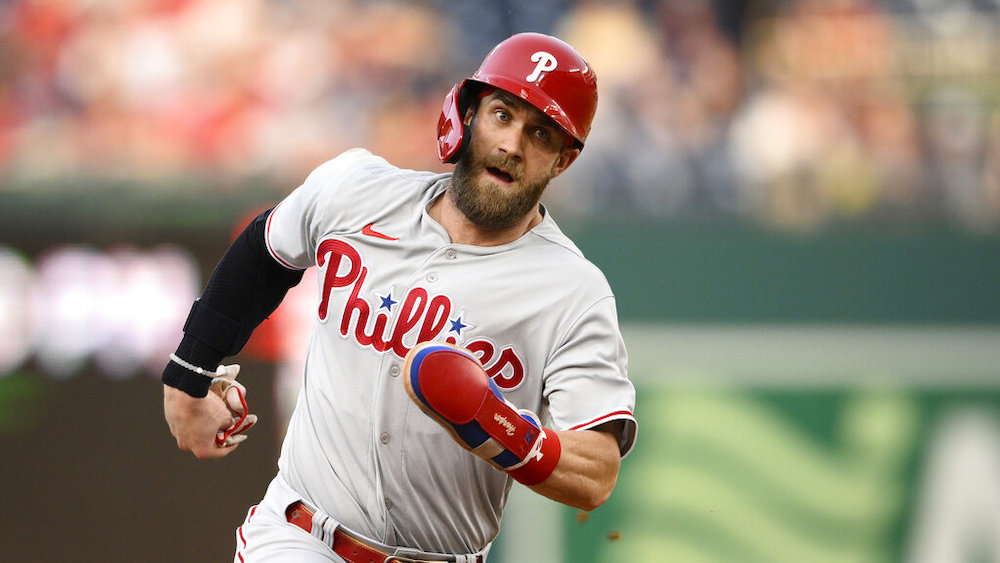 ALLENTOWN, Pa. – Count on Coca-Cola Park being packed this week.
Phillies slugger Bryce Harper will join the IronPigs in Allentown starting at 7:05 tonight and is expected to play each night through Saturday, according to the IronPigs.
The reigning National League MVP will rehab in the Lehigh Valley as he comes back from a broken left thumb.
Harper is one of Major League Baseball's biggest stars. He was hit by a pitch in late June in San Diego after putting up impressive numbers through the early part of the season.
The IronPigs already are one of minor league baseball's top draws. Needless to say, word of Harper's presence late Monday was lighting up the box office, according to a team tweet.
Harper is expected to be in the lineup as a designated hitter against the Gwinnett Stripers, an affiliate of the Atlanta Braves.
He then could rejoin the Phillies on Monday for their series opener at Arizona, said Phillies Manager Rob Thomson. The Phillies are 28-20 without Harper. He is batting .318 with 15 homers and 48 RBIs in 64 games.
The Associated Press contributed to this report.
Sign up for our WLVR weekly newsletter to stay up to date with the latest news from the Lehigh Valley and across Pennsylvania.
---