Scorching heat, humidity as predictable as the sounds of Musikfest
Written by Jim Deegan on August 8, 2022
Scorching heat, humidity as predictable as the sounds of Musikfest
By Brittany Sweeney
August 8, 2022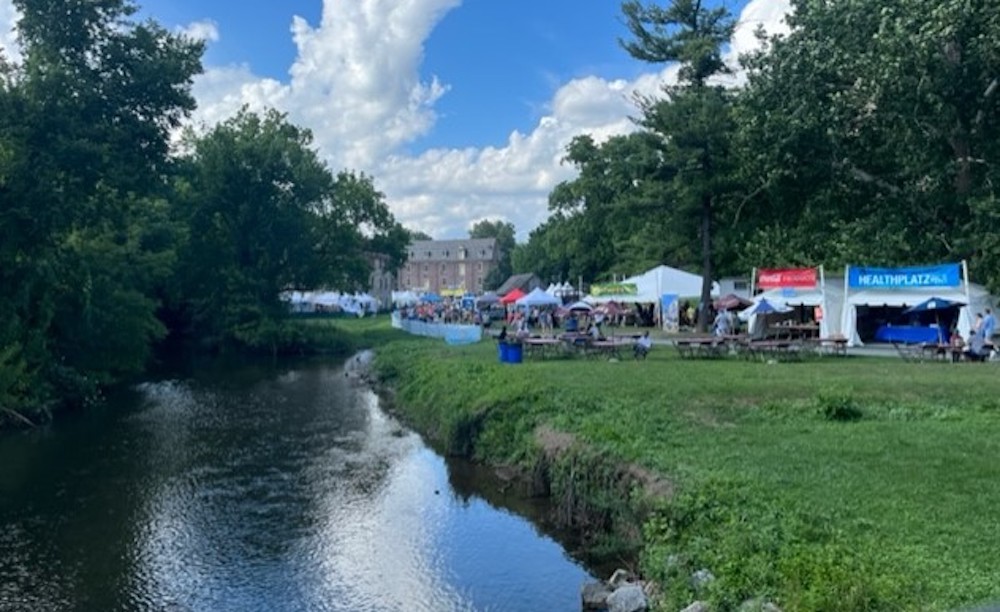 BETHLEHEM, Pa. – Musikfest takes place in August every year, so it's no surprise that it's hot out.
Some of the thousands in attendance Sunday made sure they prepared for the heat, like Allentown resident Lynn Donnelly.
"We're in the shade getting a little cooled off and enjoying the breeze, but I've also got a cooling towel that's been pretty useful and just trying to stay hydrated and drinking water and trying to not push it too far," Donnelly said on the third day of the 10-day festival in Bethlehem.
Staff from Lehigh Valley Health Network handed out cups of water, ice packs — and provided medical attention if needed.
Concert-goer Grace Wall, of Bethlehem, made sure she packed something to stay hydrated.
"I have my water bottle with me," she said. "It's reusable so I know where the free water tap is and that helps a lot. I'm wearing my light-colored shirt to reflect the sun."
A water fountain is hooked up to the Spring Street fire hydrant for those needing a sip. There are also big fans and water misters throughout the festival grounds.
The heat and humidity is going to stick around. Temperatures in the mid-90s are forecast at least through Tuesday before a break in the latest summer heat wave.
Musikfest runs through Sunday, Aug. 14.
LISTEN: Countdown to Musikfest — a sneak preview of some of the performers lined up this year.
Sign up for our WLVR weekly newsletter to stay up to date with the latest news from the Lehigh Valley and across Pennsylvania.
---