'Strong slice of the food service pie': Two diners set to join Lehigh Valley's restaurant roster
Written by John Moser on August 24, 2022
'Strong slice of the food service pie': Two diners set to join Lehigh Valley's restaurant roster
By Ryan Kneller
August 24, 2022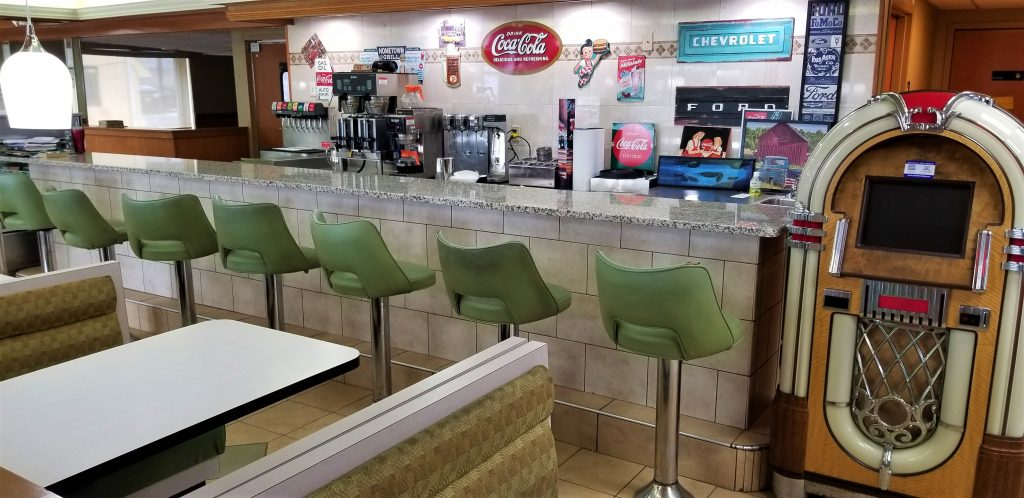 MACUNGIE, Pa. – More helpings of an American classic are coming soon to the Lehigh Valley.
Diners, those brightly lit destinations for coffee, conversation and comfort food that won't break the bank, are expanding their regional reach with two new iterations set to open in the coming weeks.
Jordan Pkwy Diner, a 1950s-themed eatery, is tentatively set to open Monday at 1162 MacArthur Road in Whitehall Township, owner Ledo Wally said, while Macungie Diner is expected to open within a month at 202 E. Main St. in Macungie, co-owner Manuel Perez said.
The businesses will bring new life to buildings that previously housed other diners. At the Macungie site, Bear Swamp Diner operated for more than 30 years before its closure in 2020. At the Whitehall property, Lehigh Valley Diner was a longtime occupant before a handful of other restaurants filled the space over the past couple of decades.
National statistics on diner openings, closings and other data are unavailable, as people's definitions of diners vary, and as such, there are no tracking tools. However, diner expert and Allentown native Richard Gutman estimates that about 2,000 "traditional diners" remain across the country, a number that has held steady over the past decade.
"It's hard to give a total because the definition of a diner is a moving target," Gutman said. "The look, feel and other components of a diner have changed a lot over the last 150 years. So, now it's murky waters."
Gutman, who now lives in Boston, has authored four books on the topic, including his seminal first work, "American Diner: Then & Now" (1979). He defines an "authentic diner" as a modular structure typically resembling a railroad car and featuring an eating counter, a menu of affordable homestyle cuisine and a friendly atmosphere where it's easy to chat with wait staff and cooks from your stool.
"In the '60s, things started to transition. There was somewhat of a backlash against these gaudy, garish places that stood out in the landscape, and they changed their clothing, so to speak. So that's when some diners started to not look like diners anymore."
Diners, which stem from the "night lunch" wagons of the late 19th century, grew in popularity as prefabricated buildings aimed at serving quick eats to business professionals and night-shift workers in the 1920s. By the '50s, their appeal had swelled even further as menus expanded and more teens and families patronized them.
Customers could order a burger, omlette, turkey club or veal cutlet platter at any hour of the day at an affordable price.
"In the 19th century, most restaurants closed early around 8 p.m., which prompted these wagons to come out – operating almost like the food trucks of that era – into the wee hours of the night," Gutman said of the diner's origin.
"When the modular structures arrived, the 24-hour aspect became a hallmark because more people were wanting to eat late. Nowadays, especially in New England, there are many diners that just do breakfast and lunch."
Gutman, a 1967 graduate of William Allen High School, grew up in Allentown's West End within walking distance of four diners – the Plain & Fancy on Hamilton Street, Tab's Diner on 15th Street, Hooks Diner on 19th Street and Thomas' Diner on Tilghman Street.
Those diners have either shuttered or operate under different names now, but the regular patronage of them by Gutman's family, combined with his college studies later in life, led to a unique career path.
Since 1979, Gutman has collaborated with museums, historic preservation groups and entrepreneurs on diner restoration projects. He's also helped budding diner owners get their businesses off the ground and was a consultant for major movies featuring diner scenes, including 1982's "Diner" and 1994's "Pulp Fiction."
"When I was in architecture school, it was brought to my attention that [diners] were very distinctive structures," recalled Gutman, a Cornell University graduate. "The materials used, the design, the whole prefabrication of them was an untraditional way of building things.
"So I looked into it and I discovered that no one had looked at the whole phenomenon of the diner and its history and trajectory. So I did it, and here we are."
While Macungie and Jordan Pkwy diners won't operate 24 hours a day, both will check off other boxes when it comes to Gutman's definition of a classic diner – including offering an extensive menu for breakfast, lunch and dinner daily.
Macungie is tentatively set to serve customers 6 a.m. to 9 p.m. daily, while Jordan Pkwy's hours are tentatively set for 6 a.m. to 10 p.m. daily.
Jordan Pkwy, with stainless accents on the facade, also will feature a 1950s theme, complete with an old-fashioned jukebox and retro muscle car and Coca-Cola wall art. Owner Wally also hopes to add neon light strips reminiscent of the classic diner look down the line.
I want to make this a feel-good place, with a homey atmosphere like the old-school diners," he said. "People will catch up with friends and enjoy conversation with strangers over great food."
Wally, who leased an apartment in downtown Allentown this year, has owned more than a dozen diners and restaurants since 2003. He sold his most recent business, the seven-year-old Dad's Garage Grill & Burger House in Mechanicsburg, Cumberland County, a couple of months ago to focus on his Whitehall venture.
Jordan Pkwy, with seating for about 100 customers at booths and tables, will feature an array of "made-from-scratch comfort food," Wally said. That will include appetizers such as "three-alarm" chili and fresh-cut fries with bacon and cheese; burgers made with grass-fed, never-frozen beef; and all-day breakfast favorites such as pancakes, eggs Benedict and sausage gravy over biscuits.
"One of the most popular dishes from my other diners was the fried chicken," Wally said. "I used to sell between 12 and 14 cases of chicken a week, which comes out to more than 300 chickens. I cut it from scratch, and customers can choose white or dark pieces."
Other menu highlights will include Philly cheesesteaks, hot open-face sandwiches such as roast beef and meatloaf, deli sandwiches such as grilled chicken breast and Jersey-style yellowfin tuna salad, blue plate specials like roasted turkey over filling and liver with onions and desserts such as cakes, pies and Hershey's ice cream. Nearly all menu items will be priced under $12.
At the 110-seat Macungie Diner, Perez and his wife and son, Sully and Will Perez, plan a menu that will be nearly identical to that of their New Schnecksville Diner in North Whitehall Township.
Customers can expect all-day breakfast favorites such as omelets, Belgian waffles and creamed chipped beef over toast; sandwiches such as a French dip, Reuben and tuna melt; and broiled or fried seafood platters such as shrimp, crab cakes and haddock.
Other menu highlights will include 6-ounce steak burgers, paninis, wraps, triple-decker sandwiches, appetizers such as corn nuggets and disco fries, entrees such as grilled sirloin steak and breaded veal parmigiana and desserts such as pies, cakes and sundaes.
"We're excited to serve the community," Manuel said. "We're just waiting to hire some more workers before we open the doors."
Macungie Diner and Jordan Pkwy Diner will supplement more than two dozen Lehigh Valley diners, including longtime favorites such as Bethlehem Diner, Coopersburg Diner, Nazareth Diner, Sunrise Diner and Golden Gate Diner in Allentown, City View Diner and Whitehall Diner in Whitehall and Starlite Diner & Lounge in Upper Macungie Township.
Diners that have joined the Lehigh Valley's restaurant lineup over the past few years include Laurys Station American Diner (former Hi-Way Family Restaurant) in North Whitehall Township, Freemansburg Diner (former Spiro's Diner) in Freemansburg, Santiago's Diner & Family Restaurant in Coopersburg and Northampton Diner and Family Restaurant in Northampton.
On the other side of the coin, local diners that have closed in recent years include Allentown's Queen City Diner on Lehigh Street, Nick's Diner on Tilghman Street and Billy's Downtown Diner on Hamilton Street.
"The diner concept is a really strong restaurant model and a strong slice of the food service pie, and it's not going anywhere," Gutman said. "People are going to go off in all sorts of tangents, and people will call their restaurants 'diners' that aren't truly diners.
"But whatever they're called, they're still good for business. And for my money, the more authentic the better."
Sign up for our WLVR weekly newsletter to stay up to date with the latest news from the Lehigh Valley and across Pennsylvania.
---