'We want to keep spreading': Lehigh Valley cafe known for 'healthful, locally sourced meals,' opening third location in a year
Written by John Moser on August 22, 2022
'We want to keep spreading': Lehigh Valley cafe known for healthy, locally sourced meals opening 3rd location in a year
By Ryan Kneller
August 22, 2022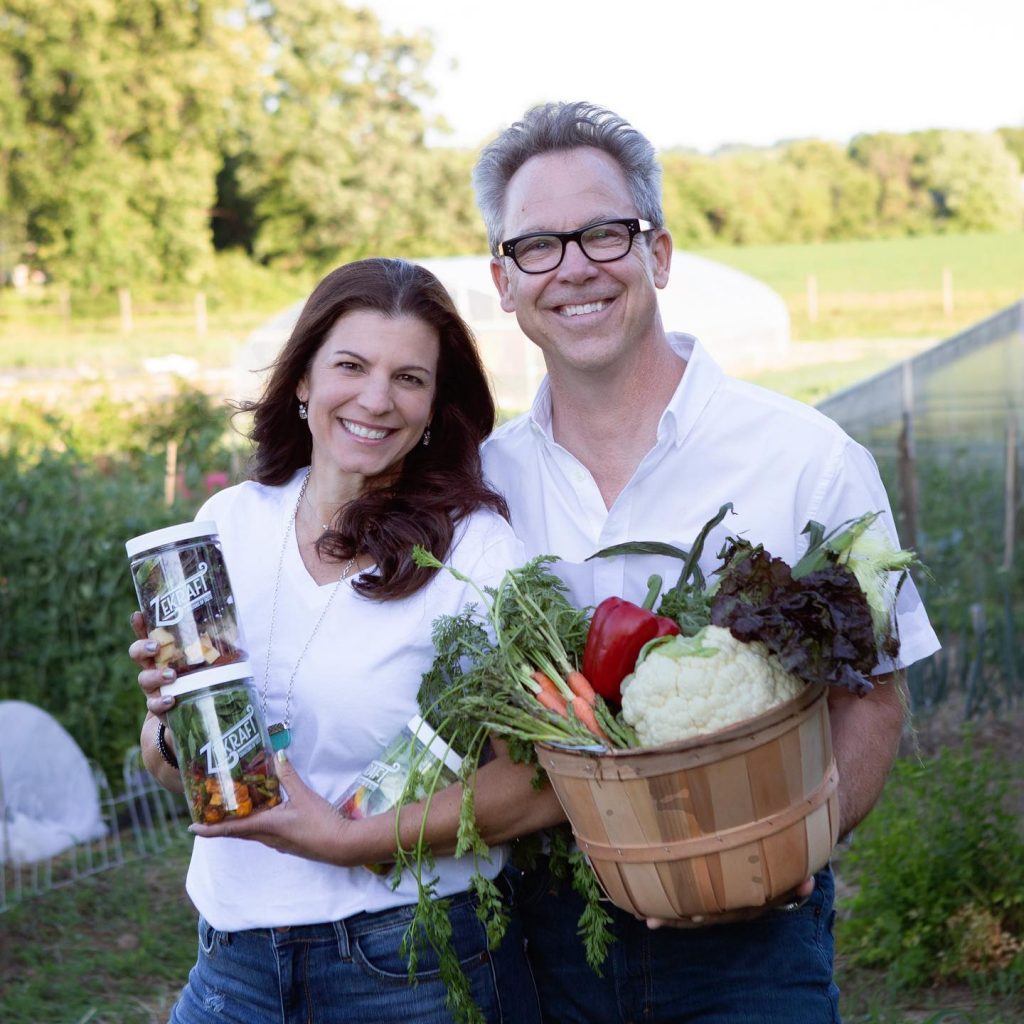 BETHLEHEM, Pa. – A business offering "quick, healthful, locally sourced meals" is blossoming rapidly in the Lehigh Valley.
Zekraft, which in September opened its first cafe at 306 S. New St. on Bethlehem's South Side, plans to open its third location in the coming months at 1259 S. Cedar Crest Blvd. in Salisbury Township, co-owner Zeke Zelker said.
The new eatery will occupy space that previously housed 3 Men & A Bagel in Cedar Crest Professional Park, across from Lehigh Valley Hospital – Cedar Crest.
It will supplement the business' original cafe, along with a second location that opened in May at Easton's Simon Silk Mill, 1247 Simon Blvd., Unit N107.
Zelker and his wife, Elaine Zelker, have found success at their previous locations and are looking to "continue growing," Zeke Zelker said.
"We want to keep spreading throughout the Lehigh Valley," Zeke said. "Being in Bethlehem and Easton already, the Allentown area was the next logical step. We're looking to possibly open in downtown Allentown eventually, as well as Trexlertown/Macungie in the future."
Zelker, a local filmmaker, and his wife, a photographer and brand strategist, launched Zekraft in summer 2020, using a commercial kitchen to offer weekly delivery of "consciously prepared restaurant quality meals" to customers throughout the Lehigh Valley.
The couple has a goal of nourishing patrons' bodies, minds and spirits by making and curating "well-crafted food and kitchen items from the Lehigh Valley and beyond."
"Community minded, we're inspired by the bountiful farms and artisanal creators that make our area unique," Zekraft's mission statement continues. "We select consciously sourced items, cognizant of offering a more healthful option, realizing that we all need to indulge from time to time."
At Zekraft's Bethlehem and Easton locations, customers can enjoy creative, made-from-scratch cuisine such as soups, salads, tartines (open-faced sandwiches) and baked goods such as muffins and cookies, along with specialty drinks such as organic fair-trade coffee, espresso, frappes and teas.
The new Lehigh County location, offering indoor seating for at least 30 customers along with outdoor tables, will feature a liquor license, allowing it to serve alcoholic drinks "focusing on healthful cocktails," Zeke Zelker said. It also will serve as the business' central kitchen.
"We've been producing items out of three different locations – salads out of Easton, baked goods out of Bethlehem and our meals for home delivery out of another kitchen," Zeke Zelker said.
"Now, we're going to be centralizing everything under one roof."
Zekraft has teamed up with about a dozen Lehigh Valley-area farms and businesses for its bread, cheese, produce and other ingredients. Partners include Scholl Orchards, Hens on the Hill, Nello's Specialty Meats, Primorida Mushroom Farm, Salvaterra's Gardens and The Flour Shop.
Tartines, which are toasts made with Apple Ridge Farms' organic, wood fire-baked sourdough bread, include varieties such as peach ricotta, country ham and gruyere, smoked turkey with brie and spicy raspberry coulis and smoked salmon with chive cream cheese, cucumber and capers.
Other menu highlights include rotating soups such as beef barley, minestrone and roasted chicken veggie; rotating salads such as quinoa apple, roasted beet, Thai peanut chicken and turkey maple pecan; rotating desserts such as coconut panna cotta, raspberry hibiscus shortcake and Earl Grey mousse with blackberry compote and lemon curd; and specialty beverages such as affogato, chai lattes, cold-brew coffee and macchiato.
Drinks can be customized with Zekraft-made flavorings such as caramel and lavender, and eco-friendly packaging allows customers to reuse or recycle containers.
"We source about 80 percent of our items locally," Zeke Zelker said. "Of course, there are some things that we can't get locally, like certain kinds of nuts, mangos and avocados."
Zekraft continues to offer home meal delivery (menu changes weekly), with recent offerings including entrees such as barbecue shrimp and grits, braised beef pappardelle, Thai peanut chicken and Jamaican jerk mahi mahi; and salads such as Greek chicken, Israeli chopped, Roma chickpea and Southwest chicken.
The business also accommodates catering requests.
"We're serving the community in a variety of ways," Zeke Zelker said. "Just about everything we make is from scratch, from our sauces to our drinks. We're not cutting any corners."
Sign up for our WLVR weekly newsletter to stay up to date with the latest news from the Lehigh Valley and across Pennsylvania.
---