With heat ramping up, Allentown deploys fire trucks to help residents stay cool
With heat ramping up, Allentown deploys fire trucks to help residents stay cool
By Stephanie Sigafoos
August 4, 2022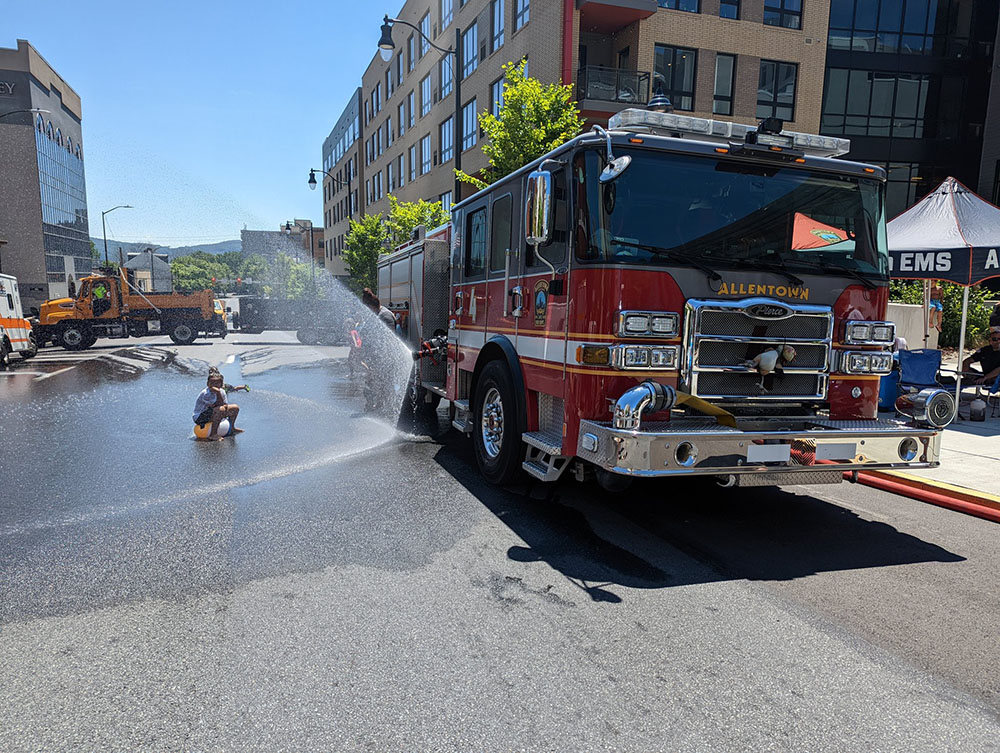 With a heat advisory in effect and Thursday's record high temperature in jeopardy, the City of Allentown will deploy fire trucks to help keep residents cool.
The National Weather Service issued a heat advisory in effect from 11 a.m. through 8 p.m., with a high of 97 degrees expected and heat index values up to 101 degrees.
The record high to beat Thursday is 98 degrees, set back in 1944.
The Allentown Fire Department will station trucks at Andre Reed Park on the city's east side, and at Roosevelt Park on the south side.
The spray parks at Bucky Boyle Park and the Old Allentown Fairgrounds will also be open from 11 a.m. to 8 p.m., the city said in a news release.
Allentown will also free admission to Mack and Cedar Beach Pools for city residents ages 13 and
under as well as seniors ages 60 and older. All other residents pay half-price admission, while normal pool rates apply to non-residents.
In Bethlehem, Memorial Pool will be closed Thursday and residents are advised to visit one of the other neighborhood pools.
Due to staffing levels, Bethlehem will close the Westside and Yosko pools for the season on Sunday, Aug. 7. Clearview and Stark pools will close Aug. 14, and Memorial Pool will close on Aug. 28.
In Easton, Eddyside pool will reopen Thursday following a maintenance issue. The city will also open hydrants at eight different locations from noon to 6 p.m.
Sign up for our WLVR weekly newsletter to stay up to date with the latest news from the Lehigh Valley and across Pennsylvania.
---