Allentown ArtsWalk getting 2 new food vendors as 3-year-old grocery store closes
Written by Jim Deegan on September 13, 2022
Allentown ArtsWalk getting 2 new food vendors as 3-year-old grocery store closes
By Ryan Kneller
September 13, 2022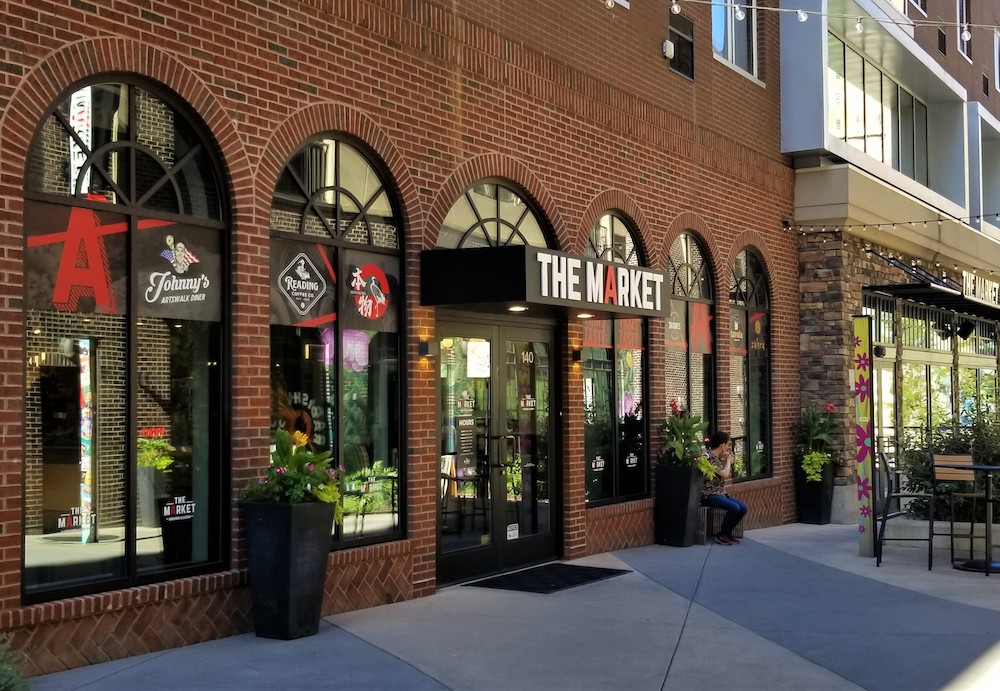 ALLENTOWN, Pa. — Changes are underway on Allentown's ArtsWalk.
Two new food vendors – Khanisa's Pudding Bar and The Loaded Plantain – are set to open in the coming weeks at the Downtown Allentown Market, while grocery store Radish Republic is set to close at the end of the month.
Khanisa's, specializing in gourmet pudding-based desserts, has tentatively set its grand opening for Oct. 1.
Husband and wife owners Sean and Khanisa Darby established the business in July 2016 on West St. Joseph Street on Easton's South Side.
For the past three years, the Darbys have operated Khanisa's at 118 Northampton St. in Easton. However, the couple encountered several setbacks at that location, including water damage, mold, buckled flooring and discord between them and their landlord.
They also became frustrated with Easton officials regarding what they viewed as inadequate code enforcement.
"We can't wait to make this transition into Downtown Allentown," the Darbys announced on the business' Instagram page. "We offer our apologies to all of our loyal Easton customers but you all understand our plight. This move is necessary and will allow our business to flourish as we should be."
At the Downtown Allentown Market, Khanisa's will offer about a dozen signature pudding cups, including strawberry banana, mixed berry, brownie galore, peach cobbler and pineapple coconut.
Cups come with two layers of pudding, fruit or baked goods and wafer cookies.
New and seasonal pudding flavors such as pumpkin spice and sweet potato pie will be available, along with a grand opening promotion of "$10 sundaes all day" on Oct. 1.
Other menu highlights will include pudding shakes, waffle and brownie sundaes, coffee, hot chocolate, alcohol-infused pudding cups and dry mixes.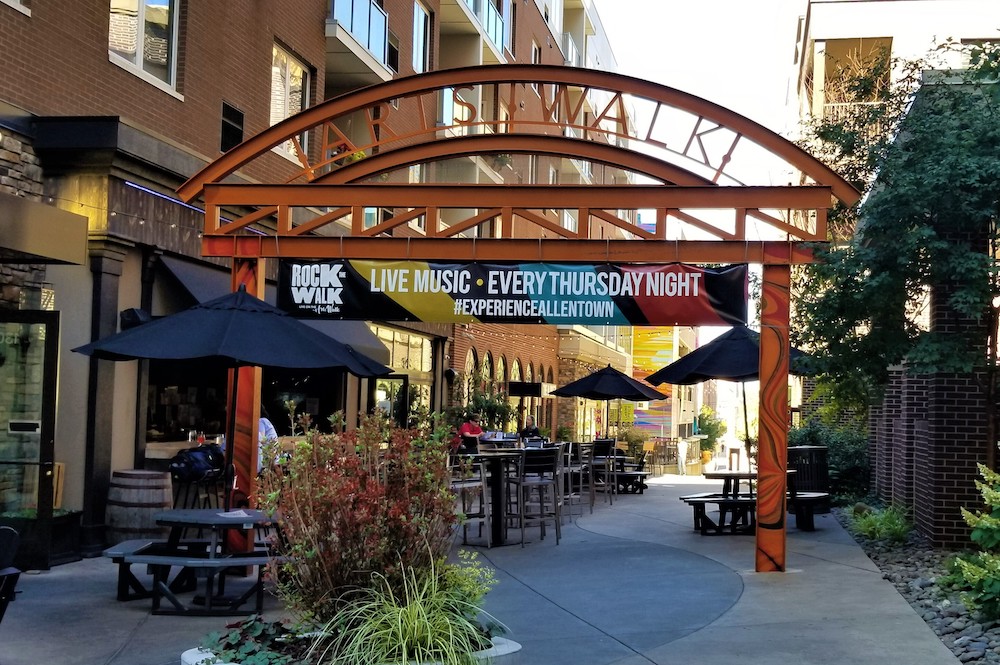 Khanisa's will fill space previously occupied by original market tenant Batch Microcreamery, which closed Aug. 31 as the owners "prepare for some new opportunities ahead."
Batch continues to operate its two other locations at Shepherd Hills Golf Club in Lower Macungie Township and Trolley Barn Public Market in Quakertown, Bucks County.
The Loaded Plantain, specializing in loaded fried plantains, has a tentative opening date of Sept. 29, owner Kofi Armah said.
The business is a sister eatery of Coal Winery & Kitchen, a contemporary West African fusion restaurant specializing in Ghanaian cuisine, which temporarily closed in mid-June on West Broad Street in Bethlehem as Armah searches for a new location for the business.
The Loaded Plantain will offer a mix of Africa, Caribbean and Latin American cuisines, including empanadas, tacos featuring grain-free tortillas and loaded plantain bowls (mild or sweet and spicy plantains), Armah said.
Other menu highlights will include noodle stir-fry dishes, local beer and custom wine made by Coal.
"It's going to be an eclectic menu centered around building your own bowls," Armah said. "Customers will pick their own base – rice, plantains, quinoa or lettuce, and then add toppings like steak pulled pork, chicken, shrimp, along with other toppings like corn, pineapple and vegetables."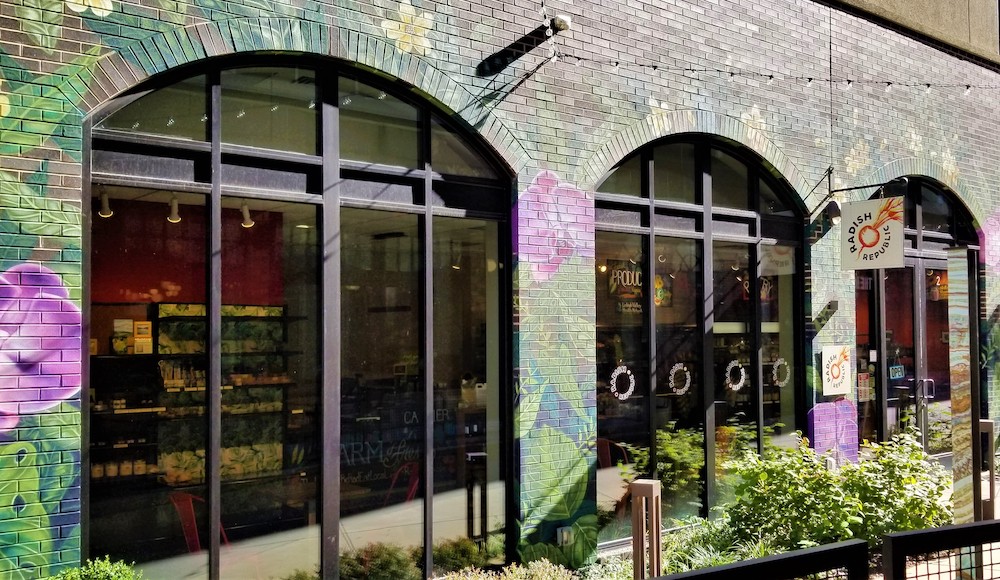 Across from the Downtown Allentown Market, Radish Republic will close at the end of September after three years of business, the grocery store announced on its Facebook page.
The store, occupying an 1,800-square-foot space previously occupied by Roey's Paintbox, offers everyday essentials such as produce, meat, dairy products, frozen foods and by-the-pound bulk items such as flour, grains and beans. It also sells drinks, soups and grab-and-go options such as salads, sandwiches and fruit.
"We want to thank our RAD customers and everyone involved however big or small," the online announcement reads. "We are grateful for this excellent learning experience and opportunity for personal and professional growth."
Husband and wife owners Steve and Nicole Shelly source most of Radish Republic's items locally, partnering with dozens of Lehigh Valley farms and producers.
Customers can stop by the store or order online for pickup 11 a.m. to 7 p.m. daily until Sept. 30.
"Steve and I have decided it is time for a change," Nicole Shelly said in a written statement. "As a result, we will close our grocery store at the end of September. We'd like to thank our loyal customers who became friends."
A new tenant has not yet signed on to the space, according to City Center Investment Corp., which owns the building.
"I know our residents will miss Steve and Nicole and their friendly market, but we wish them all the best in their new path," said Jill Wheeler, City Center's vice president of sales and marketing.
The ArtsWalk, between Sixth and Seventh streets, has seen much change since it debuted in 2015.
Women's shoe store 7th & Sole was the original occupant of the Radish Republic space, two full-service eateries – Shula's Steak House and Queen City BBQ – preceded Blended by Bru Daddy's, and women's fashion retailers Sage and Aquarius were the predecessors to the Downtown Allentown Market.
The 12,000-square-foot market, which opened in September 2019, has also seen businesses come and go over its three years.
Of its nine food and beverage vendors, only two – Zahra and Tavola – are original tenants.
---