Allentown's Amanda Seyfried wins first Emmy
Written by John Moser on September 13, 2022
Allentown's Amanda Seyfried wins first Emmy
By WLVR Staff
September 13, 2022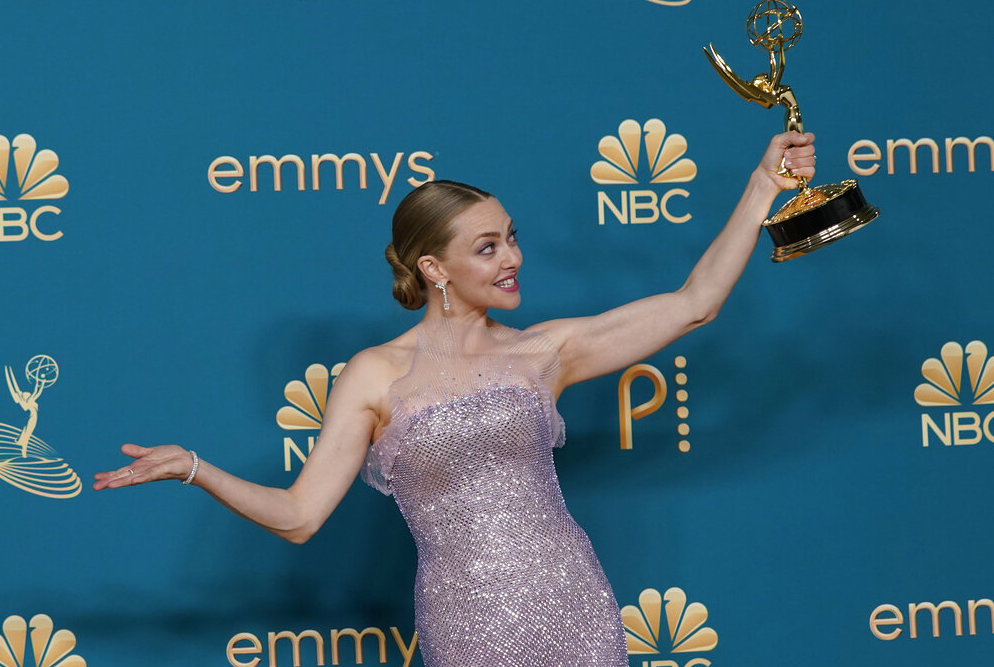 ALLENTOWN, Pa. – Allentown's Amanda Seyfried took home her first Emmy Award on Monday night for her leading role in the Hulu series "The Dropout."
The show chronicles the rise and fall of disgraced Theranos entrepreneur Elizabeth Holmes, whom Seyfried portrays in the show.
Seyfried won the award for Outstanding Lead Actress in a Limited or Anthology Series or Movie In the 74th Primetime Emmy Awards over other nominees, including Lily James' performance in "Pam & Tommy" and Julia Garner's performance in "Inventing Anna."
Seyfried grew up in Allentown and graduated from William Allen High School in 2003 before taking on major roles in films including "Mamma Mia," "Mean Girls," "Dear John" and "Les Miserables." According to film database iMDB, she missed 70 school days during her senior year because of acting commitments.
In an emotional acceptance speech Monday, Seyfried thanked her coworkers on the series and her family, saying working on the series was the best time of her life.
"I think we want to believe in something great and I think we all delude ourselves to a percentage because – why not? We want to believe in something that seems like it could change the world," Seyfried said in a backstage interview after winning the Emmy.
"So of course when it comes to Elizabeth Holmes in "The Dropout," I understood why she had such power and how she misused her power and why she is where she is.
"So much pride for being able to create something that felt poignant and, I don't know, fun!"
Seyfried was nominated for an Oscar for Best Performance by an Actress in a Supporting Role for Marion Davies in the film "Mank" in 2021.
---