B Braun holds ribbon-cutting for Allentown-area expansion as lawsuit looms
Written by John Moser on September 22, 2022
B Braun holds ribbon-cutting for Allentown-area expansion as lawsuit looms
By Julian Abraham
September 22, 2022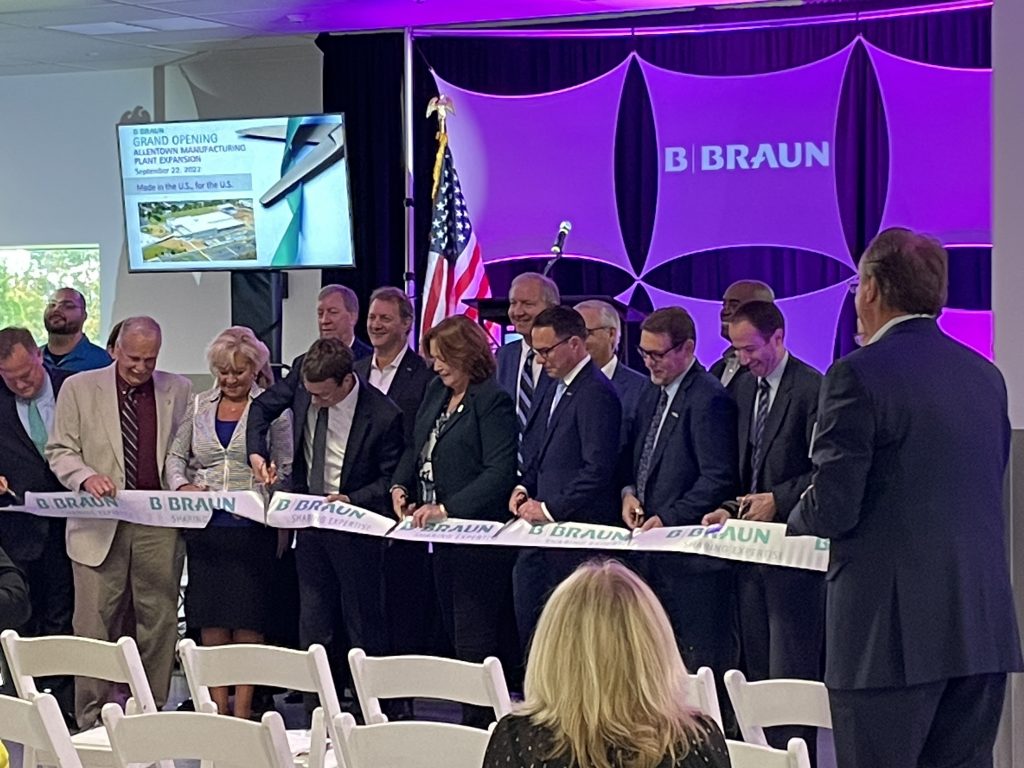 HANOVER TWP., Pa. — B. Braun, the German medical and pharmaceutical device company with locations throughout the Lehigh Valley, on Thursday announced an expansion of its township factory.
On an overcast afternoon outside its Marcon Boulevard plant, there were balloon sculptures for the grand opening. Inside, purple LED lights lit up a branded stage while state lawmakers and members of the business community expressed well wishes and gratitude.
"We have a long history here of manufacturing and producing life-saving medical devices here," B. Braun CEO Jean-Claude Dubacher said.
Dubacher said he is a big fan of the Lehigh Valley and is excited to expand the factory in the Allentown area.
"We have very hardworking people here and we can make a big difference, not only for patients, but for employees and the community, so we are very glad," Dubacher said.
The expansion will feature 310,000 square feet of space, with robots using artificial intelligence to stack and sort pharmaceutical devices and parts during manufacturing. One employee joked the technology was similar to the Roomba vacuum cleaner.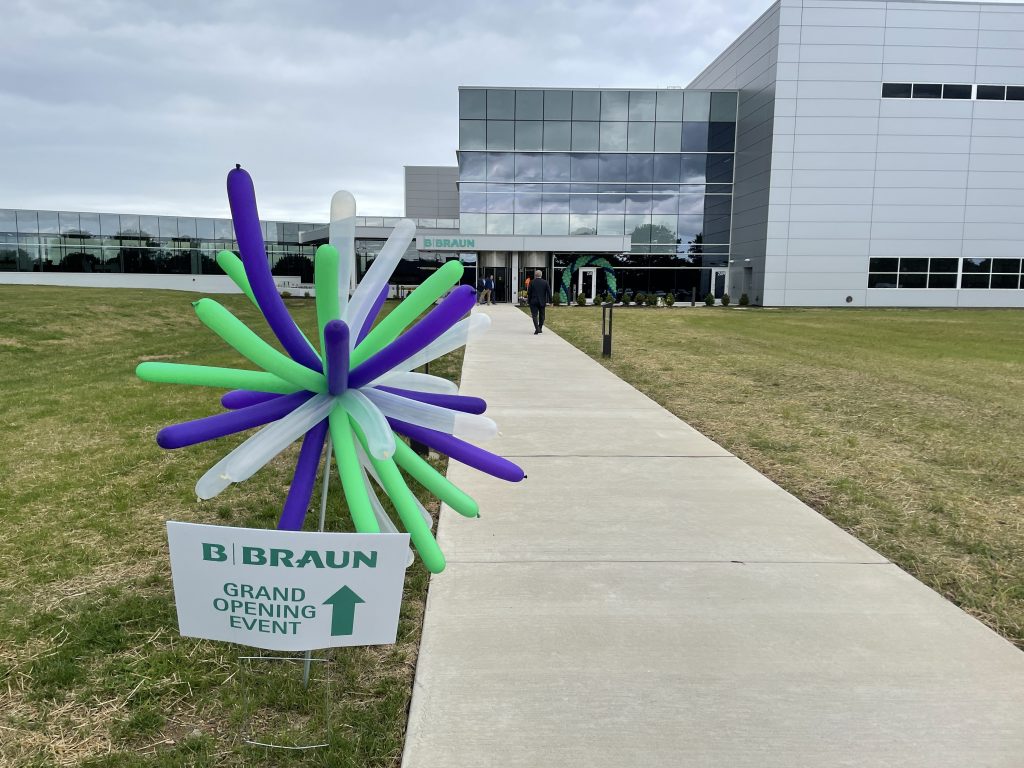 Apprenticeships
Department of Community and Economic Development (DCED) Deputy Secretary of Technology and Innovation Steve D'Ettorre was in attendance to celebrate the expansion. Gov. Tom Wolf's administration is highlighting registered apprenticeship programs that companies like B. Braun provides.
DCED is touting a $36,000 grant given to B. Braun in 2018 to expand opportunities for training.
"Manufacturing remains one of the commonwealth's key industries," D' Ettore said in a statement. "Seeing companies like B. Braun continue to grow and strengthen their presence in Pennsylvania helps further solidify our standing as a great place for manufacturers looking to relocate or expand operations."
The multi-billion dollar company has collaborated with the Lehigh Valley Economic Development Corporation, Workforce Board Lehigh Valley, the PA Apprenticeship Office, and other major manufacturers in the region that include Crayola, OraSure, and Lutron, in establishing the Industrial Training & Education Consortium of the Lehigh Valley (iTEC).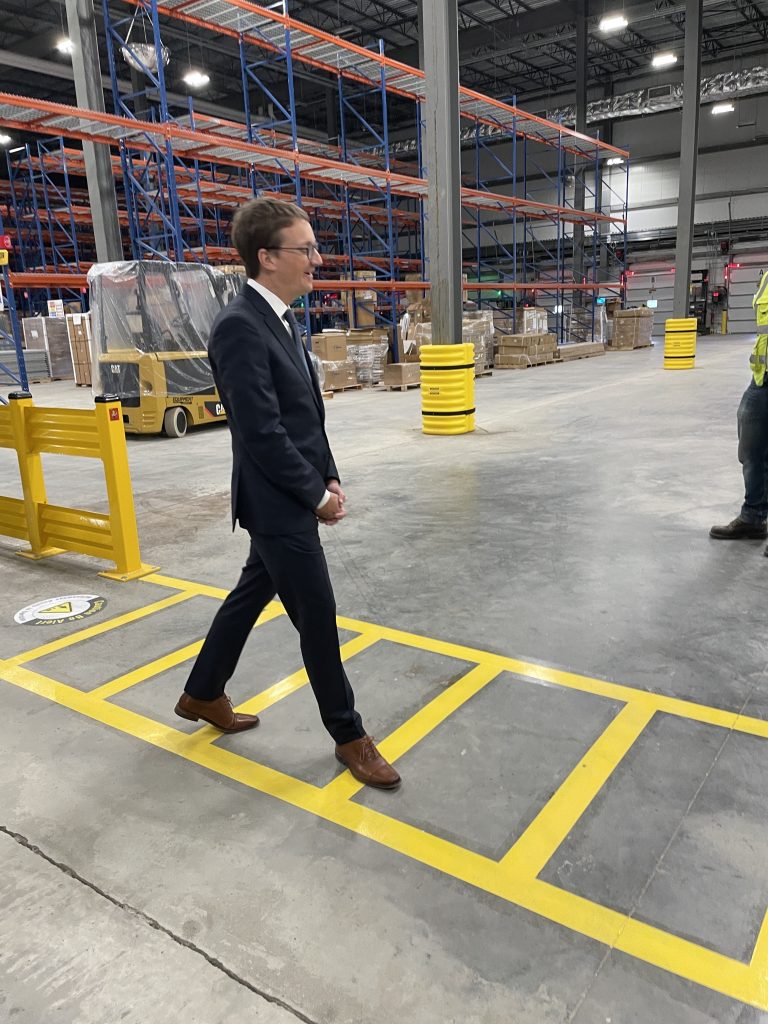 Lawsuit
Looming over the announcement of B. Braun's expansion is an ongoing lawsuit in which 35 people who worked at or live near the factory say it emits a chemical that causes cancer. The chemical in question: Ethylene Oxide — also known as EtO – has been determined by the EPA to contribute to cancer. B. Braun does use it in its Allentown factory, but its emissions are within state regulations, and, according to a state document, it has cut its emissions significantly in 2020.
Dubacher wouldn't comment on legal matters – saying only that he was here to celebrate the opening of the plant's expansion.
In a statement to WLVR News, spokesman Allison Longenhagen said:
"B. Braun responsibly manufactures and delivers life-sustaining medical products to patients in need across the country. The safety of our operations in Allentown have been confirmed by an analysis by the PA Department of Health which concluded that there is 'no consistent pattern of cancer incidence rates' among people living near our facility compared to people living in other areas of Pennsylvania."
Tony Iannelli, president of the Lehigh Valley Chamber of Commerce, spoke in favor of B. Braun, alluding to the ongoing legal situation.
"I've got something on my mind," Ianelli said from the podium at the factory. "This is my company in the broad sense as president of the chamber, and I don't like when, in my mind, people try to draw or develop a negative premise.
"Their track record is unbelievable, and you have been so good to the Valley, not only in the amount of jobs that you've created, but the amount of people you've kept healthy and kept safe."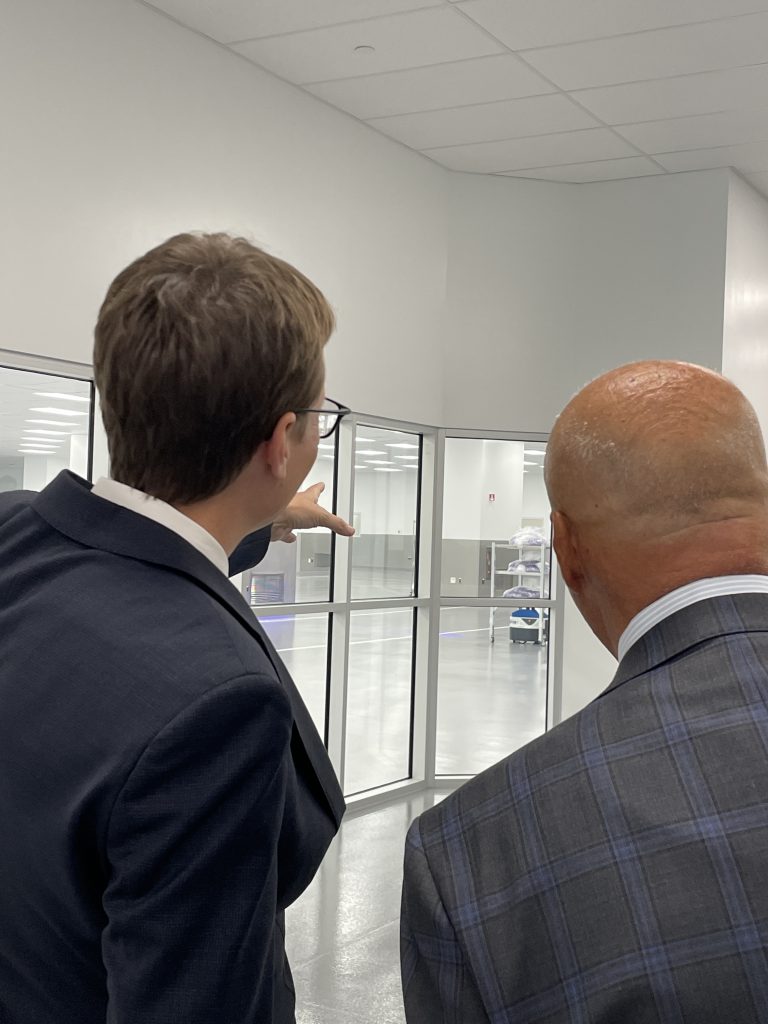 ---