Billy Graham Ministries event, with Christian rockers, coming to Allentown Fairgrounds
Written by John Moser on September 20, 2022
Billy Graham Ministries event, with Christian rockers, coming to Allentown Fairgrounds
By Olivia Marble
September 20, 2022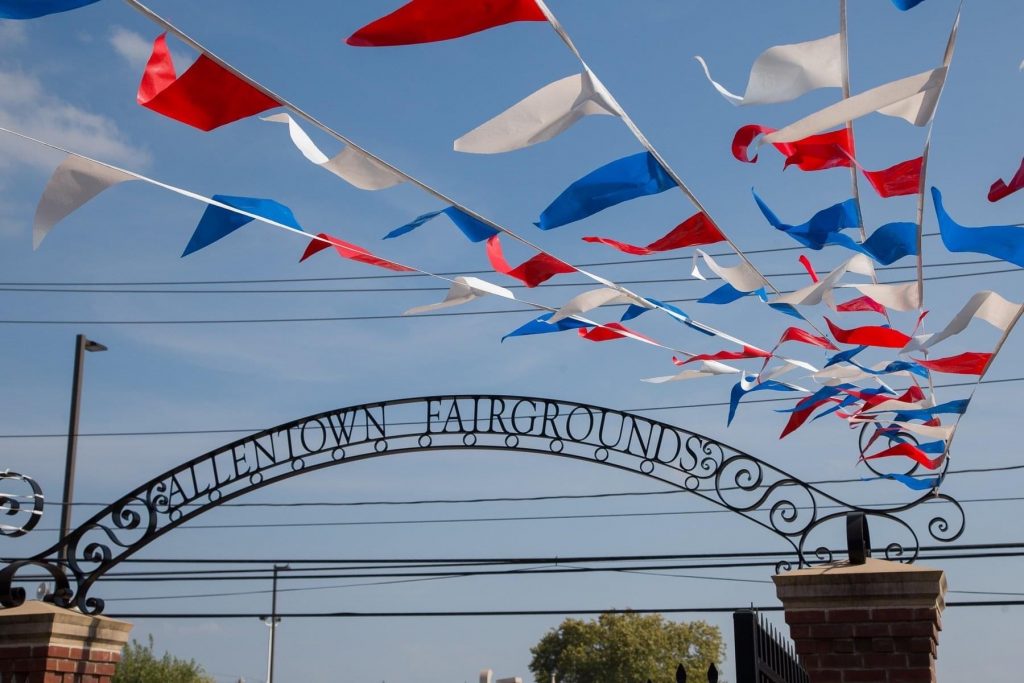 ALLENTOWN — Billy Graham's oldest son is coming to town.
Franklin Graham, the oldest son of the famed late evangelist Billy Graham, will speak at the Allentown Fairgrounds grandstand for his God Loves You tour on Saturday.
The free event also will feature three musical acts, including gold-record-selling Christian rock band Newsboys and artist Marcos Witt. The main event starts at 7 p.m., and the music at 6:30.
It will kick off a six-city tour that also will visit Ohio, Michigan and Wisconsin before concluding in Minnesota on Oct. 2.
Graham, who is president of Billy Graham Evangelistic Association, has never been to Allentown, but he said he chose to hold the opening night of the five-state tour here because it is the backbone of the country.
"I believe this is where our nation's backbone of hard work, grit and determination lies, but so many people in our country are struggling," Graham said in a news release. "They're looking for hope, peace, and purpose in their lives.
"We're coming to remind everyone there is Good News! God loves us, and He sent His Son Jesus Christ to earth to save us from our sins."
Award-winning music acts
Steve Rhoads, vice president of Billy Graham Evangelistic Association, said he doesn't know how many people will attend, since no tickets are needed, but said he expects the 10,000-capacity venue will be crowded.
The event will have real-time Spanish translation services through attendees' phones.
All of the musical acts are award-winning, according to the news release for the event.
Newsboys have received four Grammy nominations and two American Music Award nominations.
The group had six gold albums from 1994-2011, and five of its albums and 12 of its singles have topped the Christian charts. Its 2016 album "Love Riot" even crossed over to top the Rock Albums chart.
Marcos Witt has received five Latin Grammys and two Billboard awards. The third performer, musician Dennis Agajanian, has been named Christian Country Music Association's "Musician Of The Year" several times.
Some controversy elsewhere
According to reports, Graham's God Loves You tour ran into some controversy in the UK.
The First Minister of Wales said he regretted that Graham spoke at a government-owned conference center because Graham has said he believes gay marriage is a sin. Liverpool's mayor called for the removal of bus advertisements for the event, calling him a "hate preacher" for his views on homosexuality and Islam.
Asked about the U.K. responses, the ministry said in a statement, "We certainly respect the rights of others to disagree with us on matters of religious belief.
"It is disappointing, however, that public officials who are elected to represent their entire community would describe the traditional views of Christians as 'hate speech' and actually use their office to discriminate against them and interfere with the expression of their beliefs."
Rhodes said there has not been pushback to Saturday's event from anyone in Allentown.
The gathering will be an unusual non-fair event at the grandstand, which years ago frequently held non-fair concerts and other events.
Billy Graham was known for evangelical crusades that filled stadiums for six decades before he retired in 2005. He died in 2018 at age 99.
Franklin Graham became chief executive officer of the ministries in 2000.
---