Coroner: Injuries prevent ID confirmation of plane crash victim
Written by John Moser on September 29, 2022
Coroner: Injuries prevent ID confirmation of plane crash victim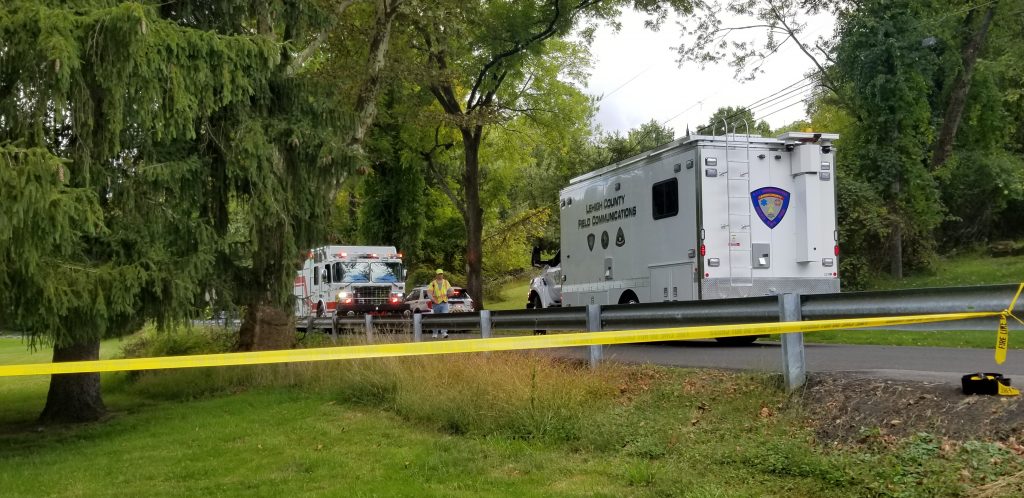 SALISBURY TWP., Pa. – The severity of a fatal plane crash on a Salisbury Township home's lawn Wednesday made visual confirmation of the victim's identity impossible, Lehigh County's coroner said. 
Coroner Daniel A. Buglio said the man was 49 years old, but following an autopsy Friday, the coroner's office will complete dental X-rays to confirm his identity.
Once positive identification is made and next-of-kin is contacted, the name of the decedent will be released, the coroner's office said.
Township police officers were dispatched about 1:40 p.m. to 1480 Keystone Road, a residential neighborhood along the Little Lehigh Creek just south of the Li'l-Le-Hi Trout Nursery, for a report of a small plane into a home, Cpl. Kevin Kress said at the scene.
The site is near Salisbury Middle School and Lehigh Country Club.
When officers arrived, they found that the plane was on the ground near the house, and there was no damage to the home.
In addition to the 49-year-old man, who was pronounced dead inside the aircraft at 2:39 p.m. Wednesday, officers located another person on the ground, who immediately was transported to Lehigh Valley Hospital-Cedar Crest.
The crash site is about two miles southwest of Allentown's Queen City Airport.
Colin Riccobon, spokesman for Lehigh-Northampton Airport Authority, said the single-engine aircraft took off from Queen City Airport in Allentown early Wednesday afternoon, but had no further comment.
The Salisbury Township Police Department and Lehigh County Coroner's Office were assisted by several other local agencies, including Emmaus Police Department, Emmaus Fire Department, Pennsylvania State Police, Allentown Police Department, Western Salisbury Fire Department and South Whitehall Township Fire Department.
In addition to the coroner's office, the death is being investigated by the Salisbury Township Police Department, with assistance from the Federal Aviation Administration and National Transportation Safety Board.
---