Dieruff High School staffer dies after being struck by car outside school
Written by Jim Deegan on September 7, 2022
Dieruff High School staffer dies after being struck by car outside school
By Jim Deegan
September 7, 2022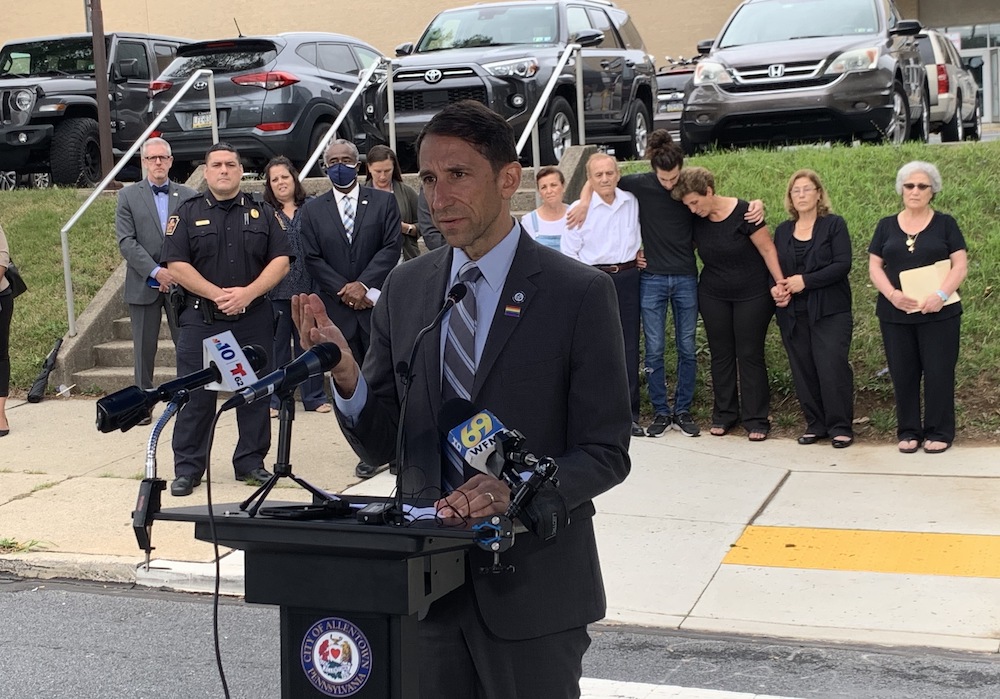 ALLENTOWN, Pa. — A 25-year-old paraprofessional at Dieruff High School died Tuesday after she was struck by a car before the school day started, authorities said.
Angela Yowakim was struck at 6:42 a.m. at North Irving Street and Andre Reed Way, according to the Lehigh County Coroner's Office. She died at 4:08 p.m. at St. Luke's University Hospital in Fountain Hill.
Coroner Daniel Buglio said Yowakim died of multiple blunt force injuries and he ruled the death an accident.
During a news conference Wednesday morning, authorities identified Yowakim as a paraprofessional — someone who supports teachers in the classroom. She was also a 2015 graduate of Dieruff High.
Allentown police, Mayor Matt Tuerk and Allentown schools Superintendent John Stanford attended the briefing held outside the school on Irving Street.
Stanford described Yowakim as a dedicated educator. Her parents, family and school staffers stood behind the superintendent as he spoke.
"She loved Dieruff High School," Stanford said of Yowakim, who worked for the district since 2019.
"This is the very school that she loved and cared so deeply about, and returned to as a professional to assist other students like herself to be successful, as she was successful. We want the entire Yowakim family to know that we love you, and we are here to support you in any way we can as the ASD family."
Tuerk implored motorists to drive safely in school zones, especially now that schools are back in session.
"We see a lot of dangerous activity … When I see people tearing up and down Irving Street — that there's a lack of safety and lack of concern on part of drivers for the health and safety of our kids," Tuerk said.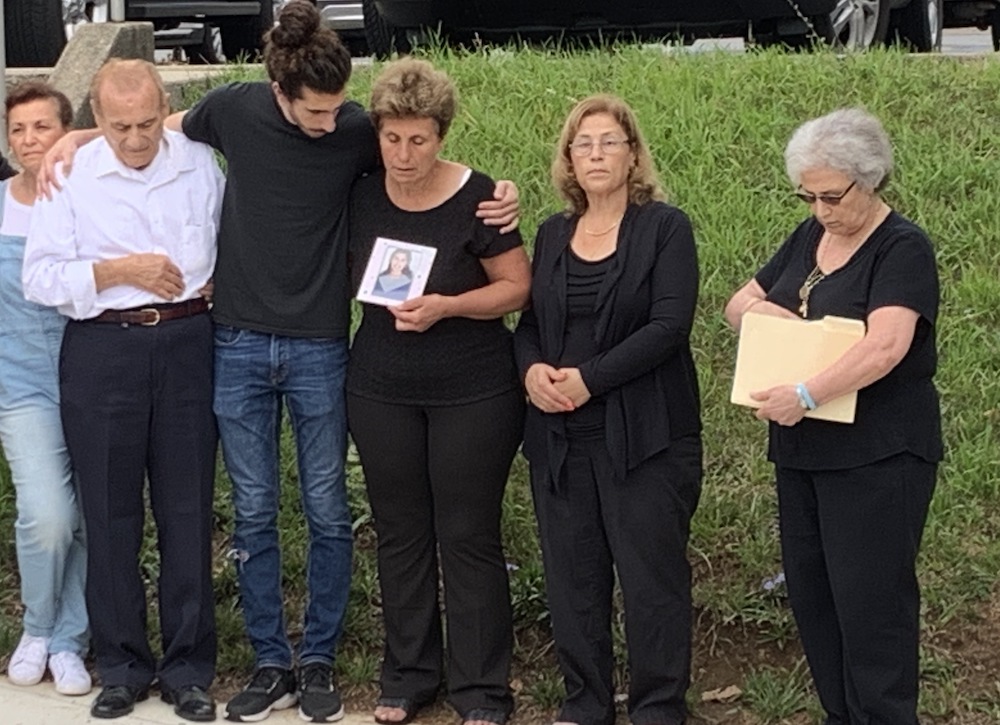 He said he was saddened by the loss of Yowakim, who lived in Allentown and whose family has roots in the city's Syrian-American community.
"Our community has felt trauma. It's a trauma of a life lost," Tuerk said. "There's also trauma with the daily grind of just trying to cross the street safely."
Allentown police and the Lehigh County District Attorney's Office are continuing an investigation. Police said they have identified the driver and no charges have been filed at this time. The driver remained on the scene after the crash, according to police.
Police Chief Charles Roca said motorists need to slow down; he said police will take action against traffic violations.
"I too have heard from frustrated residents about people choosing to speed, choosing to go through stop signs, choosing to go through red lights," Roca said. "Driving is a responsibility, not a right. … No one should have to worry about entering a crosswalk and making it from one side to the other."
Allentown police ask that anyone with information on the crash contact Sgt. Eric Stauffer at 610-437-7732 Ext. 2326, or the Allentown police non-emergency number at 610-437-7751.
Tips may also be submitted through the Tip411 app on the Allentown police website. Police say callers and tipsters may provide information anonymously.
The American Amarian Syrian Charity Society said condolences will be received Thursday night at St. George Orthodox Church in Allentown.
"We appreciate all the love and support that has been given," the society said in a Facebook post. "The family requests no home visitations at this time."
Reporter Sarah Mueller contributed to this report.
---