Don Juan Mex Grill owners to open Southern-inspired eatery in Easton
Written by John Moser on September 21, 2022
Don Juan Mex Grill owners to open Southern-inspired eatery in Easton
By Ryan Kneller
September 21, 2022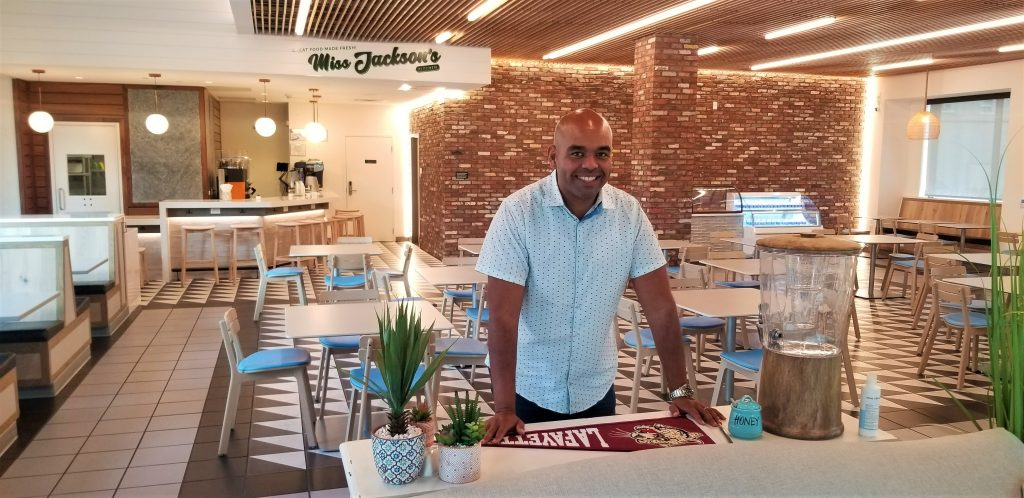 EASTON, Pa. — A pair of Lehigh Valley restaurateurs are expanding their tasty empire on Easton's College Hill.
Husband and wife Juan and Melanie Martinez, who own and operate five Don Juan Mex Grill locations in the Lehigh Valley, on Thursday plan to open an American eatery, Miss Jackson's Kitchen, at 201 McCartney St.
The fast-casual restaurant, with seating for about 70 customers, will operate on the ground floor of Lafayette College's McCartney Residences. It will fill the space left vacant by The Trolley Stop, a full-service diner that closed this summer after a year of business.
"Miss Jackson's is Southern-inspired," Juan Martinez said. "So we're going to have really delicious, home-style dishes with everything being made from scratch – our biscuits, our sauces and even our desserts, like chocolate chip cookies and Key Lime pie. Everything will be made with high-end, premium ingredients."
Martinez, who was born and raised in the Dominican Republic, said he took inspiration from the home-style cooking of his Aunt Jacquelina.
He said he wants his new restaurant to be akin to those cherished family meals, where "love is spread through food."
"In my culture, there's always those aunts and other relatives who invite you over for dinner, and they're cooking is just out of this world," he said. "So, you get super excited going to their house. That's how we want people to feel coming to Miss Jackson's."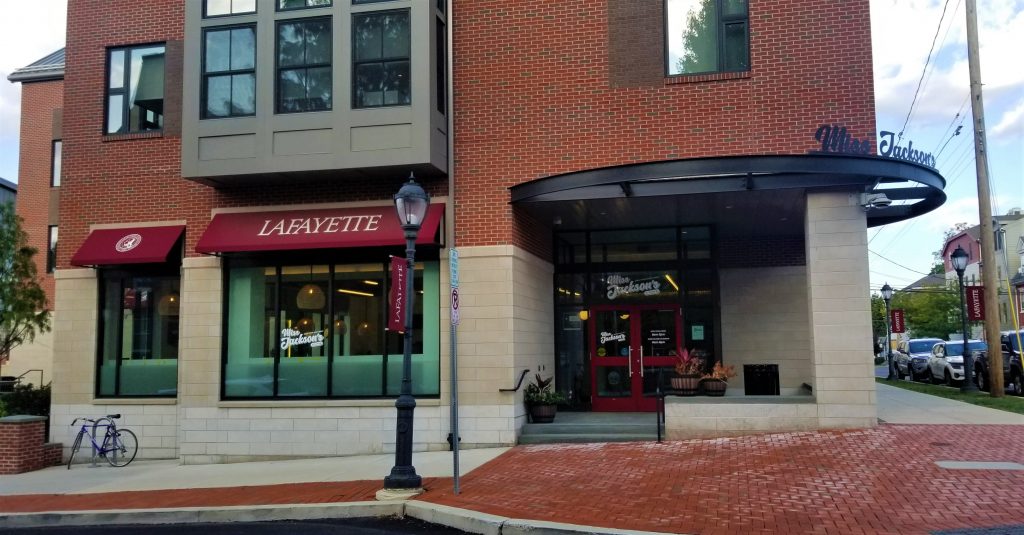 Martinez developed the menu after visiting and taking influences from several restaurants in the South, including popular spots in North Carolina, South Carolina, Louisiana and Florida, over the past six months.
Nearly two dozen breakfast items, available all day, will include fried chicken and waffles, huevos rancheros, Southern eggs Benedict, bacon and cheddar omelettes and buttermilk pancakes (customizable with peaches and cream, strawberry Nutella and more).
"My personal favorite is the shrimp and grits," Martinez said. "It's old-fashioned, cheesy yellow grits with Southern shrimp. I also love our homemade biscuits and sausage gravy."
Other menu highlights will include small plates such as avocado salad, fried green tomatoes and grilled eggplant with extra virgin olive oil and sea salt; handhelds such as hot chicken and barbecue pulled pork sandwiches; acai bowls such as "Peanut Butter Lover" and "Almond Butter Crunch"; and healthy bowls such as peach and blueberry greens, crab and asparagus and Mediterranean.
Most bowls, sandwiches and breakfast items will be priced at $10 to $12, while small plates will range from $4 to $7.
Gluten-free and vegan items will be denoted as such on the menu.
"For the healthy bowls, customers can choose their base – organic greens, cauliflower rice or brown rice, dressing and various add-ons such as grilled salmon, chorizo and crabmeat," Martinez said.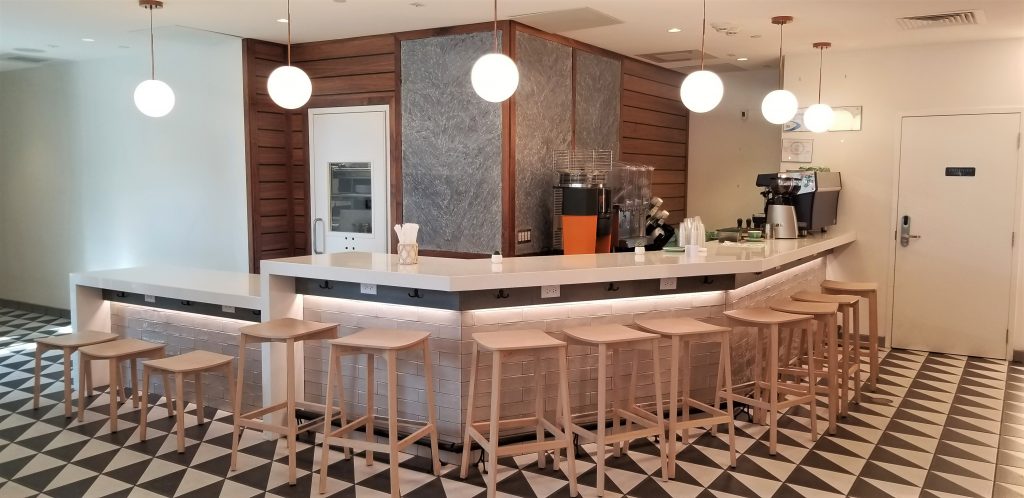 Miss Jackson's will feature two self-service ordering stations, letting customers choose what they want via touch-screen monitors.
Diners will be able to enjoy meals at booths, high-top counters, low-top tables with chairs and lounge areas with couches and other upholstered furniture.
A beverage counter in the back of the dining room will serve up freshly squeezed orange juice and lemonade, freshly brewed peach and hibiscus iced tea and specialty coffee drinks such as Americano, cappuccino and vanilla lattes.
"Our orange juice will be squeezed to order," Martinez said. "It doesn't get fresher than that."
The Martinezes opened their first fast-casual restaurant, Don Juan Mex Grill, in Easton in 2011 and expanded the brand over the past 10 years to include five locations throughout the Lehigh Valley.
Their newest Don Juan, offering Latin-inspired cuisine such as tacos, burritos and nachos, opened in 2020 at the base of Easton's College Hill.
The couple also has been developing Melly Mel's Chicken, a fast-casual restaurant specializing in chicken offerings such as sandwiches, wraps and salads.
They originally planned to open Melly Mel's at a former Pizza Hut building on Chestnut Street in Emmaus. However, several upgrades – including a proposed drive-thru – came in over budget, Martinez said.
The Martinezes now are searching for a new Lehigh Valley location to open Melly Mel's.
Miss Jackson's, offering free Wi-Fi, will operate 8 a.m. to 8 p.m. daily when Lafayette College is in session and 8 a.m. to 2 p.m. daily when students are on break. Info: 484-866-7504.
---