Five years after fatal hit-and-run, family opens Allentown cafe in memory of loved one
Written by John Moser on September 20, 2022
Five years after fatal hit-and-run, family opens Allentown cafe in memory of loved one
By Ryan Kneller
September 20, 2022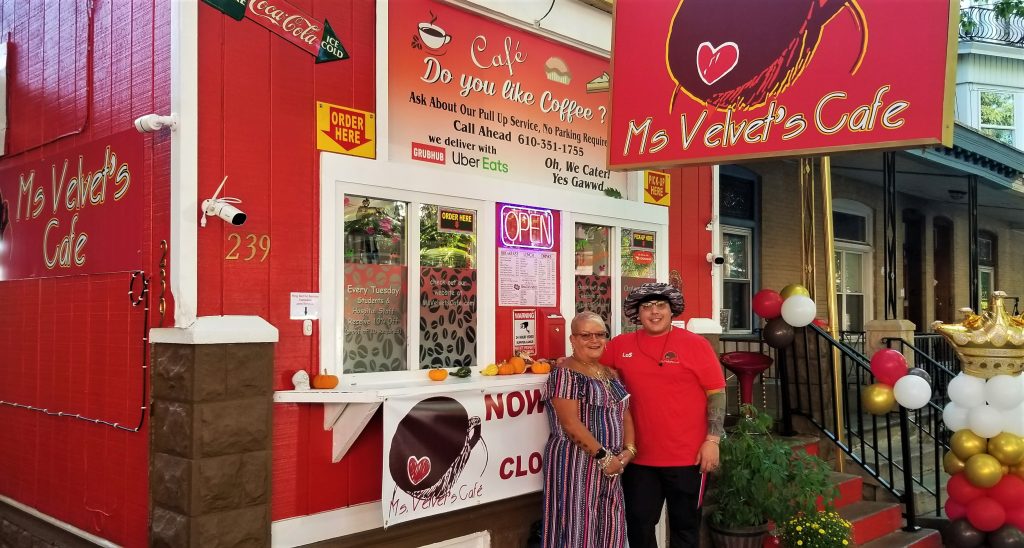 ALLENTOWN, Pa. – A family is turning heartbreak into an uplifting business venture in downtown Allentown.
Carlos Marrero, with help from his mother, Iris Gonzalez, on Tuesday cut the ribbon for his new walk-up eatery, Ms. Velvet's Café, at 239 N. Fourth St.
The breakfast and lunch spot is named in memory of his late sister, Ruby Marrero, who died as a result of a hit-and-run accident a few blocks away from the eatery in 2017. Ruby would've been 38 years old on Sept. 21.
"One of the most important people that are supposed to be here is not here with me today, but I know she is," Carlos said during the grand opening celebration. "This is an emotional day, but also an exciting day because I'm still able to continue my sister's legacy."
Because of Ruby's red hair, her family gave her nicknames including Ruby Red, Strawberry Shortcake and, Carlos' favorite, Ms. Velvet.
At the new cafe, which is less than a block from Central Catholic High School and St. Luke's Hospital-Sacred Heart Campus, Marrero is looking to cook up fresh food while keeping Ruby's memory alive.
"Ruby was the complete balance of me, complete opposite," Marrero said. "She was so much more sincere and sweet. She loved children. She was in church. She was definitely a family person. She loved animals. And we always had a dream of getting our own little kitchen, our own little café."
Ms. Velvet's, featuring a couple of outdoor tables, serves breakfast favorites such as egg, meat and cheese sandwiches (on bread, bagel or Kaiser or Portuguese roll) and spinach egg white omelets; lunch options such as BLT clubs and chicken or tuna salad sandwiches (also available as wraps); and snacks/sides such as soft pretzels, side salads and rotating soups.
Most sandwiches are priced $4 to $8, and customers also can order combos ($4-$10), which include a hot beverage (breakfast) or can of soda and chips (lunch).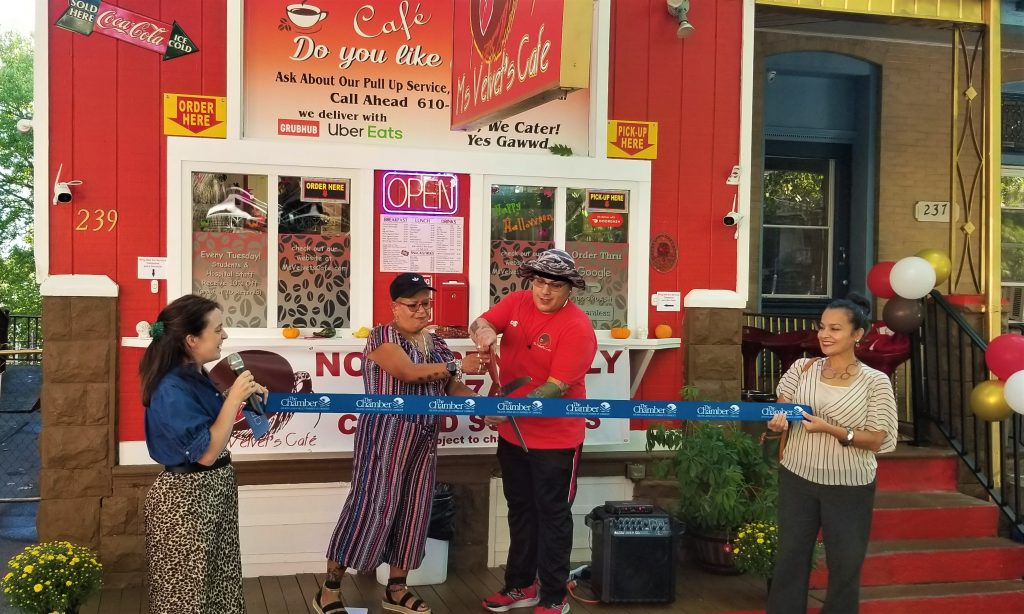 Popular picks in the business' first few weeks include bacon, egg and cheese on Kaiser rolls, home fries and morir soñando, which Marrero described as "orange dreamsicle [juice]."
"We are so excited to have this establishment in the city of Allentown and here next to our hospital, our school," said Liz Martin, senior vice president of Allentown Initiatives for the Greater Lehigh Valley Chamber of Commerce.
"This is a perfect placement. I'm a Central Catholic grad, and I know that I would've been here every day if this was here."
Ms. Velvet's is a dream fulfilled for Carlos Marrero, who for many years wished to own his own cafe after more than two decades in the food service industry.
He previously managed other Lehigh Valley eateries, including New York Gyro in Allentown, several McDonald's and Dunkin' outposts and the former Bacon Bagels that operated at the Ms. Velvet's site.
Marrero opened Ms. Velvet's with help from Bethlehem's Rising Tide Community Loan Fund, a nonprofit subsidiary of Community Action Lehigh Valley that provides one-on-one business counseling, mirco-loans, technical resources and other assistance to business owners where resources and opportunity for growth are limited.
The cafe is open 7 a.m. to 1 p.m. Monday through Saturday and offers a 10% discount to students and hospital staff on Tuesdays.
Online ordering is available through Grubhub, DoorDash and Uber Eats. Info: 610-351-1755; msvelvetscafe.com.
---