Former Forks Diner finding new life as auto repair shop
Written by John Moser on September 28, 2022
Former Forks Diner finding new life as auto repair shop
By Ryan Kneller
September 28, 2022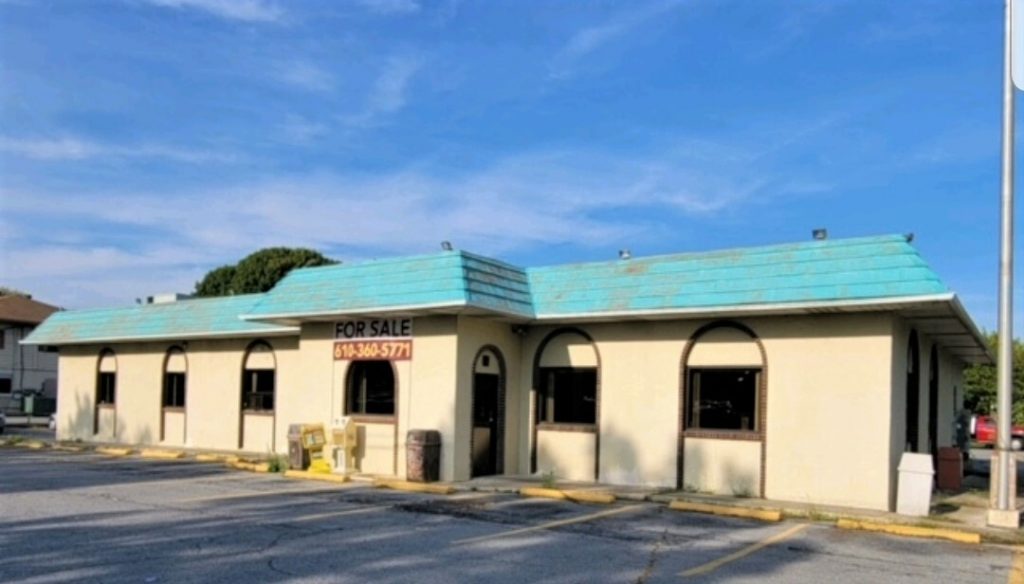 FORKS TWP., Pa. – A long-time spot for scrambled eggs, seafood platters and other fresh eats will switch to dishing out state inspections, suspension repair and other auto services in 2023.
The former Forks Diner, at 3315 Sullivan Trail, which closed in the past few years, recently was purchased by best friends Dave Fiore and Sherief Elsamra for use as a second location of their full-service automotive maintenance and repair business.
The duo opened their first auto shop, Wrenchtec, in September 2018 at 20 E. Lawn Road in Upper Nazareth Township. Their new location will be known as Your Mechanic PA, LLC.
"You will be able to get the same products and services serviced by the same great crew," Fiore said. "I'm already training the new crew in the Nazareth location for the new location. So our culture – what we do and how we do it – will all be the same."
Over the past four years, Fiore and Elsamra have found success in Upper Nazareth, and were searching for a suitable venue to grow their operation in the Lehigh Valley.
The pair zeroed in on the Easton area, as Fiore had enjoyable experiences while working at Palmer businesses, including Deichman-Walker Chevrolet and Jeff's Automotive, from 1997 through 2018.
"I'm very familiar with Palmer, Easton and Forks," Fiore said. "So I was specifically looking in that area to expand because it's prominent, it's growing and it has a great demographic and school district. I just think it's on the up and up."
Replicating the Upper Nazareth shop's services
The Forks location is expected to welcome customers in spring, with the partners aiming to open it by May 1, Fiore said.
It will replicate the Upper Nazareth shop's services, which include brake repair, diagnostics, oil changes, wheel alignment, heating and air conditioning service, engine and transmission replacement, state inspections and emissions testing, and various maintenance services (timing belts , tune ups, fluid services and filter replacements).
Wrenchtek also offers a two-year/24,000-mile warranty on most repairs and a financing program for larger repairs of $199 or more through Synchrony Financial.
Other service highlights include complimentary refreshments and WiFi, a "TEC" Bar with charging stations, local shuttle service and a loaner car program.
"At Wrenchtec it's our goal to ensure your complete satisfaction," a message on the business' website reads. "Our staff and ownership value our clients as part of our family. Each and every one of you allow us to do what what we love."
Lehigh Financial Group LLC in Allentown arranged more than $1 million for the partners to acquire the Forks property and convert it into a second shop.
The new facility will feature six bays, two more than the Upper Nazareth location.
"We're doing a complete gut of the building," Fiore said. "There will be six bays with six individual doors, a nice waiting room and a break room."
---