Gov. Wolf's plan to pardon minor marijuana convictions could affect many in Lehigh Valley
Written by John Moser on September 2, 2022
Gov. Wolf's plan to pardon minor marijuana convictions could affect many in Lehigh Valley
By Hayden Mitman
September 2, 2022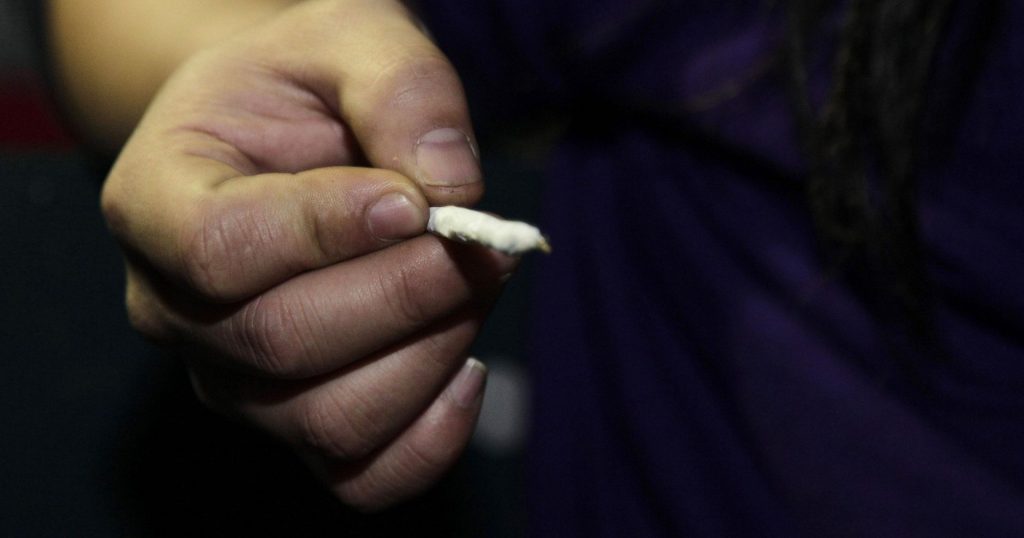 ALLENTOWN, Pa. – Gov. Tom Wolf this week unveiled a plan to provide pardons for people who have been convicted of minor, non-violent marijuana crimes.
Wolf on Wednesday announced the program, which has begun taking online applications and will continue to through the end of September.
Potentially thousands of Pennsylvanians could qualify.
In the Lehigh Valley alone, Joseph Welsh, executive director of the Lehigh Valley Justice Institute, said his office found that as many as 16% of all cases in Lehigh and Northampton county courts from 2017 through March of last year involved marijuana possession.
And, Welsh said, a non-violent marijuana conviction can hang over someone's head for years.
"The consequences of any criminal conviction are just potentially devastating to an individual," he said.
It's not just in the job market either, Welsh said. He noted that people can have trouble getting affordable housing because of a non-violent marijuana conviction.
Lifelong effects
Jeff Riedy, executive director of Lehigh Valley NORML, a marijuana legislation advocacy group, agreed, saying a conviction can affect nearly every aspect of someone's life.
"If you have a marijuana conviction you can be denied the ability to vote," Riedy said. "You can be denied all government funds, including any government relief for student aid. You cannot serve in the military. You can be denied child custody because you have a conviction for a simple marijuana possession."
In a statement announcing the program, Wolf said it's intended to help people who have been stymied by a non-violent marijuana conviction.
"This pardon project has the potential to open the door for thousands of Pennsylvanians – the college grad looking to start their career, the grandparent who's been wanting to chaperone a field trip, or any Pennsylvanian who's been told 'no' for much needed assistance. Now's your chance," the governor said.
Welsh said that, with New Jersey just across the river legalizing adult recreational use of the drug, it's time for Pennsylvania to take this step.
"I live in Easton. I could drive across the Northampton Street bridge to Jimmy's hot dog stand and stop by the apothecarium and get edibles or whatever to go with my hot dog," he said. "But then it would be a crime to bring that back to Easton. That's insane."
Previous efforts
Locally, in 2018, Bethlehem City Council passed an ordinance to decriminalize marijuana in the city. However, because the city encompasses two counties, Lehigh and Northampton, there was some contention.
Northampton County's district attorney at the time, John Morganelli, was willing to not interfere with the ordinance.
But Lehigh County District Attorney Jim Martin argued that the city's ordinance did not supersede state law.
"Any place where the state has preempted the field, city councils are without any power at all," Martin said in an interview with WLVR.
At the time, Martin ordered county officers to continue to enforce state laws concerning the drug.
The same thing happened when Allentown City Council tried to decriminalize marijuana.
Still concerns
Martin also expressed concerns with the new pardon plan, noting that many non-violent marijuana possession convictions also include charges of intent to deliver — meaning to sell — the drug.
And he said he's concerned pardons might not be thoroughly reviewed if there is a flood of applications through September.
"We do a rather exhaustive investigation before we respond to the [state] Board of Pardons, and we do that in any case when we hear they are going to consider a pardon," Martin said.
"That's not going to happen here, I'm sure, because it just isn't feasible or practical to carry out that kind of investigation if you have hundreds of cases that you have to review."
Through the new program, anyone convicted of non-violent marijuana possession is potentially eligible for a pardon, no matter how long ago it may have occurred.
The Board of Pardons will accept applications through Friday, September 30.
It's free to apply.
---