Hispanic Center Lehigh Valley announces new workforce development initiative
Written by John Moser on September 22, 2022
Hispanic Center Lehigh Valley announces new workforce development initiative
By Ryan Kneller
September 22, 2022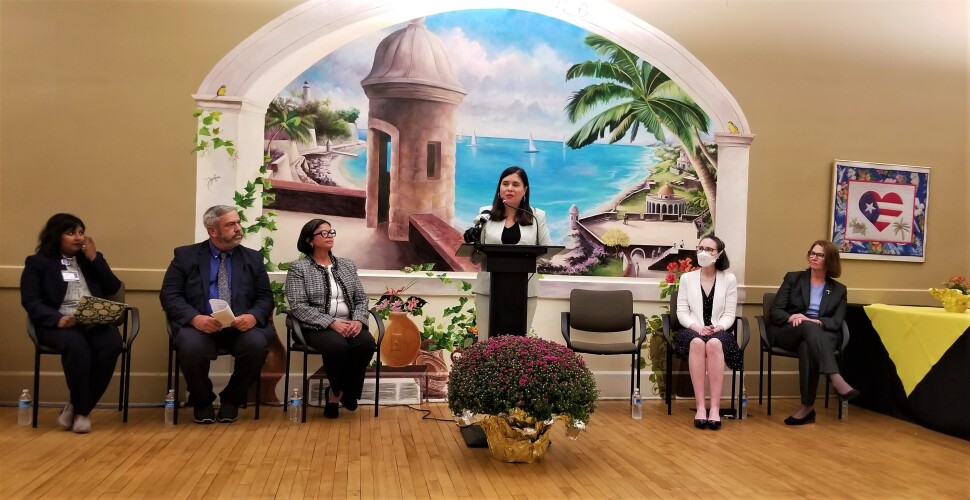 BETHLEHEM, Pa. – A new initiative focusing on workforce development and economic well-being for the Lehigh Valley's Hispanic community was announced Thursday by the Hispanic Center Lehigh Valley, state Sen. Pat Browne and community partners.
Convening at the Hispanic Center on Bethlehem's South Side, the group unveiled plans for a new Cultural and Linguistics Workforce Development Center that will have two locations – one in a renovated space at the Hispanic Center on East Fourth Street and another at St. Luke's Hospital-Sacred Heart Campus on West Chew Street in Allentown.
The bilingual program, expected to launch in January, will assist workers at every stage on their career path, according to Victoria Montero, executive director of the Hispanic Center.
"Through training for and employment access opportunities, this initiative will target low-income, minority individuals in the Lehigh Valley using a linguistically and culturally relevant approach aiming to improve equity and break the cycle of poverty," Montero said.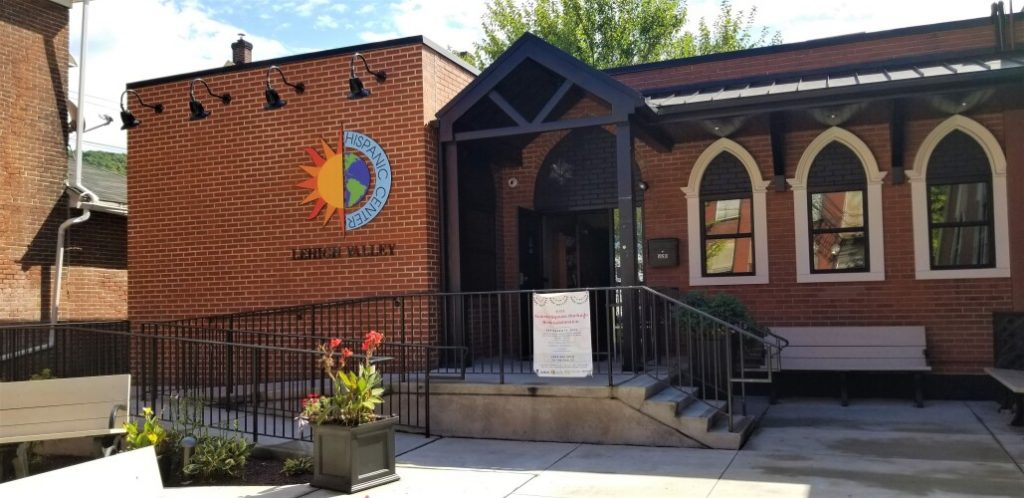 The program will have four components: education, helping participants advance in education by completing basic education programs, GED courses and English-as-second-language or ELS courses; skill-based training, providing participants with the opportunity to earn credentials in careers that are in demand in the Lehigh Valley; bilingual case management services, helping individuals determine their interests and connecting them to opportunities in the community; and employment services, providing participants with assistance regarding job applications, resume writing, interview preparation and soft skills such as work readiness, workplace communication and professionalism.
It will be carried out in partnership with The Literacy Center, Northampton Community College and St. Luke's Community Health.
"The Literacy Center looks forward to delivering our high-quality, innovative programming for this new workforce development center," said Jennifer Doyle, executive director of The Literacy Center.
"Programs to be offered at St. Luke's Sacred Heart Hospital include English as a Second Language, high school equivalency GED and job training."
"What the college will be providing is all different types of ESL and employability skills to get individuals' language skills up to par so that they can succeed in a number of different career workforce training programs," said Lauren Loeffler, Northampton Community College's vice president of workforce development and community education.
"Most of these training programs are fairly short-term – 12-20 weeks. So people can get educated quickly and get out there into the workforce, start earning a wonderful living and making a difference for all of our citizens."
St. Luke's has been invested in career development, mentoring and workforce development initiatives overall for more than two decades, according to Dr. Rajika Reed.
In fact, the health network's School-to-Work program, which provides educational and observational learning opportunities for English language learners in Bethlehem Area School District, recently celebrated its 25th year.
"We have learned a tremendous amount that we can apply to ensure success with this new initiative," Reed said.
To make the workforce development center a reality, state Sen. Pat Browne secured $450,000 in state funds in the $45.2 billion state budget for fiscal year 2022-23.
The money will be used to renovate facilities, hire bilingual personnel and for training and programming.
Browne noted that throughout generations, the Lehigh Valley has been defined by its diverse and productive workforce – "its most outstanding asset" – that allowed the area to be a key contributor to building and defending the nation.
"It is our collective responsibility to ensure that all the tools are in place to ensure the continuity of that indispensable legacy," he said.
Browne also noted that the Lehigh Valley community and economy flourish "when we invest in our people."
"This new community initiative has the potential to transform the lives of many people in the Lehigh Valley and provide new opportunities for families to realize their American dream," Browne said.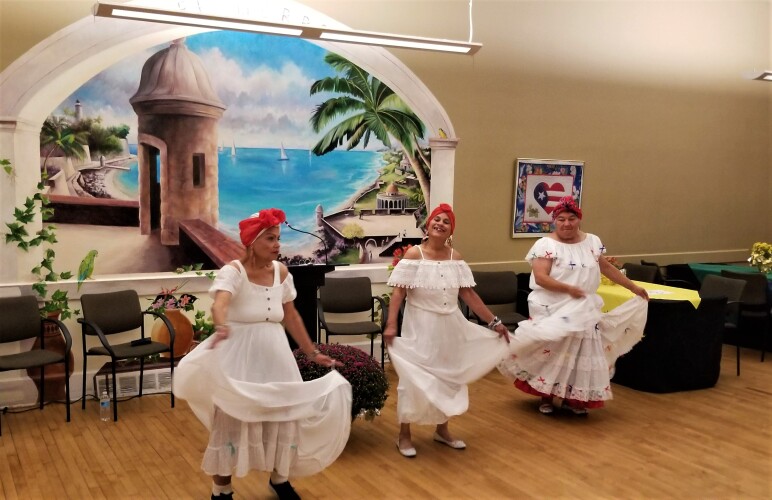 Thursday's announcement coincided with national Hispanic Heritage Month, which is celebrated from Sept. 15 to Oct. 15 in recognition of the achievements and contributions of Hispanic American champions who have inspired others to achieve success.
The Hispanic Center, founded in 1968 as the Council of Spanish Speaking Organizations of the Lehigh Valley Inc., has a mission to improve the quality of lives of families (Hispanic and non-Hispanic) by empowering them to become more self-sufficient, while promoting an intercultural understanding in the Lehigh Valley.
It works to help low-income community members overcome obstacles accompanying poverty, with staff members helping individuals attain employment, learn English and access other community resources, such as locating affordable housing.
Olga Negron, board president of the Hispanic Center and a former Bethlehem City Council member, said she came to The Hispanic Center 25 years ago for support through its social services program. She said the organization helped connect her to local housing and job opportunities.
"The announcement today is a win not only for The Hispanic Center but for all our supporters, our community partners and most importantly, our clients," Negron said. "We are hopeful that the new partnership formed today will help us serve thousands of new clients over the coming years."
---