Hispanic Heritage Month kicks off in Bethlehem with heartwarming tributes
Written by John Moser on September 15, 2022
Hipanic Heritage Month kicks off in Bethlehem with heartwarming tributes
By Julian Abraham
September 15, 2022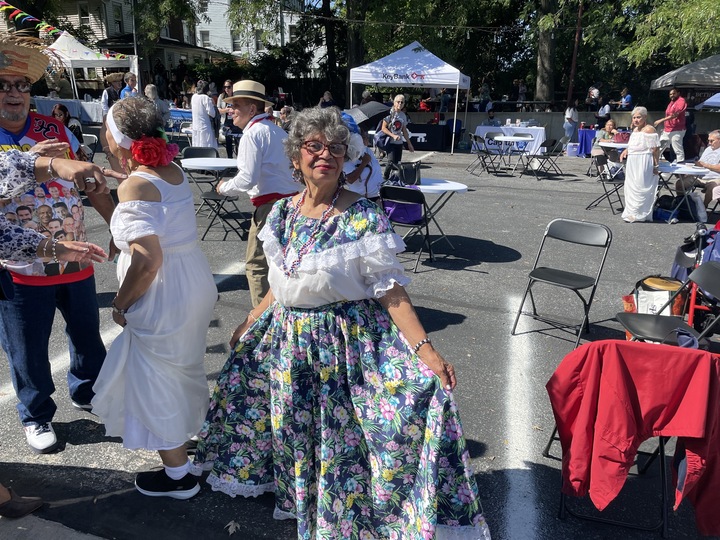 BETHLEHEM, Pa. — National Hispanic Heritage Month officially is underway across the world — and in the Lehigh Valley, where a kick-off event Thursday marked this year's celebration.
The ceremony was held outside Touchstone Theatre, where the weather cooperated as the sun lit up the vibrant event. Latin pop could be heard from down the block, and some brought their own musical instruments – maracas and conga drums – to play along.
One person dancing near the amateur musicians was Olga Negron, the first Latina councilwoman elected in Bethlehem. She has since left that post, and now organizes events – including this one – in her role as a community organizer with Hispanic Center Lehigh Valley.
"I think the media, with all due respect, no offense, has portrayed the worst of the Latino community," Negron said, pointing at the microphone with a smile and a laugh. "Even when you watch a movie, the Latinos are the bad guys, you know? And it's about time that changes, because many of us are incredible human beings."
During the interview, one of Negron's close friends, Margarita Gonzalez, came by and pleasantly interrupted, giving her a hug so tight it almost looked painful.
"This is the person you want to know. She was our councilwoman," Gonzalez said. "I'm sorry she's not now – but she's still out here with us in the trenches. She's helping us, guiding us, and encouraging us. We love Olga."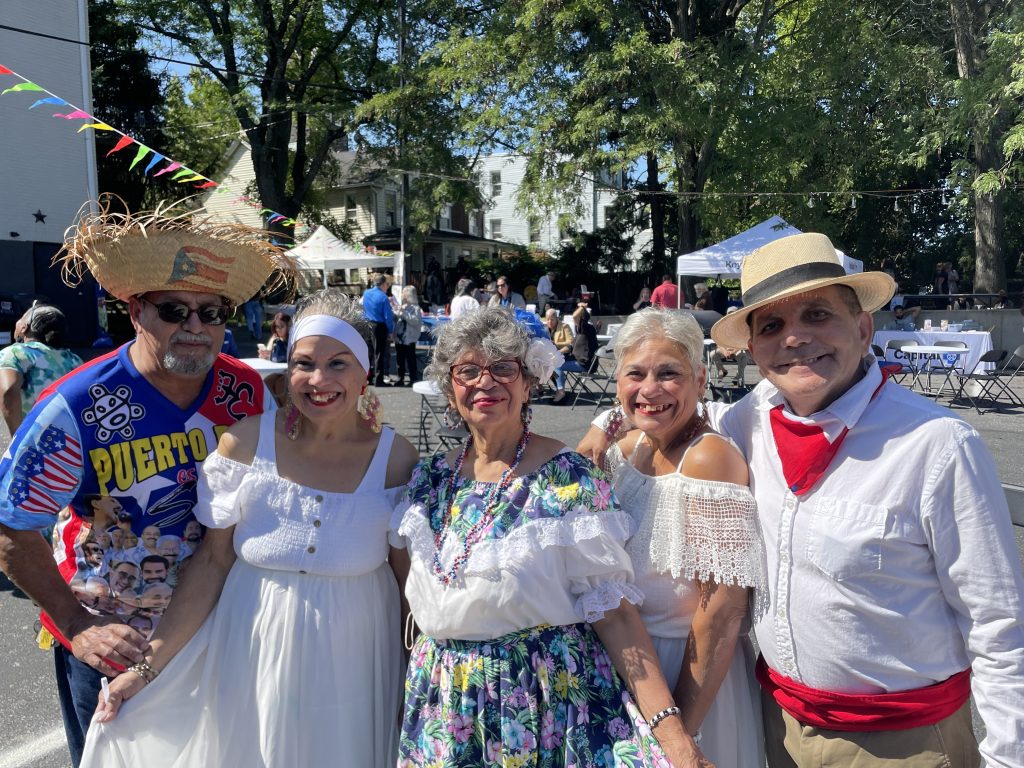 Unsung Heroes
Part of Thursday's ceremony was giving awards for unsung heroes in the local Hispanic community.
One award was given to a person well-known to many at the event, but who wasn't in attendance.
Presenting the award was Negron, whose smile vanished as she stood on the small stage and took the microphone at the podium. Holding back tears, Negron announced she was about to give the award to someone "very special, who is no longer with us."
She explained that the award was for Delia Rivera Diaz, who was one of the pillars of the community and especially important in Negron's life.
"She was my hero," Negron said. "If anybody appreciates what I do in the community – she had a lot to do with it."
Diaz died in 2021, and according to both her obituary and Negron's speech, her family has asked for people mourning her loss to perform random acts of kindness in her memory, and "be the change in the world you want to see."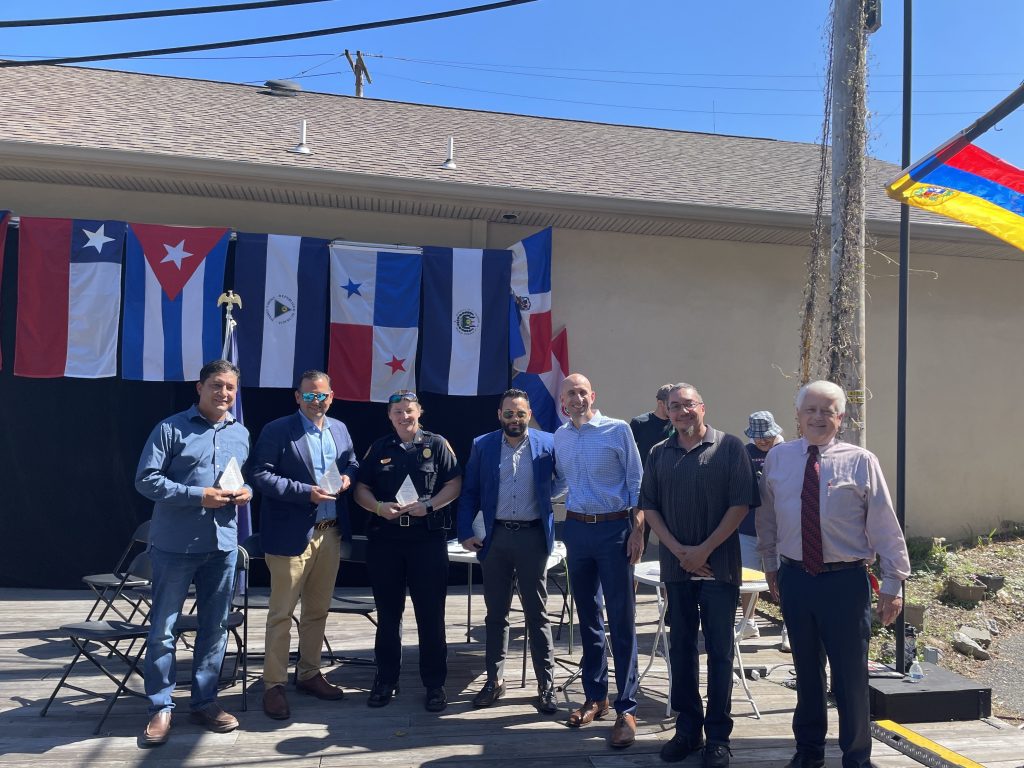 Diaz's son Javier, director of production at PBS39 – his mother worked at the station, too, years ago – accepted the award on her behalf, along with his brother Carlos.
Javier Diaz explained the type of person she was, in the spirit of being the change one wants to see, and told a story of a time she marched into the mayor's office and demanded more streetlights in her neighborhood.
According to Javier, the streetlights practically went up that night.
Javier Diaz said his mother was an inspiration to him, his brother, and the Latino community of Bethlehem. He added that he tries to instill the values she taught to his son Lucas, 9.
"It was cool," said Lucas, when asked what he thought of the event Thursday. He never got to meet his grandmother, and said if he got to meet her, he would ask lots of questions about his dad's childhood – such as "was he a good kid in school?"
Javier Diaz shook his head and smiled.
"Of course I was," he said with a laugh.
Hispanic Heritage Month runs until Oct. 15.
---