Rehabbing IronPigs 3rd-baseman to meet with doctors who saved his life, throw 1st pitch
Written by John Moser on September 14, 2022
Rehabbing IronPigs 3rd-baseman to meet with doctors who saved his life, throw 1st pitch
By Jay Bradley
September 14, 2022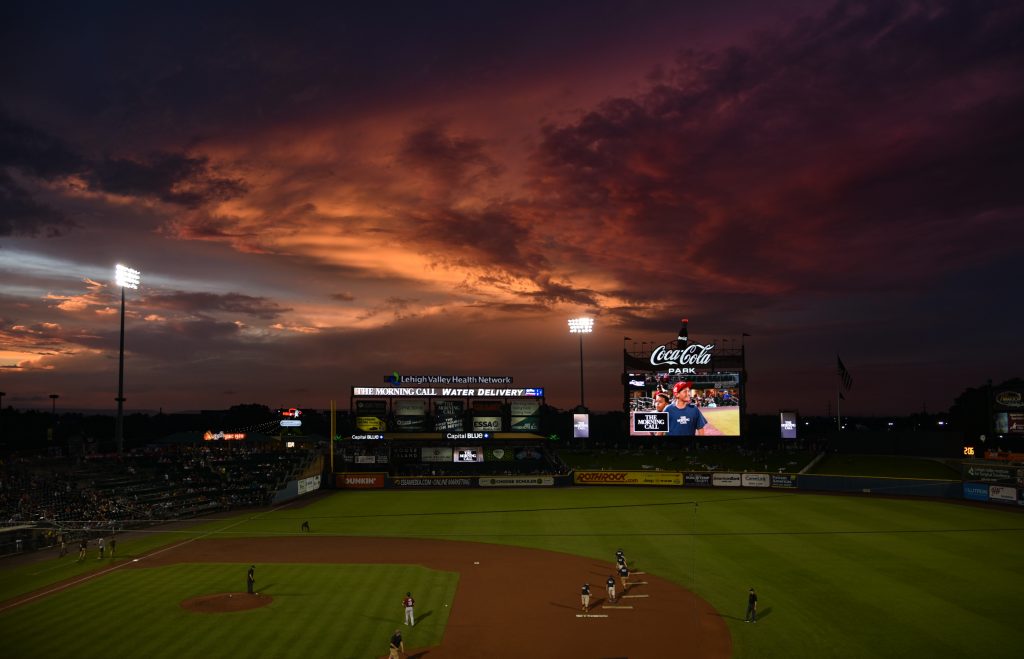 ROCHESTER, N.Y. — A Lehigh Valley IronPigs player is set for a reunion with the doctors who saved his life.
Third baseman Daniel Brito collapsed on the field during the first inning of a game against the Rochester Red Wings in July 2021, having suffered a brain hemorrhage due to a ruptured arteriovenous malformation, or an abnormal entanglement of blood vessels.
Brito's life was saved when doctors at the University of Rochester Strong Memorial Hospital performed multiple surgeries; he spent 59 days in intensive care.
While not back on the field and out of rehab yet, Brito is set to meet with the Strong Hospital surgeons, led by Dr. Thomas Mattingly, who performed the life-saving operations.
Alongside those doctors, Brito is set to throw the first pitch as the IronPigs visit Rochester again Thursday night in upstate New York.
Brito, a 24-year-old from Venezuela, continues to be signed to the Philadelphia Phillies organization, which extended his contract while he was in a medically-induced coma, according to Minor League Baseball.
The IronPigs are to remain in Rochester for a series against the Red Wings that ends Sunday. They will return to Coca-Cola Park in Allentown to face off against the Scranton Wilkes-Barre RailRiders on Tuesday.
WLVR will attend Thursday's game to report on Brito's path to recovery.
---