L.V. residents reach out to loved ones in Puerto Rico after Hurricane Fiona's devastation
Written by John Moser on September 19, 2022
L.V. residents reach out to loved ones in Puerto Rico after Hurricane Fiona's devastation
By Olivia Richardson
September 19, 2022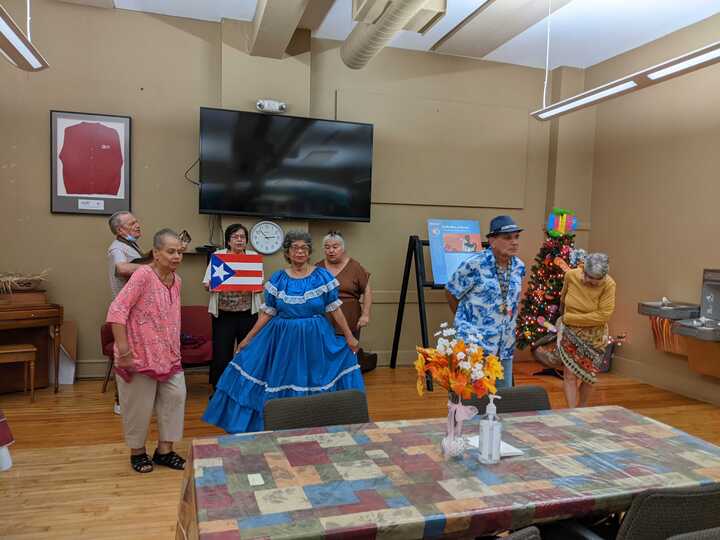 BETHLEHEM, Pa. — The Lehigh Valley's Puerto Rican community is getting in touch with their families to make sure loved ones are safe after Hurricane Fiona dumped more than a foot of rain, causing intense flooding, and knocked out power and water to much of the U.S. territory.
At the Hispanic Center Lehigh Valley on Monday, singers from the local Puerto Rico community were practicing songs as they got ready for performances throughout national Hispanic Heritage Month.
Victoria Montero, executive director of the Basilio Huertas Senior Center, said they worried about their family back at home in Puerto Rico.
Rosa Cruz said she was able to get in touch with her sister, who lives in Canóvanas, where there's no electricity.
"In some places [there's] no hot water," Cruz said. "But she's fine. She was prepared."
Authorities reported two deaths from the hurricane — a man swept away by a flooded river and a person in the Dominican Republic who was hit by a falling tree.
The storm continued Monday and was still expected to dump up to 15 inches of rain in some places.
Local relief efforts are coming together. Montero said plans are in the works for a fundraising concert held by La Mega radio and ArtsQuest this weekend.
'Not ideal, but they are safe'
Other seniors at the Hispanic Center said they were able to get in contact with families as well, saying the situation isn't ideal, but they are safe.
Iris Delgado said that after Hurricane Maria — in 2017 that storm killed nearly 3,000 people in Puerto Rico and destroyed the island's power grid — everyone learned how to collect food in preparation for intense storms and hurricanes.
Delgado and her family are from Cidra, Puerto Rico. She said that while she hasn't heard any bad news from her family, the situation still is critical and she's still concerned.
"I called my brother; they're actually good. My father is dealing with the situation," she said. "There's no way to make it downtown due to trees over the roads. There's been so much water, the houses are at risk [of] disappearing."
Delgado said the rivers and creeks have risen and the town is completely flooded. She said the bridges are gone, making travel to larger cities hard to reach.
Delgado asked that people keep Puerto Ricans in their prayers.
"It's been a rough five years – four years from Maria and now Fiona," she said. "Keep us in your prayers."
---