Lehigh County to the rescue to keep IronPigs in Allentown? Not so fast, leader says
Written by Jim Deegan on September 12, 2022
Lehigh County to the rescue to keep IronPigs in Allentown? Not so fast, leader says
By Hayden Mitman
September 12, 2022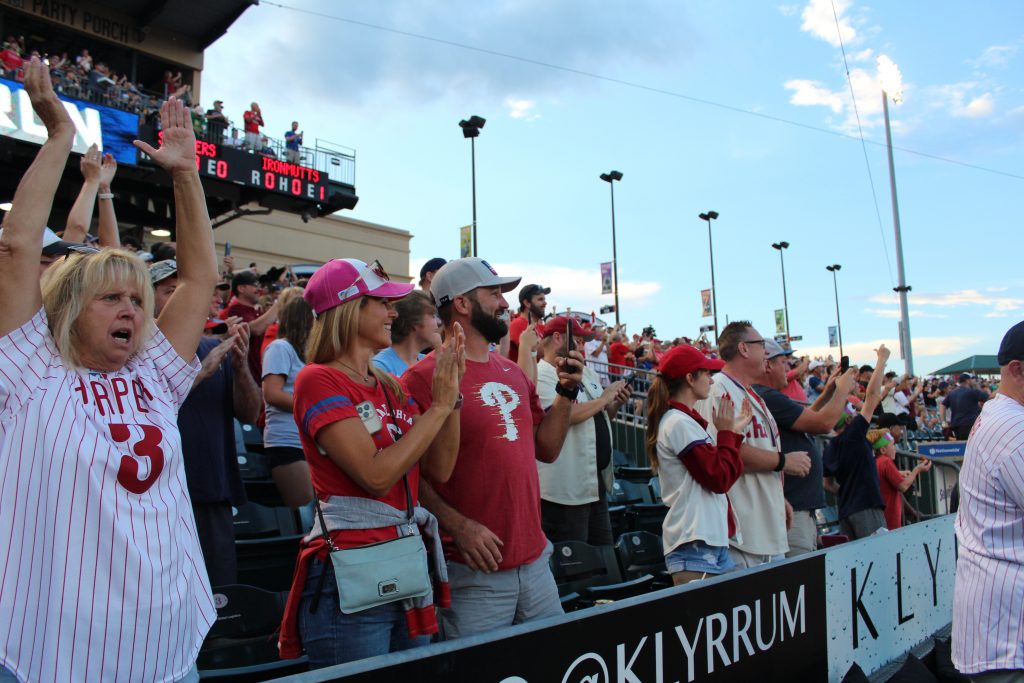 ALLENTOWN, Pa. — Who should pay for upgrades to Coca-Cola Park?
During a meeting last week, Allentown City Councilwoman Ce-Ce Gerlach argued against the IronPigs' request for federal funds to make needed stadium improvements. 
She suggested the county would step in if Allentown balks.
But, on Friday, Lehigh County Executive Phillips Armstrong told WLVR News that Gerlach shouldn't count on the county coming out of the bullpen to make the save.
"That's certainly not the case. I mean, we have limited funding," Armstrong said.
The IronPigs have requested $1.5 million in American Rescue Plan Act funds from the city in order to renovate Coca-Cola Park.
The team must make nearly $10 million in stadium improvements by next season or they could lose Major League Baseball affiliation — and potentially leave the Lehigh Valley altogether.
Armstrong said the county has already chipped in $1.5 million for stadium renovations and has helped negotiate more affordable leasing terms for the team to continue to play at the county-owned facility.
Without providing specific numbers, he also noted that Northampton County and the state have also provided some funding for the necessary upgrades.
Armstrong said now it's time for Allentown to step up to the plate.
"What we look at — and I'm hoping the City of Allentown looks at — is what a valuable asset the IronPigs organization is to the entire Lehigh Valley," Armstrong said. "We are really hoping and counting on Allentown to help us with this."
Contacted for this story, a representative for the IronPigs said the team has no comment on the funding request and couldn't discuss contingency plans if Allentown City Council decides to deny the team the money.
Council will revisit the IronPigs' request at a budget and finance committee meeting on Wednesday, Sept 28. Council is expected to hold a final vote on this issue in October.
---