Lehigh Valley drivers still violating school bus laws, despite precautions, alerts
Written by John Moser on September 20, 2022
Lehigh Valley drivers still violating school bus laws, despite precautions, alerts, officials say
By Sarah Mueller
September 20, 2022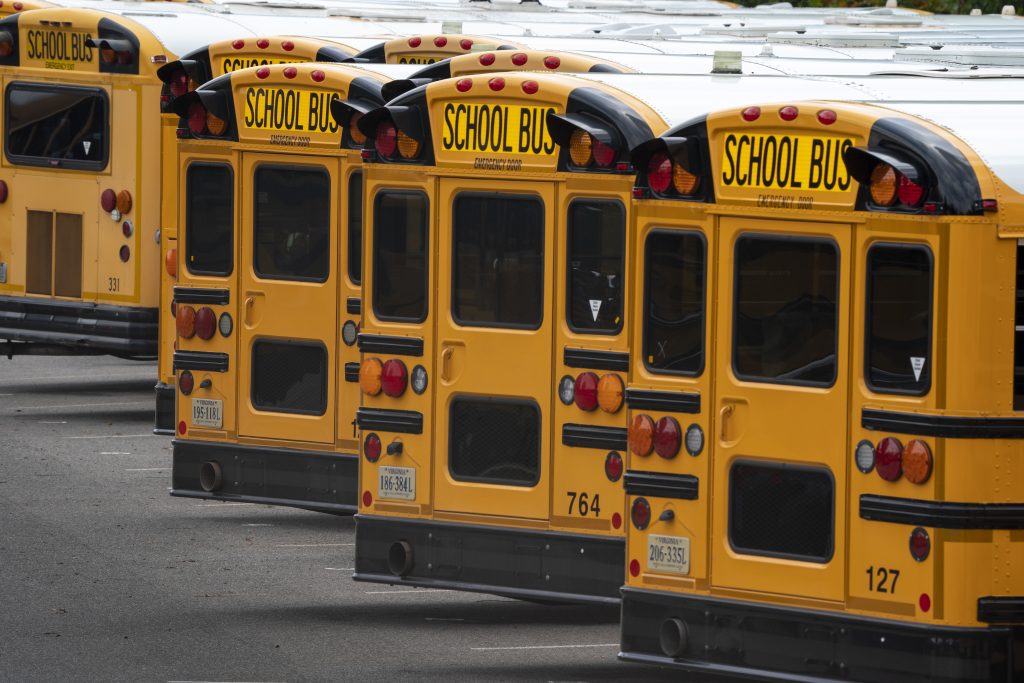 BETHLEHEM, Pa. — Buses in Bethlehem Area, Allentown, Kutztown Area and Northwestern Lehigh school districts have exterior cameras mounted on the vehicles' stop arm in an effort to try to stop motorists from threatening the safety of student riders.
But districts still are reporting violations of school bus and zone laws.
In the past 15 school days, there have been 283 violations of those laws, said Mark Stein, Bethlehem Area School District's chief of facilities operations.
That's up from 267 violations in 16 days during the pilot in January, Stein said.
"It says that people aren't paying attention or they don't care or they think that their time is more important than the safety of kids boarding or getting off a school bus," he said.
State law requires drivers to stop 10 feet from a stopped school bus that has its stop sign arm out and its red lights flashing. Those who don't face a $300 fine.
Stein said he was shocked by the number of violations just since school has started. But he said he hopes once people hear about the hefty fine, it will be a deterrence.
"As word does get out and more and more people might feel the pinch of a fine like this, hopefully over time that will lead to more and more folks stopping for school buses and ultimately making our neighborhood safer," he said.
A staff member and student from Dieruff High School in Allentown have been hit by cars in the past 10 days near the school. Teacher's aide Angela Yowakim died of her injuries.
Officials have blamed speeding and careless driving as factors.
---