Lehigh Valley's first Latino Restaurant Week to celebrate Hispanic Heritage Month
Written by John Moser on September 16, 2022
Lehigh Valley's first Latino Restaurant Week to celebrate Hispanic Heritage Month
By Ryan Kneller
September 16, 2022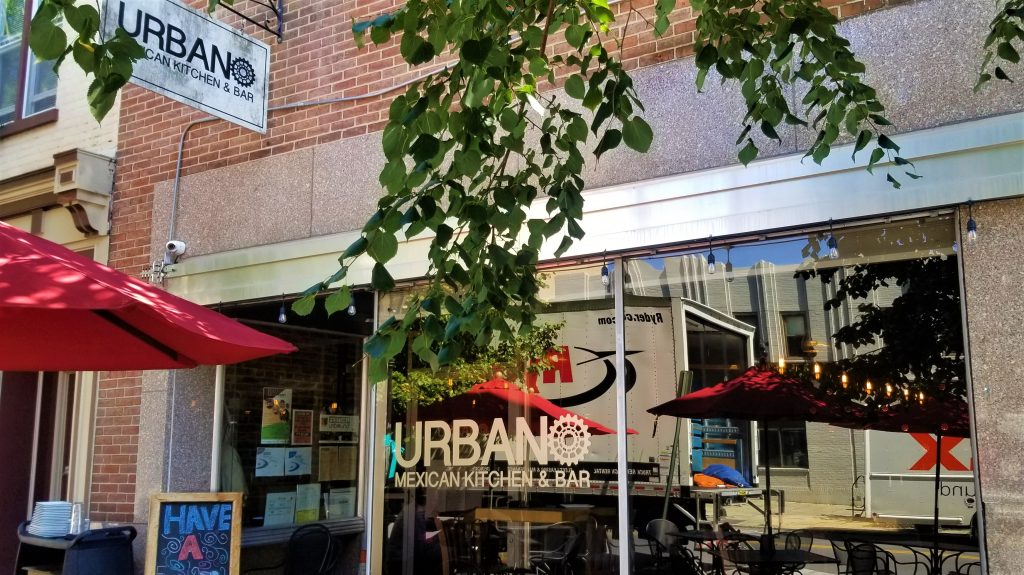 BETHLEHEM, Pa. — A new and delicious way to celebrate national Hispanic Heritage Month is making its debut in the Lehigh Valley.
The inaugural Latino Restaurant Week LV, highlighting Latino eateries and cuisine throughout the area, kicked off Thursday in Bethlehem.
The event is dubbed as a week, but it actually will take place over three weeks in three cities: Sept. 15-23 in Bethlehem, Sept. 23-30 in Allentown and Sept. 30-Oct. 7 in Easton.
The Allentown portion will coincide with the fifth annual PA Latino Convention, Sept. 29-Oct. 1 at Renaissance Allentown Hotel.
Board members of the Hispanic Chamber of Commerce of the Lehigh Valley organized the event as a way to help Latino businesses emerging from the COVID-19 pandemic.
"Many of these businesses were affected over the past couple of years by the economic downturn, and we really wanted to do something proactive to really create an environment where businesses could offer specials and attract the foot traffic," said AJ Suero, chairman of the chamber board.
"But there'd also be an incentive for people from the community to come and support these businesses as well."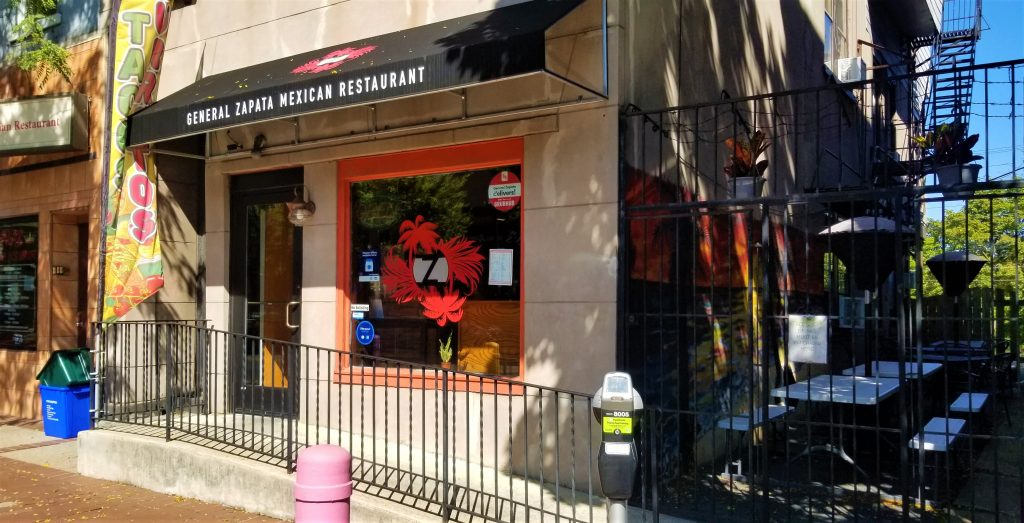 National Hispanic Heritage Month is celebrated from Sept. 15 to Oct. 15 in recognition of the achievements and contributions of Hispanic American champions who have inspired others to achieve success.
"Not only will this initiative highlight our Latino restaurants and delicious food all throughout the Lehigh Valley, but it will also give an economic boost to the small restaurants in our community," said Danielle Joseph, executive vice president of the Diversity Councils of The Chamber.
In recent years, the Lehigh Valley region has seen a "huge increase" in Latino restaurants, Suero said. The variety of offerings and countries represented within that segment have also increased.
"Years ago, when you came to the Lehigh Valley, you primarily saw Dominican restaurants and Puerto Rican restaurants," Suero said. "But over the past 20 years, you've seen more Central American and more South American cuisines.
"So you're really seeing a true reflection of the fact that there is diversity even within the Latino community, in that you have Salvadorian, Honduran, Venezuelan, Peruvian. There are all of these different options that are available, and it's such a wonderful reflection of the diversity that we have even within the Latino community here in the Lehigh Valley."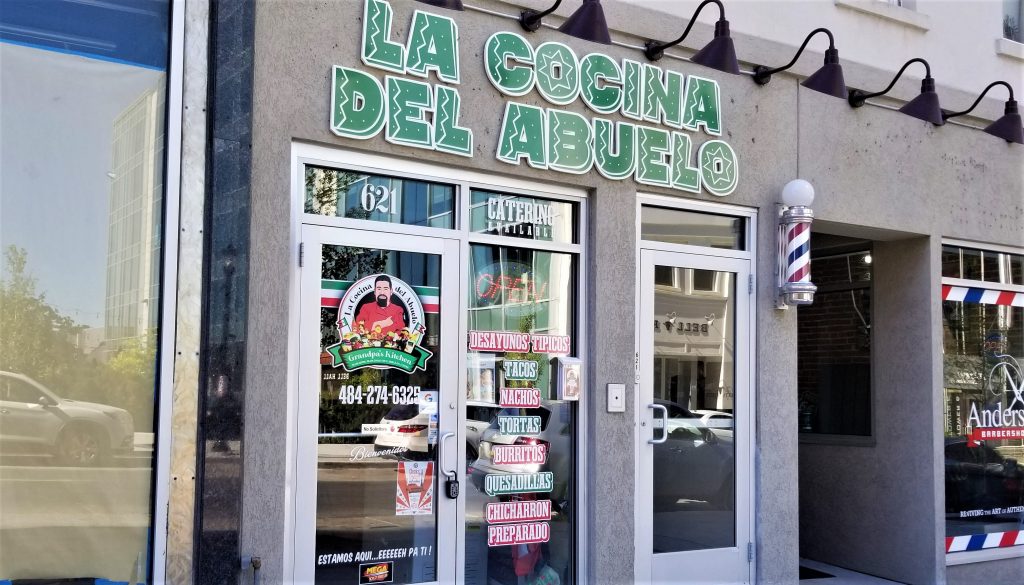 The kick-off week in Bethlehem includes nine participants:
· Merengue Latin Restaurant, 805 E. Fourth St.;
· Francisco's Salvadoran Restaurant, 100 E. Broad St.;
· Urbano Mexican Kitchen & Bar, 526 Main St.;
· Tapas on Main, 500 Main St.;
· El Jefe Taqueria, 506 Third St.;
· La Lupita Mex Restaurant, 4 W. Fourth St.;
· General Zapata Caribbean & Mexican Restaurant, 15 E. Fourth St.;
· Casa De Campo, 123 W. Fourth St.; and
· Don Juan Mex Grill, 5540 Crawford Drive.
"This week, we're offering our chicken enchiladas at 20 percent off and complimentary chips and salsa," Urbano manager Alex Lozano said. "And we're super excited to be hosting this first inaugural event supporting our Latino heritage and making sure our guests that come through the door have this wonderful experience here at Urbano and continue that tradition here on out."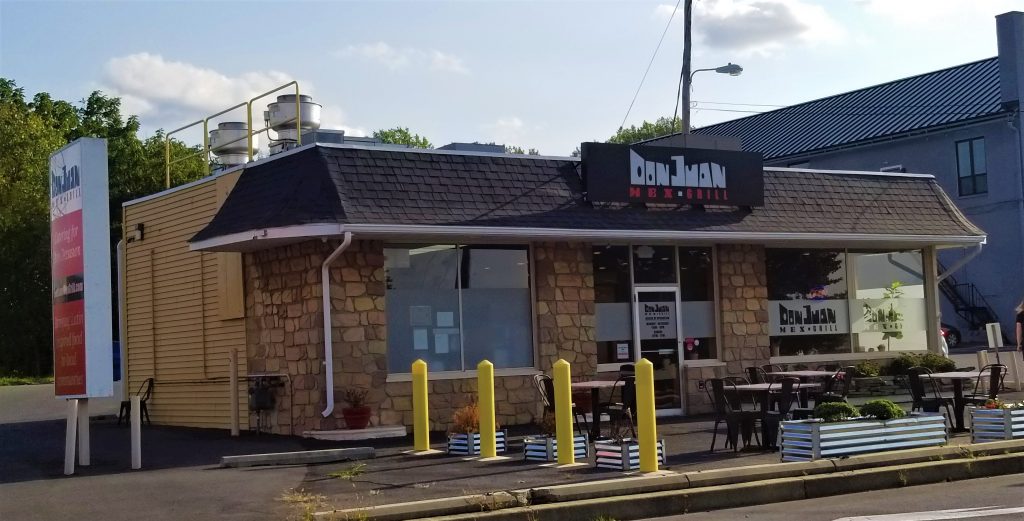 Lists of Allentown and Easton restaurants still are being finalized, but some eateries that already have confirmed their participation include Tacos Y Tequila and La Cocina del Abuelo – Grandpa's Kitchen in Allentown and Don Juan Mex Grill and Virella's Sweets & Treats in Easton.
Don Juan, owned by husband and wife Juan and Melanie Martinez, features Latin-inspired cuisine such as nachos, tacos, burritos and quesadillas.
The fast-casual restaurant was established in 2011 in Easton and has grown to five locations throughout the Lehigh Valley.
All Don Juan outposts are participating in Latino Restaurant Week LV by offering complimentary chips and salsa.
Juan, who was born and raised in the Dominican Republic, is excited to welcome new and familiar faces to his eateries and also visit other participating restaurants.
The Lehigh Valley is full of great Latino dining establishments, each serving up "their own little twists and little flavors that foodies love," Juan said.
"For me, this is important because it's supporting my heritage, supporting my roots," he said.
More information on Latino Restaurant Week LV, including a list of all participating restaurants, can be found on the Hispanic Chamber's webpage, thehispanicchamber.org.
---