LVHN is administering newer Novavax COVID-19 vaccines
Written by John Moser on September 1, 2022
LVHN is administering newer Novavax COVID-19 vaccine
By Brittany Sweeney
September 1, 2022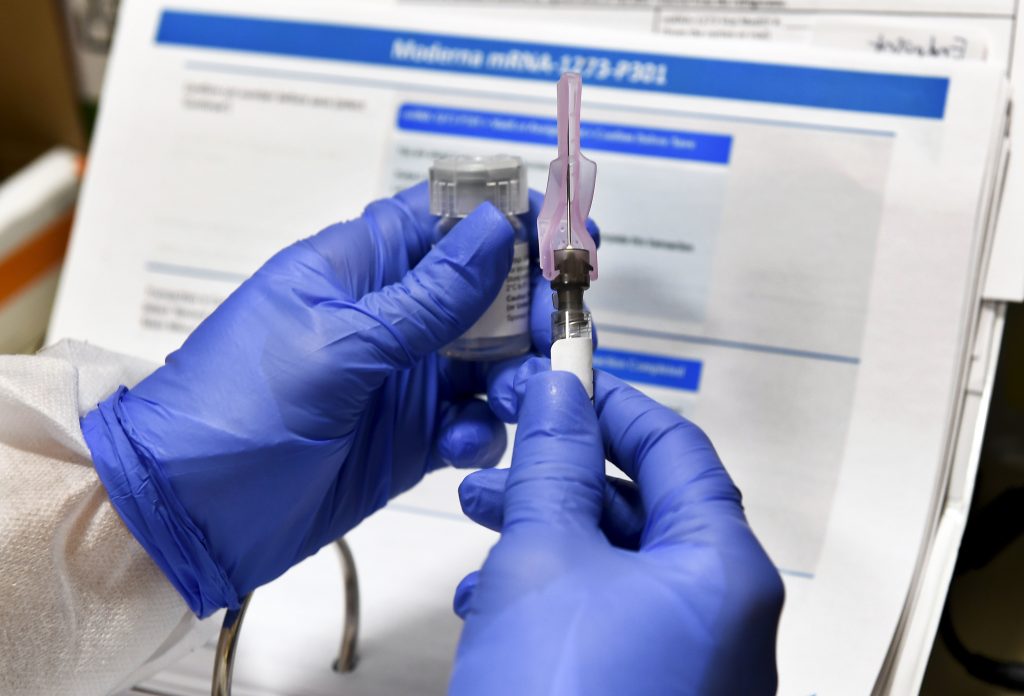 WHITEHALL TWP., Pa. – Lehigh Valley Health Network has begun administering a new type of coronavirus vaccine.
The Novavax COVID-19 shots use different technology than the mRNA vaccines offered by Moderna and Pfizer.
"We have this in some of our hepatitis vaccines, as well, and so we know this technology is vetted for safety and efficacy," said Dr. Alex Benjamin, LVHN's chief infection control and prevention officer.
"And the clinical trials for efficacy say that this is 80 percent effective against COVID."
The U.S. Food and Drug Administration and Centers for Disease and Prevention authorized Novavax in July.
St. Luke's Health St. Luke's University Health Network said Thursday it is not administering Novavax at this time.
Benjamin said the Novamax vaccine is a two-dose shot, with the second dose following three to eight weeks after the first. He said Novavax vaccines cannot be used along with the Moderna or Pfizer vaccines.
"Novavax really has a very targeted population," Benjamin said. "It's for people who have not yet been vaccinated.
"There are some small subpopulations, like someone who has recently had a stem cell transplant and needs to restart their vaccine series, but for the most part it's going to be individuals over the age of 12 who have not yet been vaccinated."
Benjamin also said the new shots are for people who do not wish to get an mRNA vaccine, as the Moderna and Pfizer shots are. Those vaccines copy a molecule called messenger mRNA to produce an immune response.
Novavax uses a more traditional protein-based approach like other current vaccines used to prevent other illnesses.
"Vaccines remain the best defense against complications from severe COVID-19 infection," Benjamin said.
LVHN is offering the Novamax doses to people 18 and older at its COVID-19 Vaccine Clinic on MacArthur Road in Whitehall Township. People can schedule an appointment or just walk-in to the site.
Scheduling is encouraged and can be completed through MyLVHN, the hospital system's patient portal, or by calling the COVID-19 vaccine hotline at 833-584-6283 (833-LVHN-CVD). The hotline is open 8:30 a.m.-5:30 p.m. Monday-Friday.
---