Planning for retirement: Getting started is 'the hardest part,' adviser says
Written by Jim Deegan on September 8, 2022
Planning for retirement: Getting started is 'the hardest part,' adviser says
By Jay Bradley
September 8, 2022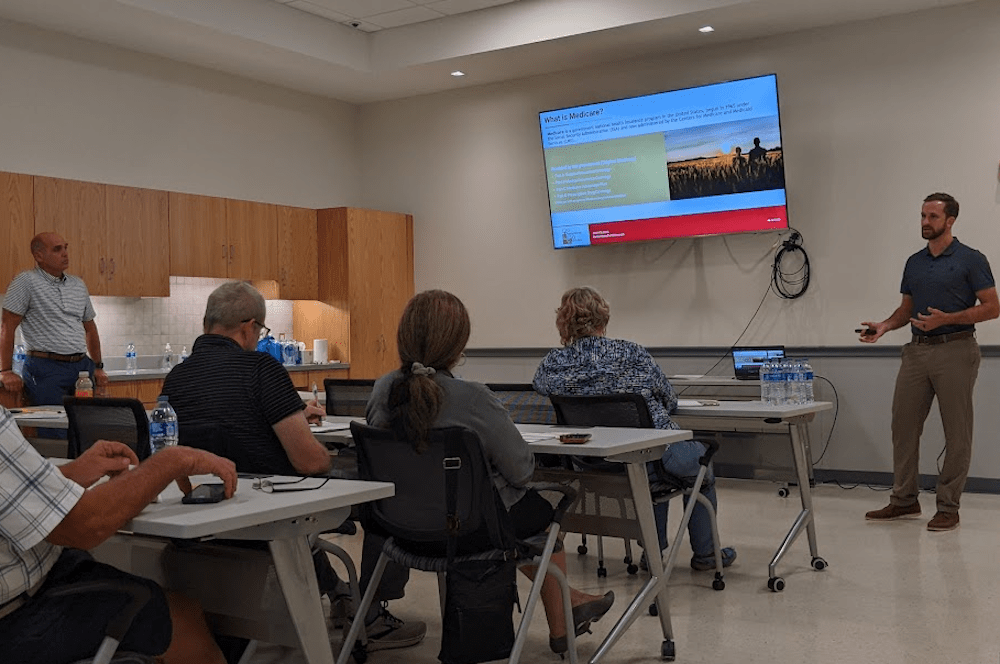 LOWER MACUNGIE TWP., Pa. – A free workshop earlier this week at the Lower Macungie Community Center focused on getting folks focused on what they can do to prepare for their retirement in financially turbulent times.
The event called Retirement U was hosted by Cornerstone Portfolios representatives David Guench and Luke Laubscher. It introduced people to the management of 401(k) plans, Medicare, Social Security and other retirement considerations.
Guensch, who owns Cornerstone Portfolios in Allentown, said he thinks hosting such events helps people kick-start their financial planning.
"I think a class like this gets the ball rolling," he said. "That's usually the hardest step."
Be it from the pandemic's challenges, inflation, portfolio shakeups or other factors, recent years have been hard on those planning to retire. 
A study last year by Northwestern Mutual found just under a quarter of Americans were planning to retire later than expected due to various pressures and shifts during the pandemic.
Guensch said many factors can be accounted for – that is, when you know what you can do about it.
"There's products out there that can really mitigate that risk, but people just don't know what they don't know," Guensch said. "None of this stuff is taught."
Tuesday's event drew about 10 attendees; Guensch said previous free workshops have drawn 40 to 50.
Several attendees pointed to difficult financial circumstances, damaging financial decisions, or more general concerns about retirement prospects that prompted them to participate.
Guensch discussed the differences of withdrawing Social Security benefits at different ages, different account options like 401(k) plans, 403(b) plans and Roth IRAs, and how different personal circumstances like income and age can impact decisions. 
Laubscher reviewed various options for health care as it relates to Medicare and Medicare Advantage, and the variations between different plans and coverages for retirees.
"[Understanding] Medicare is a huge problem for a lot of folks right now," Laubscher said. "For most folks, right when they turn 64, all of a sudden they will be inundated with mail and phone calls."
Guensch said with constantly changing laws and circumstances, staying informed on your financial options is as important as keeping a retirement plan.
"When you're a financial adviser, it's a very personal experience," Guensch said. "And part of that is keeping them informed. It shouldn't be to implement a retirement plan and cross that one off your list, that's not what it's about. It's always going to be changing. It's something that needs to be reviewed on a regular basis to make changes as the picture changes." 
---