Rosanna's Restaurant to reopen as modern deli and bar, Rosa's Corner, in downtown Bethlehem
Written by John Moser on September 29, 2022
Rosanna's Restaurant to reopen as modern deli and bar, Rosa's Corner, in downtown Bethlehem
By Ryan Kneller
September 29, 2022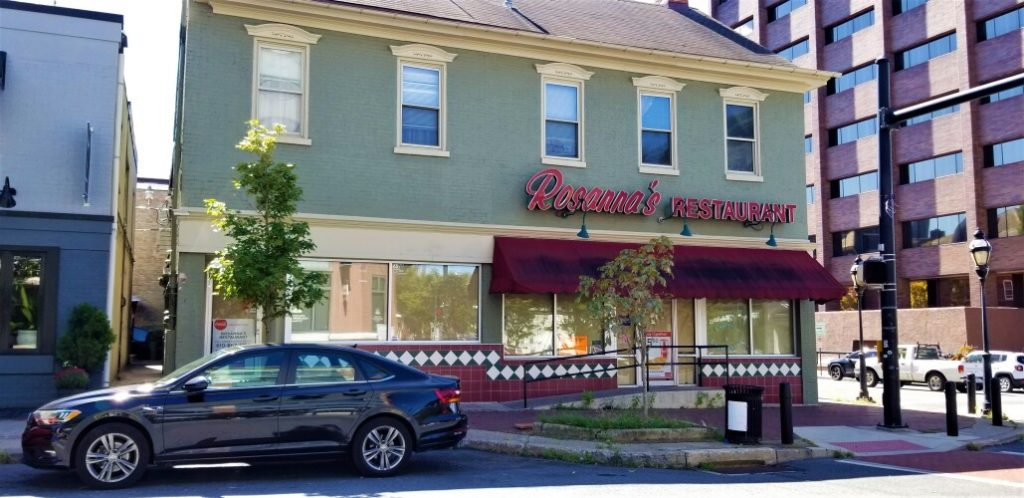 BETHLEHEM, Pa. — A longstanding Italian eatery is taking on a new identity in downtown Bethlehem.
Rosanna's Restaurant, at 2 E. Broad St., which temporarily closed in February, is expected to reopen in winter with a new name, look and menu, co-owner Cara Paredes said.
The new Rosa's Corner will be a modern deli and bar serving sandwiches, chopped salads and more.
The menu will be Jewish-inspired, with items such as challah French toast, matzo ball soup, pastrami sandwiches and handmade bagels with specialty lox, Paredes said.
"We're sort of putting an edge on the deli side – more boutique but still a homey vibe," Paredes said.
Paredes and her husband, Juan Carlos Paredes, already operate five restaurants on Main Street in downtown Bethlehem: breakfast and brunch spot The Flying Egg, Spanish restaurant Tapas on Main, French-inspired Cachette Bistro & Creperie, Urbano Mexican Kitchen & Bar and Peculiar Wine Bar & Bites.
At Rosa's Corner, they will partner with Rosanna's owner Rosa Scott, who along with her parents operated Rosanna's for more than 20 years.
The Paredeses met Scott about a year ago through a friend, Cara said. The couple immediately clicked with her and quickly became big fans of Rosanna's food as well.
"We're collaborating, and Rosa will still be a big presence at the restaurant," Cara Parades said. "We're pulling in her ideas, and some of her Italian specialties may also be featured."
Instant partners
n an announcement on Rosa's Corner's Facebook page, Scott noted that she's observed Cara's strength "in work, family and friendship," and the two instantly became close.
"Cara Paredes and I came to [the] conclusion that we both have a vision and our vision together would be even stronger than either of us could ever think," Scott added. "We have decided to join forces and start something together."
The group plans a multitude of renovations at the Broad and New streets property, Cara said, including knocking down walls, installing new flooring and adding some new kitchen equipment.
Hours for Rosa's Corner are being finalized, but the partners are aiming to operate it 8 a.m. to 7 p.m. daily, Cara said.
Seating will be available for about 70 customers, and a new bar will serve beer, wine and cocktails.
"The one side will be grab-and-go with a few tables and a counter for seating," Cara said. "The other side will be a bar and full-service seating."
In addition to readying Rosa's Corner, the Paredeses also are working on another Bethlehem restaurant, The Mint, which they took over a few months ago.
The Mint's original owner, Domenic Lombardo, still is involved as an advisor, Cara said, and the team hopes to reopen the gastropub in about a month following minor cosmetic work.
"The integrity of The Mint will remain," Cara said. "It will still be an American-style gastropub with many of The Mint's famed menu items returning."
---