Second Gentleman, U.S. Secretary of Education visit Allentown to learn about community schools
Written by John Moser on September 15, 2022
Second Gentleman, U.S. Secretary of Education visit Allentown to learn about community schools
By Sarah Mueller
September 15, 2022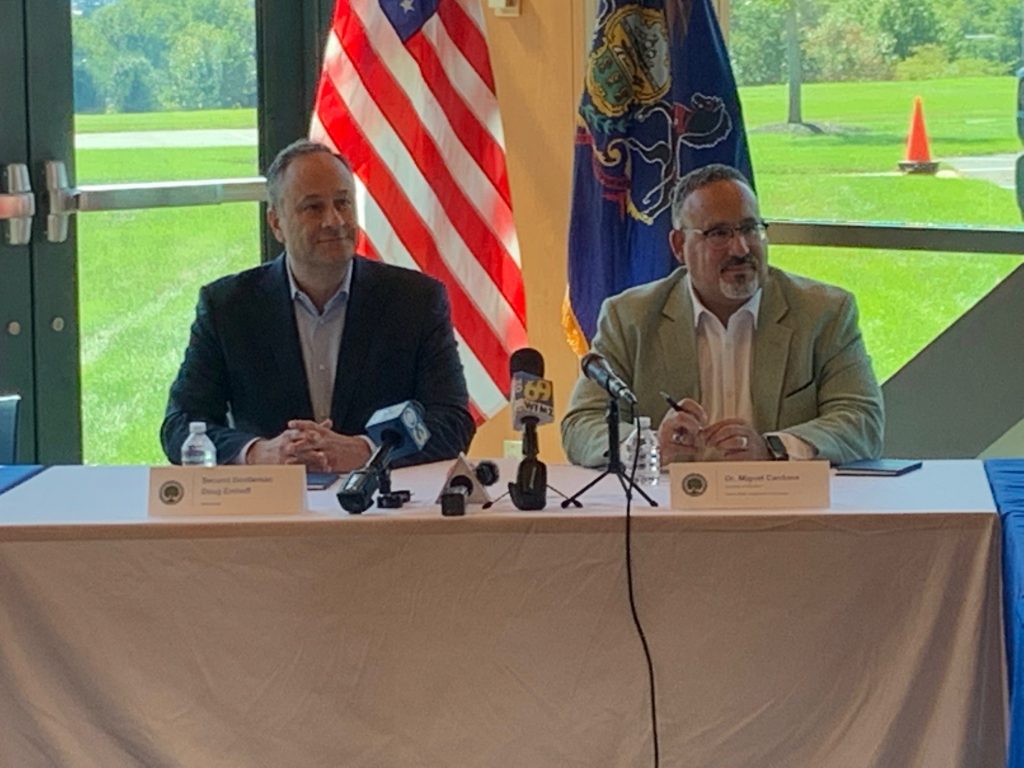 ALLENTOWN – Second Gentlemen Doug Emhoff and U.S. Education Secretary Miguel Cardona visited Allentown on Thursday as part of a week-long, back-to-school bus trip.
They heard from local officials about how community schools support at-risk students.
The United Way of Lehigh Valley partners with school districts in Allentown, Bethlehem, Bangor and Easton to provide support services in schools. Those can include food assistance, housing support and mental health care.
Cardona, husband of Vice President Kamala Harris, said the Biden Administration is proposing $468 million for the Full-Service Community Schools Program in 2023.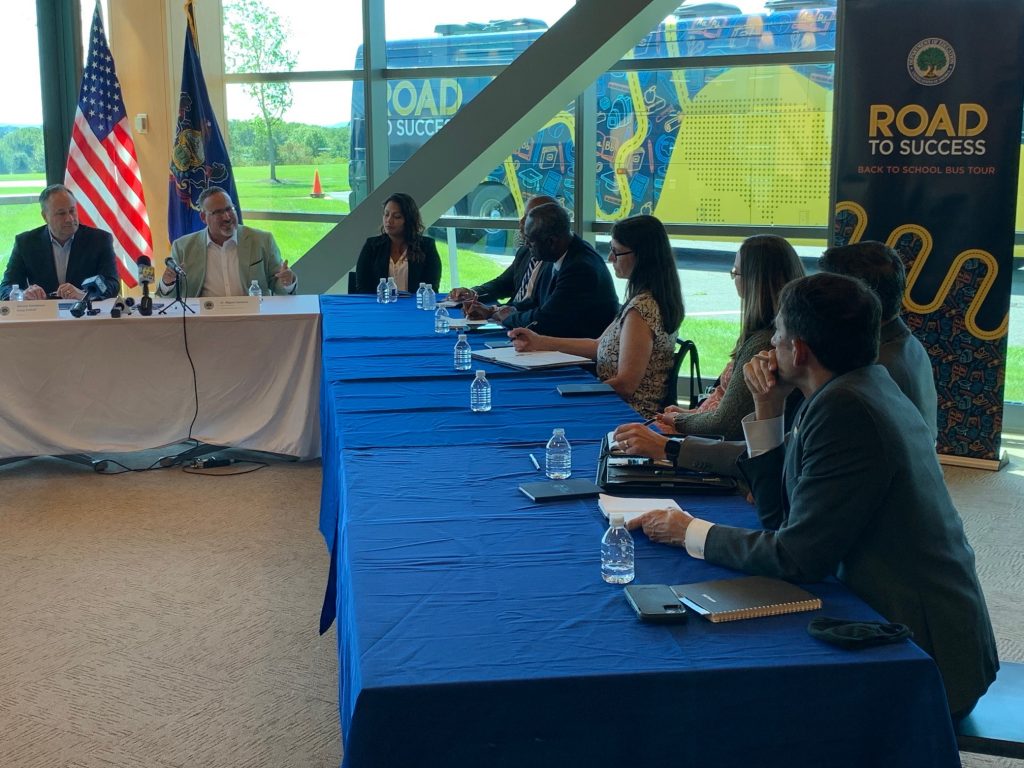 "We know that those dollars will translate into community liaisons, community partners, coordinators – that's what it translate into," he said. "So when we go back and fight for the budget, we're fighting for those people who are making a difference in the lives of children."
Allentown Mayor Matt Tuerk and area school officials said transportation, aging infrastructure and poverty are issues impeding student success.
Emhoff said he's really focused on addressing students' mental health needs.
"We have a mental health crisis in this country, especially as it relates to our young people," he said.
Emoff and Secretary Cardona were headed to Philadelphia from Allentown to meet with union leaders. They said they'll local concerns they hear back to Washington D.C.
---