Small plane crashes in Salisbury Twp., one dead, officials say
Written by John Moser on September 28, 2022
Small plane crashes in Salisbury Twp., one dead, officials say
By Ryan Kneller
September 28, 2022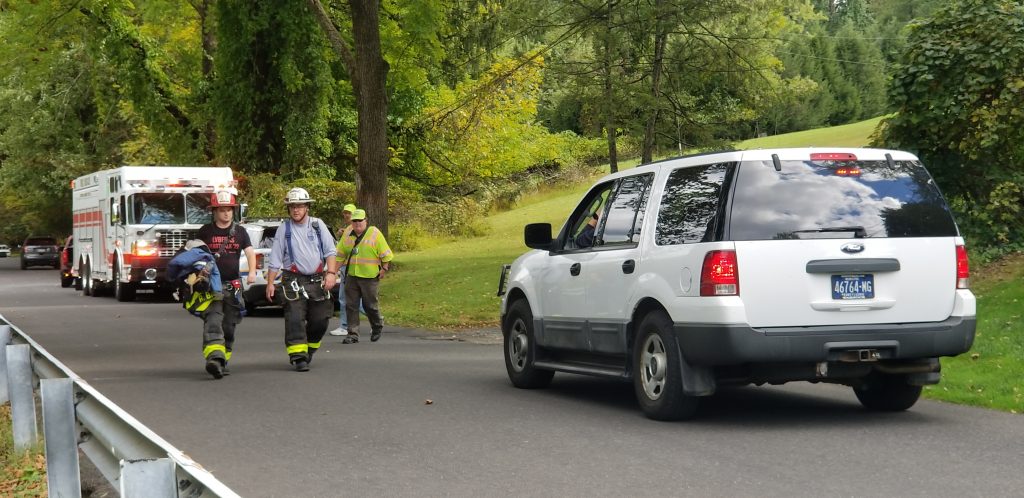 SALISBURY TWP., Pa. – One person is dead following a plane crash Wednesday afternoon in Salisbury Township.
Township police officers were dispatched about 1:40 p.m. to 1480 Keystone Road, a residential neighborhood along the Little Lehigh Creek just south of the Li'l-Le-Hi Trout Nursery, for a report of a small plane into a home, Cpl. Kevin Kress said at the scene.
The site is near Salisbury Middle School and Lehigh Country Club.
When officers arrived, they found that the plane was on the ground near the house, and there was no damage to the home.
They located one victim on the ground, who immediately was transported to Lehigh Valley Hospital-Cedar Crest.
Another occupant was pronounced dead inside the aircraft at 2:39 p.m., Lehigh County Coroner Daniel A. Buglio said.
"We do have, as we know now, one fatality here on scene," Buglio said. "It does appear it is a male."
Officials said they were working to identify the victim and were unaware of the health status of the survivor at the hospital. They would not comment on the victim's identity.
"My office is continuing to investigate, with the priority of identifying the decedent and notifying the next-of-kin," Buglio said. "My office is conducting radiology exams this evening and an autopsy will be performed on Friday."
The investigation is continuing, and Buglio said he would not release additional information Wednesday evening.
The crash site is about two miles southwest of Allentown's Queen City Airport.
Colin Riccobon, spokesman for Lehigh-Northampton Airport Authority, said the single-engine aircraft took off from Queen City Airport in Allentown early in the afternoon, but had no further comment.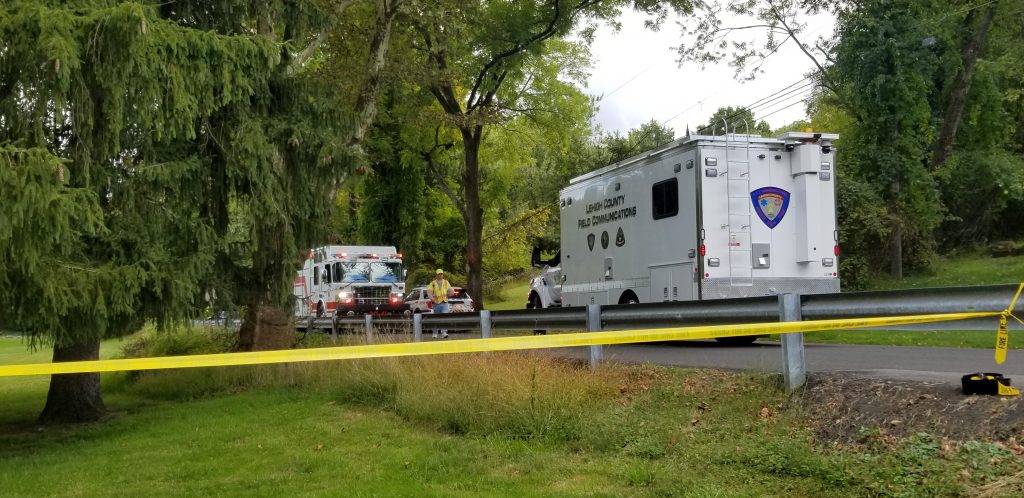 Lisa Maddock, who works at a financial services company a few doors down from the crash site, said she was sitting by her window when she was startled by the noise.
"I heard the engines stall at 1:40," Maddock said. "Seconds later, I heard like a really loud explosion or crash. And I said to myself, 'I wonder if that was a plane crash, because I know working here during the day, I have these little planes flying over me all the time."
While witnesses heard explosions, officials would not comment on whether the plane exploded upon impact.
The Salisbury Township Police Department and Lehigh County Coroner's Office were assisted by several other local agencies, including Emmaus Police Department, Emmaus Fire Department, Pennsylvania State Police, Allentown Police Department, Western Salisbury Fire Department and South Whitehall Township Fire Department.
In addition to the coroner's office, the death is being investigated by the Salisbury Township Police Department, with assistance from the Federal Aviation Administration and National Transportation Safey Board.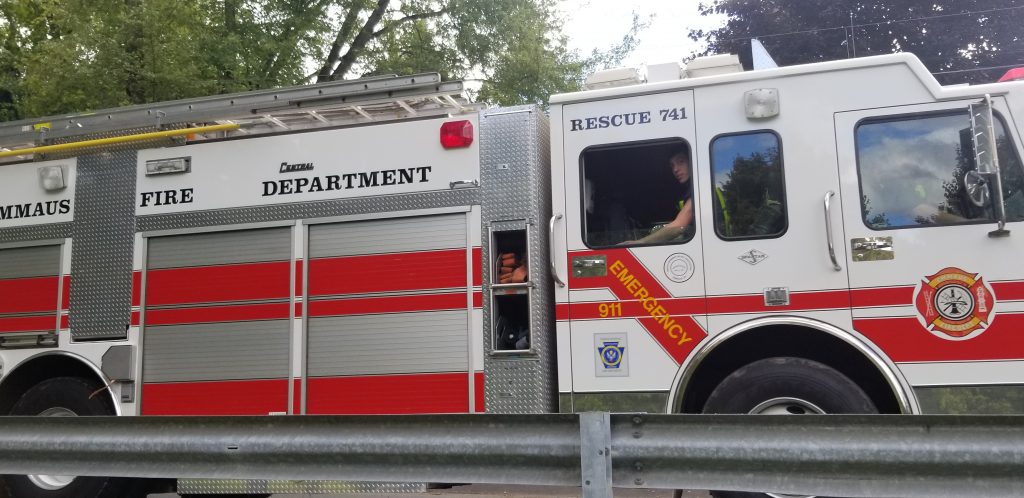 Planes previously have crashed near Queen City, most notably in July 1989, when seven people were killed when two planes collided near South Mall, less than a mile from the airport, and crashed into the shopping center's busy parking lot.
The planes narrowly missed open businesses on busy Lehigh Street. One motorist received minor injuries when hit by falling debris.
In August 2015, a small plane flying out of Queen City crashed into Little Lehigh Creek, near where Wednesday's crash happened. The pilot was critically injured.
In April 2015, a small plane from Queen City skidded off the runway during takeoff and drove through a field into a fence that kept it from Interstate 78.
---