Sustainable Warehouse Forum at Lafayette College aims to bring more green buildings in Lehigh Valley
Written by John Moser on September 23, 2022
Sustainable Warehouse Forum at Lafayette College aims to bring more green buildings to Lehigh Valley
By Olivia Richardson
September 23, 2022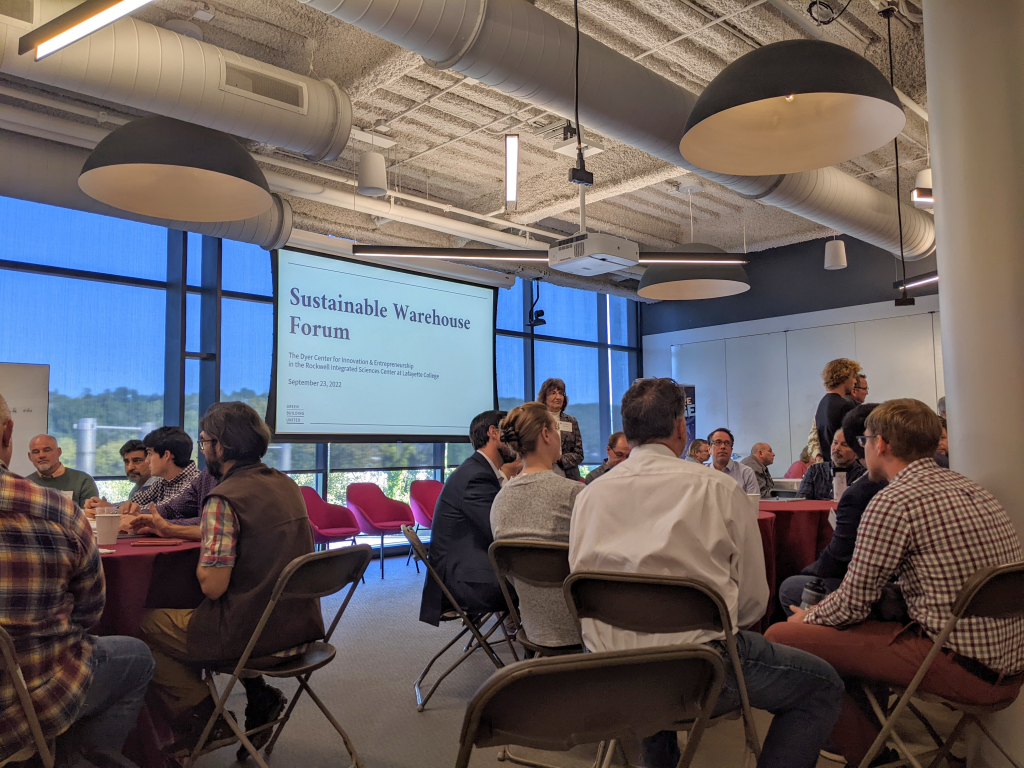 EASTON, Pa. – Concerns about an increase in warehouses in the region and the uptick of tractor-trailers traffic to service them have risen in recent years, sparking conversations about air and noise pollution and impacts on the environment.
Those topics were addressed as the United Green building center held a Sustainable Warehouse Forum at Lafayette College on Friday.
The goal of the forum was to discuss ways the Lehigh Valley's economy can grow while increasing sustainability and to get ideas circulating about what having more green warehouses can yield for the area.
The three-hour event in Easton connected industry workers and leaders to discuss and share solutions in hopes of building and producing sustainable projects in the valley.
A boom of growth
Becky Bradley, executive director of Lehigh Valley Planning Commission, explained that cities such as Easton and Bethlehem have seen an increasing presence of warehouses because of the state's lower tax rates.
"It really started with hurricane Sandy and that really devastated the whole port of New York and New Jersey and the industrial facilities around there," Bradley said.
"They had a lot of fresh and frozen storage that was completely flooded out and they lost billions of dollars collectively. So they were looking for a region nearby."
Other industries followed and continued to come to the region when they discovered that land values in Northampton and Lehigh counties were less than in New Jersey, and Pennsylvanian taxes are lower.
Bradley said the private warehouse sector grew and that there's still good demand in the industry for more warehouses.
The amount of vacancies in the area's warehouses fluctuates from quarter to quarter, but Bradley said during a presentation that while some may appear empty to those passing by, they're not.
She said industry demand is so high right now that warehouses need to be built long before companies and industries need them.
Sustainable warehouses
Instead of creating industry-standard buildings, panelists at the forum said they want to advocate for more sustainable buildings.
Bradley said creating green warehouses involves the input of all sectors in building production, including local governments to architects to infrastructure.
Panelists at the event came from different industries and sectors of warehouse development. From an architectural standpoint, it can take a different frame of mind to get more clients on board with understanding green warehouses.
Concerns about an increase in warehouses in the region and the uptick of tractor trailers traffic have risen in recent years.
Architects, green experts and government officials met at Lafayette College to discuss ways the valley's economy can grow while increasing sustainability
The goal was to get people thinking differently about design and engineering.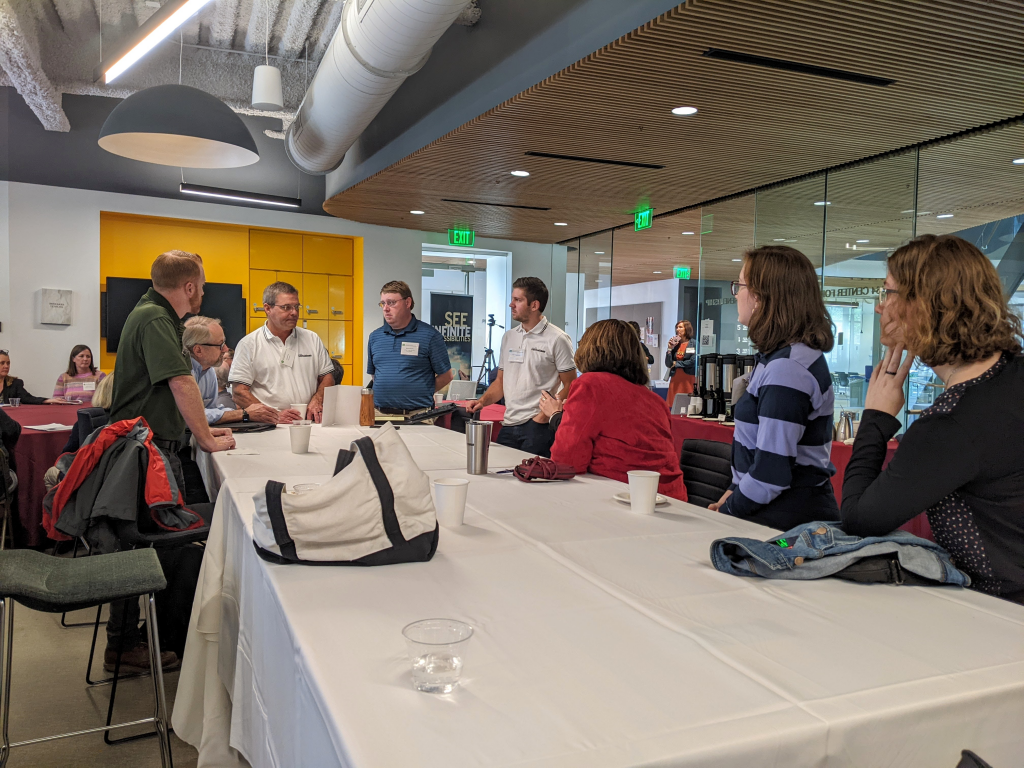 Scott Kelley, partner, architect and sustainability consultant at Re:Vision Architecture, said that many times architects may claim that their clients don't ask them to build green structures. Yet Kelley said they may not know that sustainable projects are possible.
"I don't go to a doctor and say, 'Hey I want surgery on this elbow,'" Kelley said. "I say, 'Help me figure out what's wrong.' The doctor comes up with the right answer. The architect doesn't."
He said that the way people think about design and engineering has to come from a different frame of mind and that often, people repeat what they know.
Panelists such as Charlie Stocks, head of W.P. Carey's North American Development Team, shared how W.P. Carey has been doing more sustainable projects. He said it is focusing on reducing carbon being admitted into the atmosphere and getting buildings to net zero carbon emissions.
Stocks said there are up-front costs to installing something such as a solar panel on a building, but the up-front costs can produce lower electricity costs down the line.
---