Welcome to LehighValleyNews.com: An open letter to our community
Welcome to LehighValleyNews.com: An open letter to our community
By Jim Deegan
Oct. 3, 2022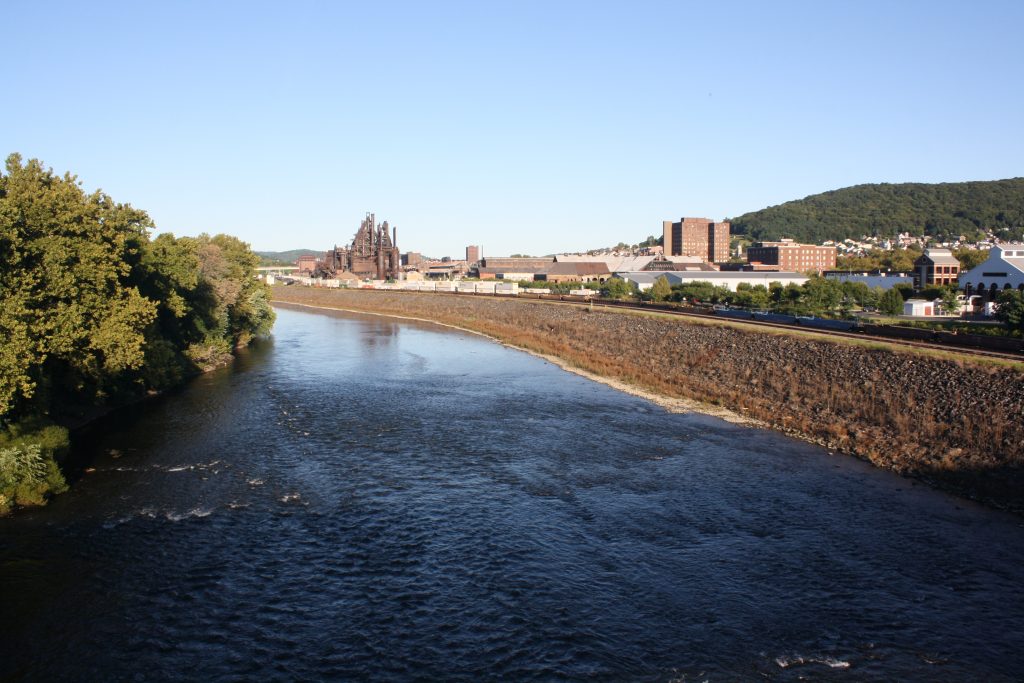 Great local journalism. It's a thread throughout Lehigh Valley history — going all the way back to the day news broke of the colonies' secession from British rule.
And it's a thread we're beginning to tug at a little more, starting today.
Welcome to LehighValleyNews.com, the product of more than a year of thought, discussion, and work by dozens of people who care deeply about our little curve of Pennsylvania.
Our nonprofit news website launches today. We're excited about its impact on local journalism, and what it means for you.
Right out of the gate, the size of our talented team of journalists is on par with the news organizations you've followed and relied on here in the Lehigh Valley for decades. But this is something different, something new – a digital news source that will continue to grow, expanding in a way that takes us into places and communities that haven't had a light shined on them in a while.
A changing Valley
It's a change in line with the change that has been happening across this region for years.
More people. More development. More news. But fewer journalists to tell the stories. It's been a frustrating sequence for news consumers and the dedicated news professionals who are still getting it done day after day.
Today's launch bucks the trend of shrinking newsrooms and declining resources to report on what's happening locally. Already our news team staff numbers around 20, with plans to spread 16 reporters from Easton to Emmaus and points in-between.
Our mission is to be a trusted source for local news that reflects the people, culture and diversity of the Lehigh Valley. We hope our work enlightens, strengthens and lifts us to be a better place, regardless of our differences.
We won't cover every crime or fire – or, frankly, even most of them. Our focus will be community news that informs, adds depth, includes voices that bring insight, and examines solutions to the problems that bind us.
We'll continue to grow and add, and won't be afraid to experiment.
Our roots
We also have the benefit of the audiences and credibility of the other branches of Lehigh Valley Public Media – 91.3 WLVR and PBS39, a public broadcast institution entering its 58th year of serving the Lehigh Valley. LehighValleyNews.com is based at the Univest Public Media Center in Bethlehem and becomes the third outlet under the Lehigh Valley Public Media banner.
As a nonprofit newsroom, access to LehighValleyNews.com will be free. We've committed to keeping our daily news, breaking news and investigative journalism accessible at no cost. All we ask for is an email address.
We will also have premium content — stories, audio, video — accessible to those who want to support the future of local journalism with a monthly premium membership. This content will be identified on the site as LehighValley+.
As many local news watchers have discovered, producing high-quality local journalism takes time and resources. As a nonprofit, we'll need support in fulfilling our commitment to provide it in the places and formats — digital-first — folks expect. That support may come by way of members, donors, grants, sponsors and philanthropists who share our core belief that independent, locally-generated, nonpartisan journalism is vital to a community's improvement.
Next steps
We're proud to have gotten to a point where we can share all that we've been doing behind the scenes.
Take some time to meet our staff and follow them on social media. Poke around and give us your feedback. Sign up for our daily newsletter and gain access to our daily reporting.
This is just the beginning. We still have a lot of work to do — work in covering the community, earning your trust and adding a necessary jolt to the great local journalism that has shaped the Lehigh Valley for centuries.
---