Knee surgery is easier, faster and safer with robotic technology
Knee surgery is easier, faster and safer with robotic technology
By Brittany Sweeney
April 26, 2022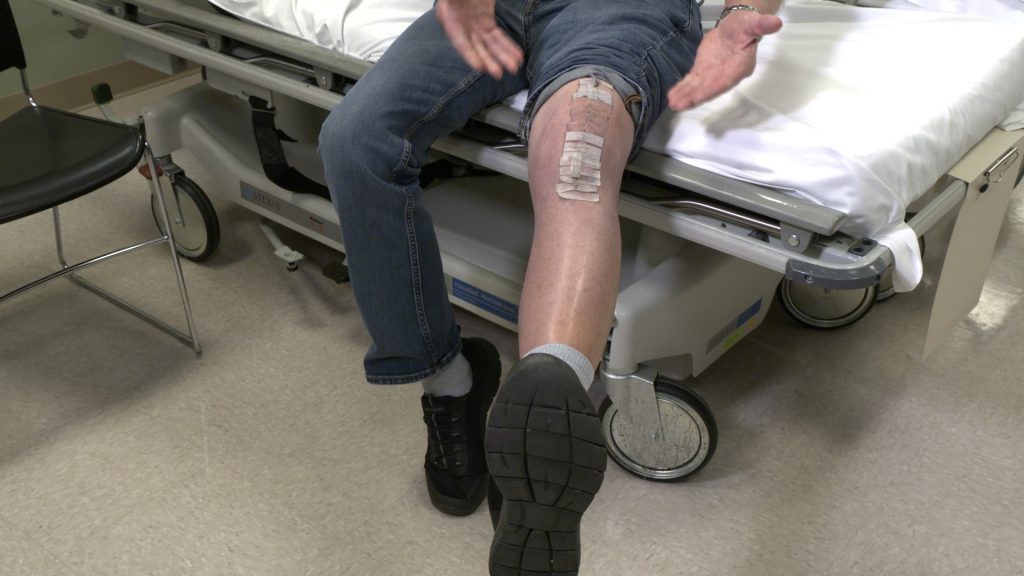 ALLENTOWN, Pa. – With the help of robotics, doctors at a Lehigh Valley surgery center are able to perform more efficient knee replacements surgeries and have patients recovering at home the same day.  
Knee replacements used to be in-patient procedures that required an overnight stay for recovery, but doctors with OAA Orthopedic Specialists are now performing outpatient robotic surgeries.
John Duddek seems to be walking around without a care in the world.
"Modern day medicine is great," Duddeck said.
The New Tripoli resident had his knee replaced just a few weeks ago at the Surgery Center of Allentown and said he feels great.
Dr. Gregor Hawk is one of the physicians using this technology that makes more precise cuts during surgery.
"It keeps them out of the hospital and keeps their costs down. Keeps them away from the sick patients that are in hospital, and I think provides overall satisfaction and much faster return to life and activity and function," Hawk said.
People who are in good physical shape and have a support system at home make for the ideal candidates for the procedure, Hawk said.
The group had to go through an extensive state licensure and state approval process to be able to do outpatient surgery, he added.
Sign up for our WLVR weekly newsletter to stay up to date with the latest news from the Lehigh Valley and across Pennsylvania.
---