Lehigh Valley food and drink companies aid in Ukraine humanitarian crisis
Written by Jim Deegan on March 10, 2022
Lehigh Valley food and drink companies aid in Ukraine humanitarian crisis
By Jim Deegan
March 10, 2022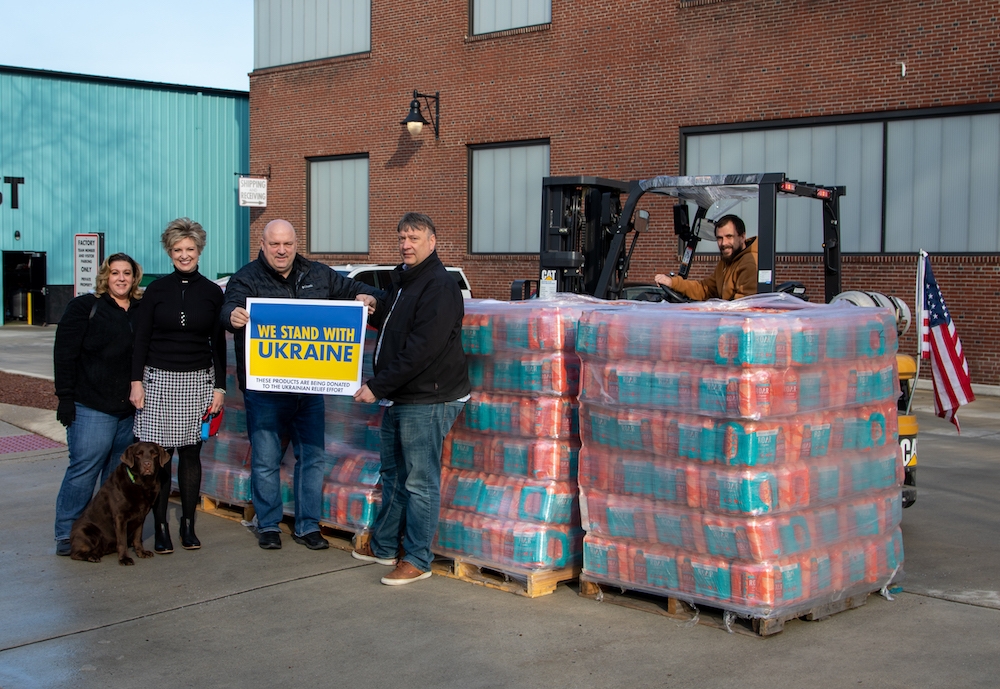 BETHLEHEM, Pa. – Two companies tied to a business incubator in South Bethlehem are sending supplies to aid in the humanitarian crisis caused by Russia's invasion of Ukraine.
Roar makes organic vitamin drinks and Honey Stinger's product line includes honey-infused energy bars and waffles.
Both operate out of Factory LLC, a business laboratory on former Bethlehem Steel property that focuses on budding food and beverage companies, helping them to scale up and boost business.
On Thursday, a UPS delivery truck carted pallets of Roar and Honey Stinger for shipment to Warsaw, Poland. From there the plan is to transport them near the Ukraine border to distribute to refugees fleeing the fighting from Russia's war with Ukraine, officials said.
"The teams feel that we need to do our little part to help Ukraine and the people of Ukraine," said Richard Thompson, Factory LLC's founder and managing partner. "It's a disaster that's going on and people need to fight for their freedom. Sending some relief supplies is the least we can do."
Three pallets of Honey Stinger products and seven pallets of Roar were loaded with messages of support and fashioned with blue-and-gold banners.
Thompson said if the goods make it to their destination, more products will be shipped with other Factory businesses joining in. He's encouraging other Lehigh Valley businesses to enlist in the effort, too.
UPS is partnering in seeing that the supplies reach their destination, he said.
"We're sending this as a test to make sure it gets through all the red tape and gets to the people in need," Thompson said.
"Our gas prices may be going up a dollar or two, but these people are losing their homes, their lives and their families. It's a very small part but something we felt like we needed to do."
Sign up for our WLVR weekly newsletter to stay up to date with the latest news from the Lehigh Valley and across Pennsylvania.
---