LVHN 'tops off' its new health care education center
Written by Mariella Miller on January 12, 2022
LVHN 'tops off' its new health care education center
By Brittany Sweeney
January 12, 2022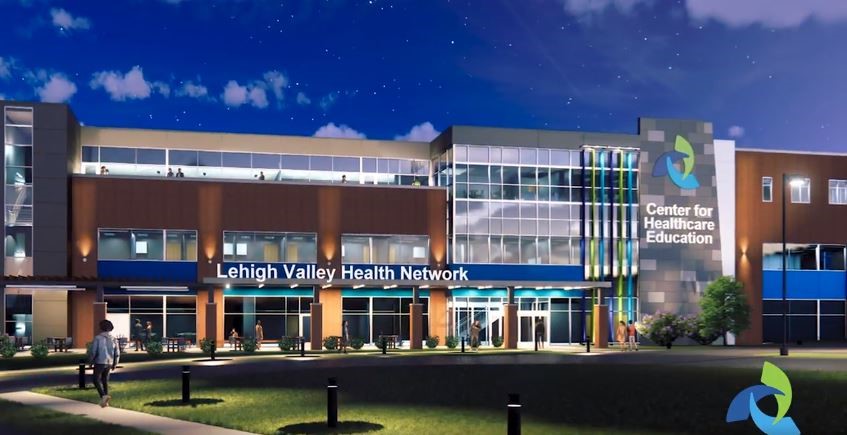 ALLENTOWN, Pa. – Lehigh Valley Health Network celebrated a milestone Tuesday in the continuing construction of it's new Center for Healthcare Education.
Officials held a virtual "topping off" ceremony as the last piece of steel was placed on the building.
A longstanding tradition, particularly among steelworkers, the "topping off" is the placement of the final steel beam in a structure as it is being built.
The Center Valley location will be a hub for students training in medical fields.
"We are proud to be one of Pennsylvania's largest teaching hospitals, and to continue a strong legacy of molding future generations of healthcare professionals," said Dr. Michael Rossi, LVHN's executive vice president and chief clinical officer.
Construction on the interior of the 70,000-square-foot building will continue through 2022. The center is expected to open in early 2023 and will support 1,200 medical and nursing students.
Sign up for our WLVR weekly newsletter to stay up to date with the latest news from the Lehigh Valley and across Pennsylvania.
---