2nd person in custody in deadly weekend Philadelphia gunfire
Written by Aliya Haddon on June 7, 2022
2nd person in custody in deadly weekend Philadelphia gunfire
By The Associated Press
June 7, 2022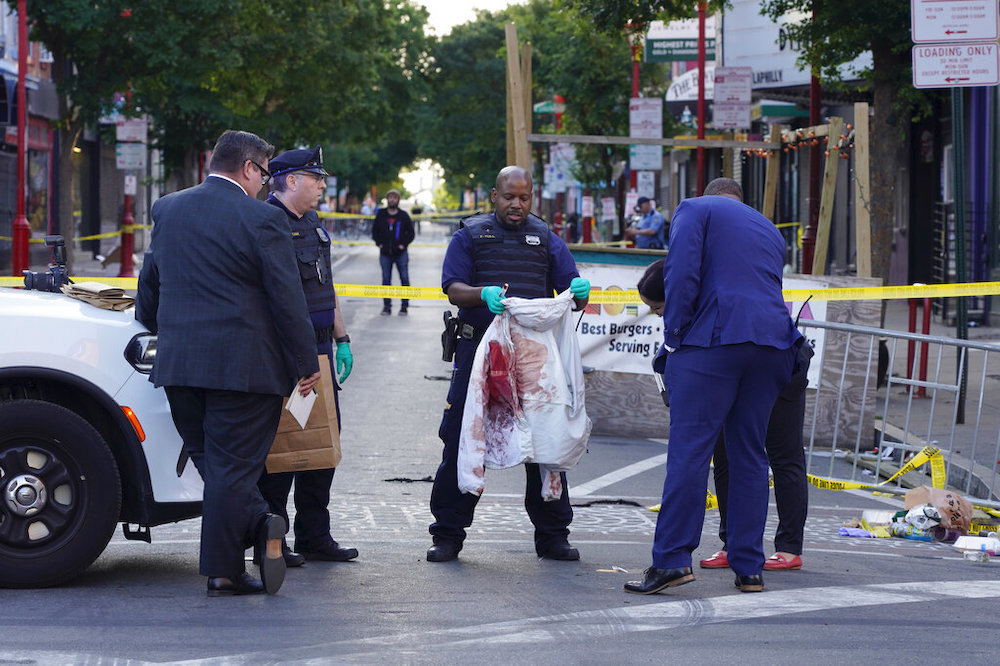 PHILADELPHIA – Authorities say a second person is in custody in connection with the multiple shootings that killed three people and wounded 11 in a popular Philadelphia entertainment district over the weekend.
But no charges have yet been filed in any of the shooting deaths.
Federal marshals said 34-year-old Rashaan Vereen faces attempted murder and other charges.
Authorities have said an altercation on busy South Street led to an exchange of gunfire and other shooting along the street.
Police say two of the people killed and many of those wounded are believed to have been innocent bystanders.
It's unclear whether Vereen has an attorney.
Sign up for our WLVR weekly newsletter to stay up to date with the latest news from the Lehigh Valley and across Pennsylvania.
---