Pa. rolls out 1st 'strike team' in Bucks County to ease hospital crunch
Written by Jim Deegan on January 25, 2022
Pa. rolls out 1st 'strike team' in Bucks County to ease hospital crunch
By The Associated Press
January 25, 2022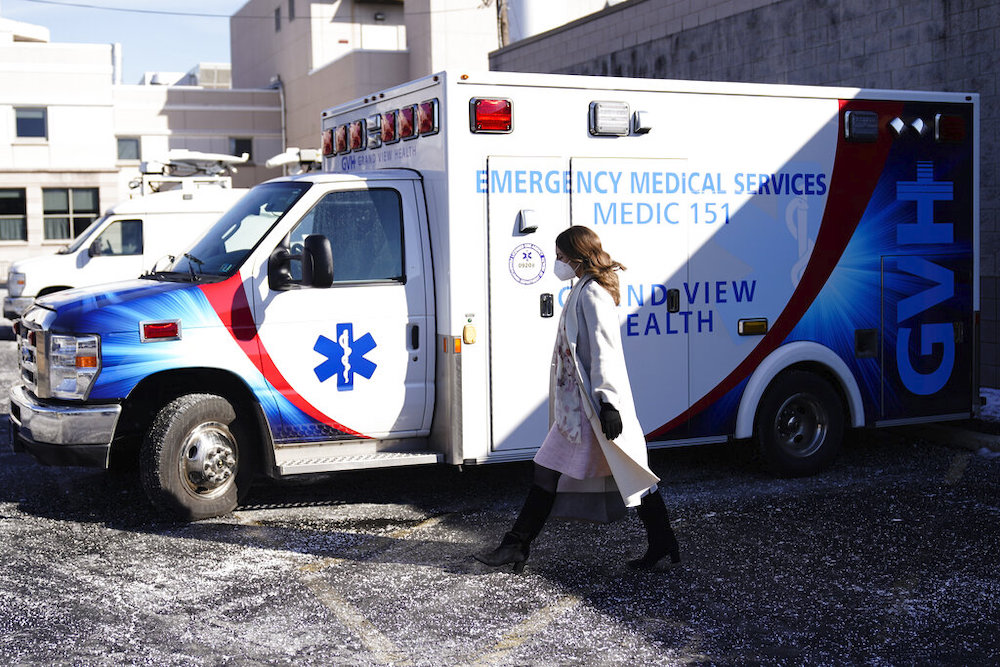 PHILADELPHIA, Pa. – Pennsylvania has deployed its first pandemic "strike team" of out-of-state health care workers to a suburban Philadelphia hospital under severe strain from COVID-19.
Acting Secretary of Health Keara Klinepeter made the announcement on Monday at a news conference at Grand View Health in Sellersville, Bucks County.
The state Health Department recently entered into a $75.5 million contract with General Healthcare Resources to supply health care workers for temporary assignment to hospitals in need of staffing assistance. The program opened last week and has received three such requests so far.
Klinepeter says "workers are tired and they deserve a break."
A surge in COVID-19 cases caused by the omicron variant has stretched health care workers and hospital resources statewide. Earlier this month, doctors at Lehigh Valley Health Network said hospitals were on the "verge of a crisis" because of the volume of cases and hospitalizations.
Sign up for our WLVR weekly newsletter to stay up to date with the latest news from the Lehigh Valley and across Pennsylvania.
---